RegTech Insight Awards 2020 Winners
Congratulations to the winners of A-Team Group's fourth annual RegTech Insight Awards and thank you to everyone who voted.
The annual awards recognise both established solution providers and innovative newcomers, seeking to herald and highlight RegTech solutions that throughout the year have successfully improved firms' ability to effectively respond to the evolving and ever more complex regulatory requirements across the global financial services industry.
Thank you to all our readers who nominated and voted for their preferred RegTech providers and to our advisory board for its invaluable contribution to the RegTech Insight Awards. We are delighted to lead the charge in celebrating both innovation and advancement in this fast-paced sector, and send our heartiest congratulations to all who took part.
Download the Winners Report to check out all of our deserving winners.
If you are a solution provider and you would like to be alerted for when the next awards are open, click here.
A selection of videos from some of our happy winners.
To find out who else has won in our 32 categories,

download the report

.
Best Sell-Side Regulatory Data Solution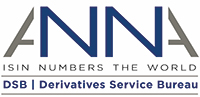 The Derivatives Service Bureau is a global numbering agency for OTC derivatives serving the needs of market participants through the allocation of CFI codes, FISNs and ISINs, all globally recognised and adopted ISO standards for identifying, classifying and describing financial instruments. The DSB has also been designated as the sole provider of the Unique Product Identifier (UPI) by the Financial Stability Board (FSB) and is working with industry participants to make the UPI globally available. www.anna-dsb.com
Best Vendor Solution for Dodd-Frank

SOTERIA enables financial organisations worldwide to compliantly capture, store and surveil business communications and market data in real-time, all within a single, global and hierarchical view. Additionally, SOTERIA's immutable ledger verifies the integrity and completeness of all records, as well as providing full user and system audit trails.
SOTERIA's voice recording technology underpins 'Truphone Mobile Recording' and is currently used by 10 of the top 12 tier 1 banks, together with their highly-secure global cloud infrastructure.
Best Vendor Solution for Managing Conduct Risk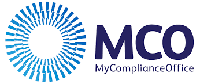 MCO provides compliance management software that enables companies around the world to reduce their risk of misconduct. Our powerful platform lets compliance professionals demonstrate they are proactively managing the regulated activities of employees, third-party vendors and other agents of the firm. Available as a unified suite or à la carte, our easy-to-use and extensible SaaS-based solutions get clients up and running quickly and cost-efficiently.
Best Vendor Solution for Managing Operational Risk

Wolters Kluwer (AEX: WKL) is a global leader in information services and solutions for professionals in the health, tax and accounting, risk and compliance, finance and legal sectors. Wolters Kluwer reported 2019 annual revenues of €4.6 billion. The company, headquartered in Alphen aan den Rijn, the Netherlands, serves customers in over 180 countries, maintains operations in over 40 countries and employs 19,000 people worldwide. https://wolterskluwer.com/
Best Trade Surveillance Solution for MAD/MAR

NICE Actimize provides financial crime and compliance solutions for Markets, Communication, Suitability and Conduct Surveillance, offering complete coverage to enable FSOs to more efficiently comply with current regulatory requirements as well as future directives. NICE Actimize's compliance solutions assist customers in the capture of trade-related conversations and trade data, analyzing them for potential risk, and automatically correlating all the activities around an event for trade reconstruction. The company's compliance solutions also allow firms to achieve holistic trade compliance.
Best Regulatory Alert Management Solution

Caspian is a world leader in automated AML investigation technology that harnesses machine learning and human expertise to help global banks fight money laundering and financial crime.
The platform delivers proven cost efficiencies by improving analyst productivity, consistency and accuracy whilst placing the explanation of risk decisions and regulator integrity at its core.