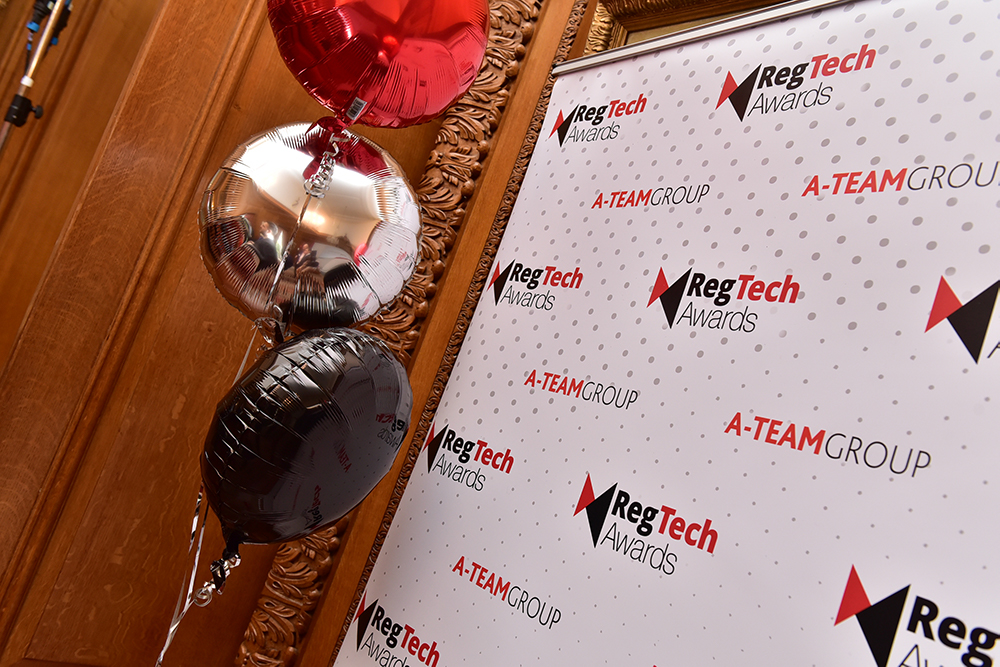 The nominations for the 2019 RegTech Insight Awards are now closed, and we are delighted to announce this year's shortlist. Well done to everybody that entered, and sincere thanks to our advisory board for taking such painstaking care in evaluating the record number of entries we received this year.
Now in their third year, The RegTech Insight Awards 2019 gained five new categories and saw a 25% increase in entries – a wonderful commentary on the health and strength of this flourishing industry. These awards are uniquely designed to recognise both new start-ups and well-established providers, so it was great to see such a large field of entry along with a multitude of new names for 2019.
"The RegTech Insight Awards were created to acknowledge and applaud those firms at the very forefront of innovation, sourcing the most resourceful solutions to assist financial institutions with their ever-growing regulatory burden," said A-Team Group RegTech Editor Lauren McAughtry. "They span a wide range of regulatory requirements, and as the market for regulation expands the solutions become ever more creative and sophisticated. We were delighted to see such strong submissions this year, and look forward with great anticipation to the final results."
Voting is now open to all our financial institution and practitioner readers to vote for their favourite vendor/solutions provider in the following categories:
Best Sell-Side Regulatory Data Solution
Best Buy-Side Regulatory Data Solution
Best Data Management Solution for Regulatory Compliance
Best GDPR Vendor Solution
Best Data Solution for FRTB
Best Software Solution for FRTB
Best Vendor Solution for Dodd-Frank
Best Solution for Securities Financing Transactions Regulation (SFTR)
Best Data Solution for KYC
Best KYC Software for Client On-Boarding
Best Vendor Solution for Benchmark Regulation
Best Analytics Solution to Address Capital Requirements/Liquidity Risk
Best Vendor Solution for Managing Conduct Risk
Best Vendor Solution for Managing Operational Risk
Best Risk Calculation Engine for Regulatory Compliance
Best Vendor Solution for Tax Compliance
Best Transaction Cost Analysis Solution for Best Execution
Best Voice and Mobile Recording Solution
Best Trade Surveillance Solution for MAD/MAR
Best Trade Surveillance Solution to Address Dodd-Frank Volcker Rule Requirement
Best Solution for Records Retention
Best Compliance as a Service Solution
Best AI Solution for Regulatory Compliance
Best Regulatory Alert Management Solution
Best Research Management Solution for MiFID II
Best Regulatory Reporting Solution
Best Transaction Reporting Solution (for MiFID II/MiFIR/EMIR)
Best Vendor Solution for AnaCredit
Best Innovative Technology for Regulatory Compliance
Best Vendor Solution for Financial Crime
Best Regulatory Consultancy
View our shortlist and cast your votes here.
Voting will close on 15th March 2019. Good luck to all the shortlisted firms!