Congratulations on making the shortlist for the RegTech Insight Awards Europe 2021!
We are delighted to announce that voting is now open.
The shortlist is a result of award submissions by our editorial team and Advisory Board who consider the depth of involvement in the capital markets, relevance of a solution or service to a selected award category and the potential interest of a solution or service to our RegTech Insight community.
Below are a selection of banners that you can use to encourage your clients to vote for you in these prestigious awards to ensure you receive credibility within the industry and boost your reputation. Simply right click on the relevant banner and choose 'save image as'.
Please link the banners to the survey here https://www.surveymonkey.co.uk/r/5KHP7VS.
Please Note: We kindly ask solution providers not to vote for themselves as these will not be taken into account and will be removed from the process.
The Awards landing page can be at https://a-teaminsight.com/awards/regtech-awards/ where you will find a section for the 2021 categories with short description, 2021 shortlist and details of the 2020 winners.
Voting will close at 5:00pm (UK) on Thursday 18th March 2021.
The winners will be announced on Wednesday 19th May 2021.
RegTech Insight Awards USA & APAC
If you would like to be notified when we are accepting entries for the RegTech Insight Awards USA and APAC, you can submit your information in those links and you will receive a notification when we are accepting entries.
Best AI Solution for Regulatory Compliance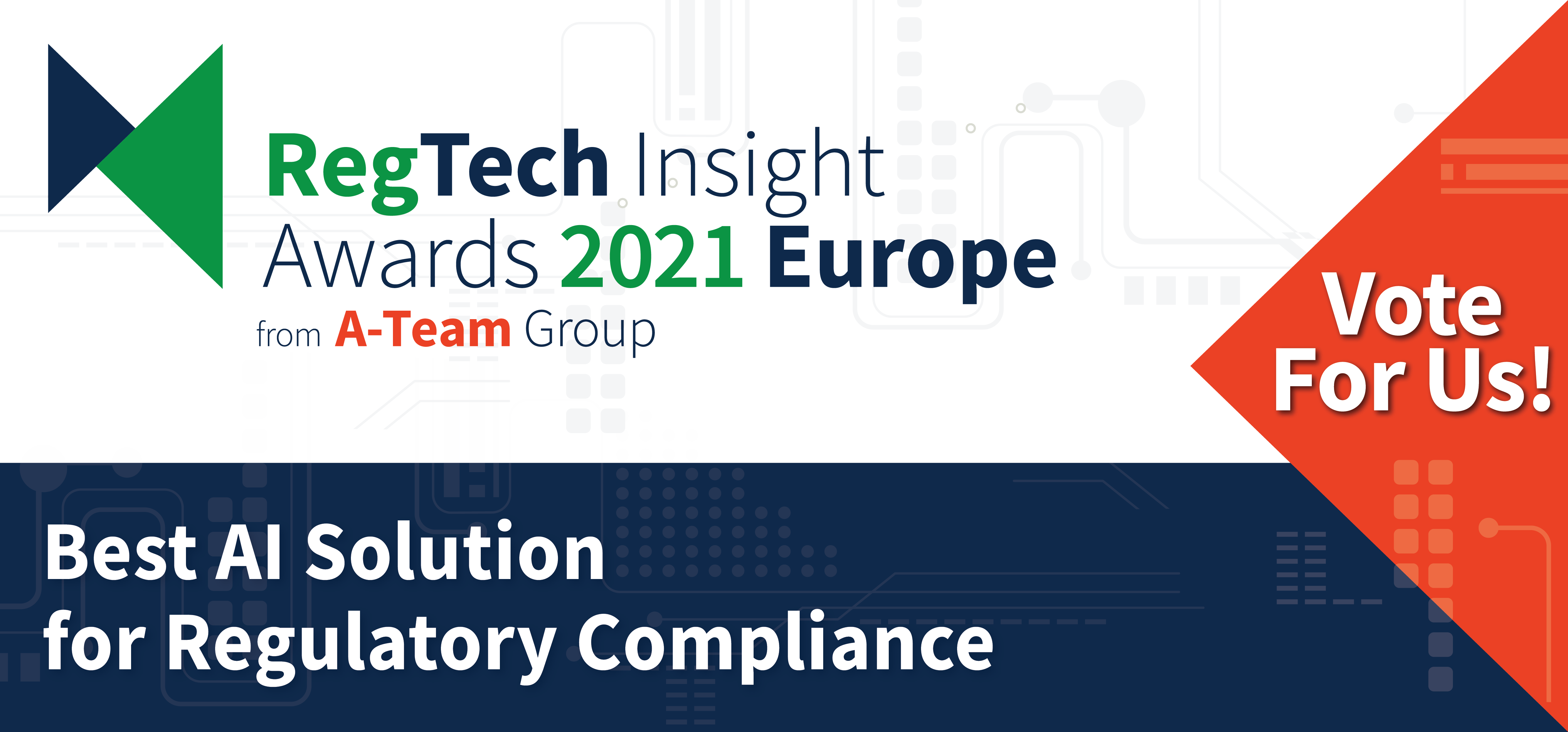 Best Analytics Solution to Address Capital Requirements-Liquidity Risk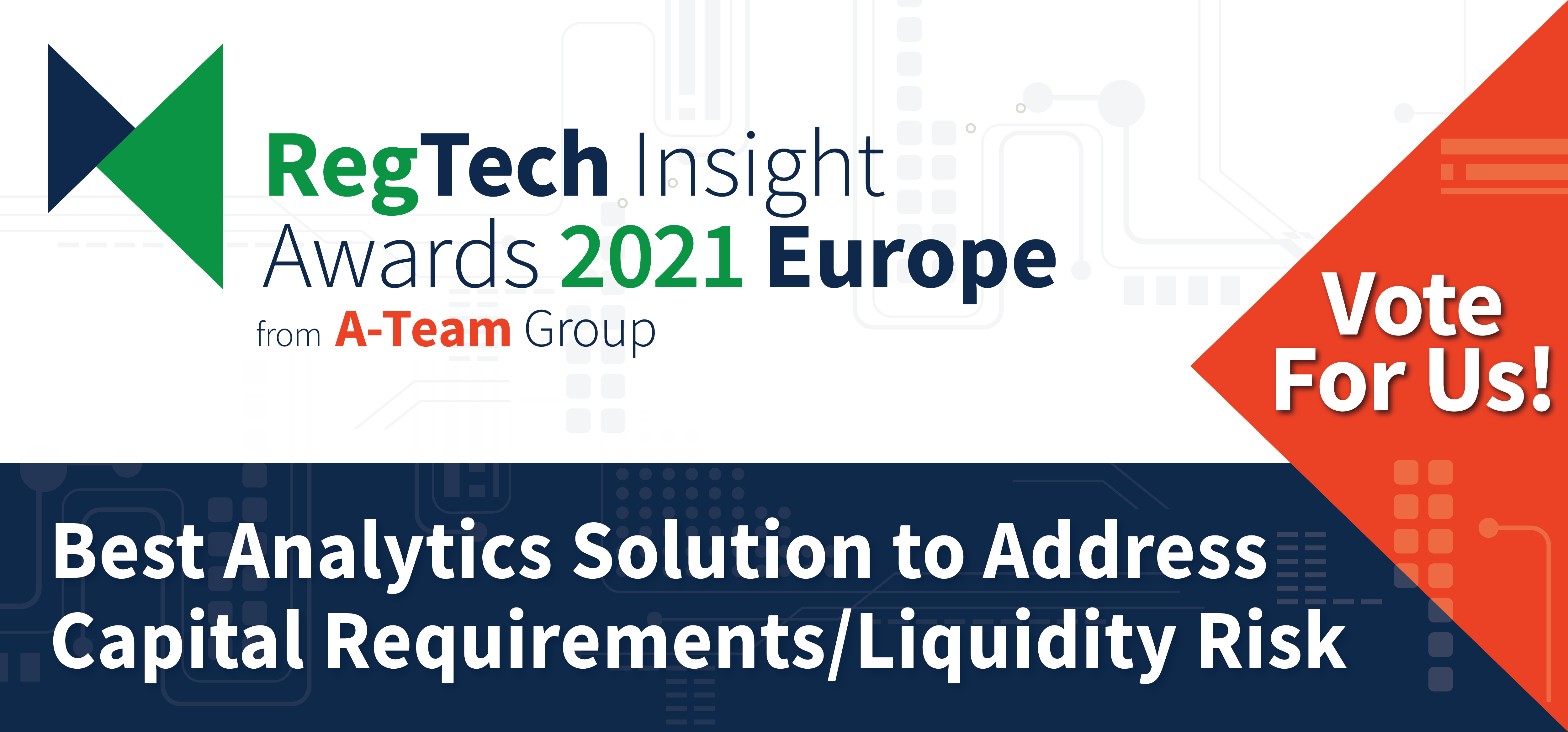 Best Buy-Side Regulatory Data Solution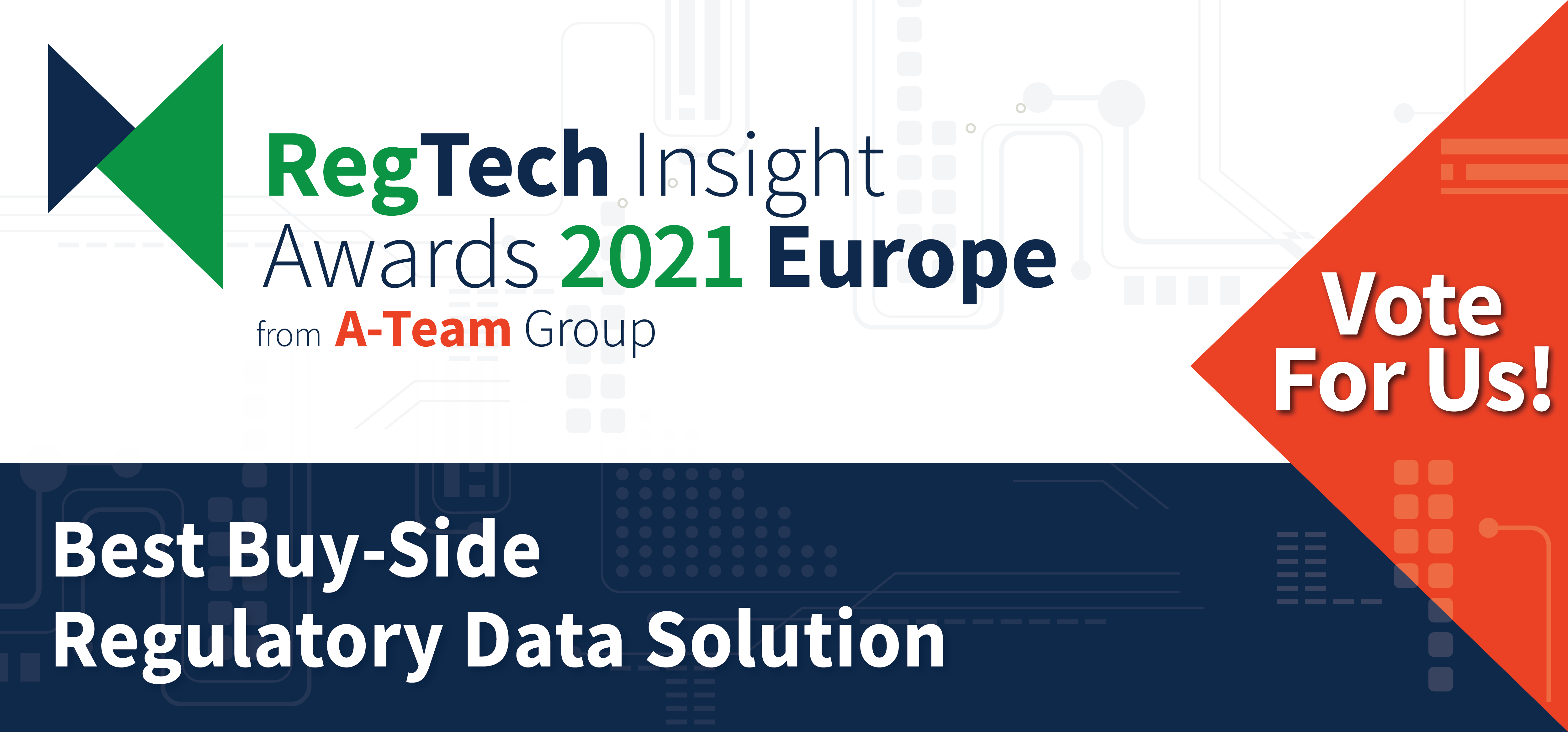 Best Compliance as a Service Solution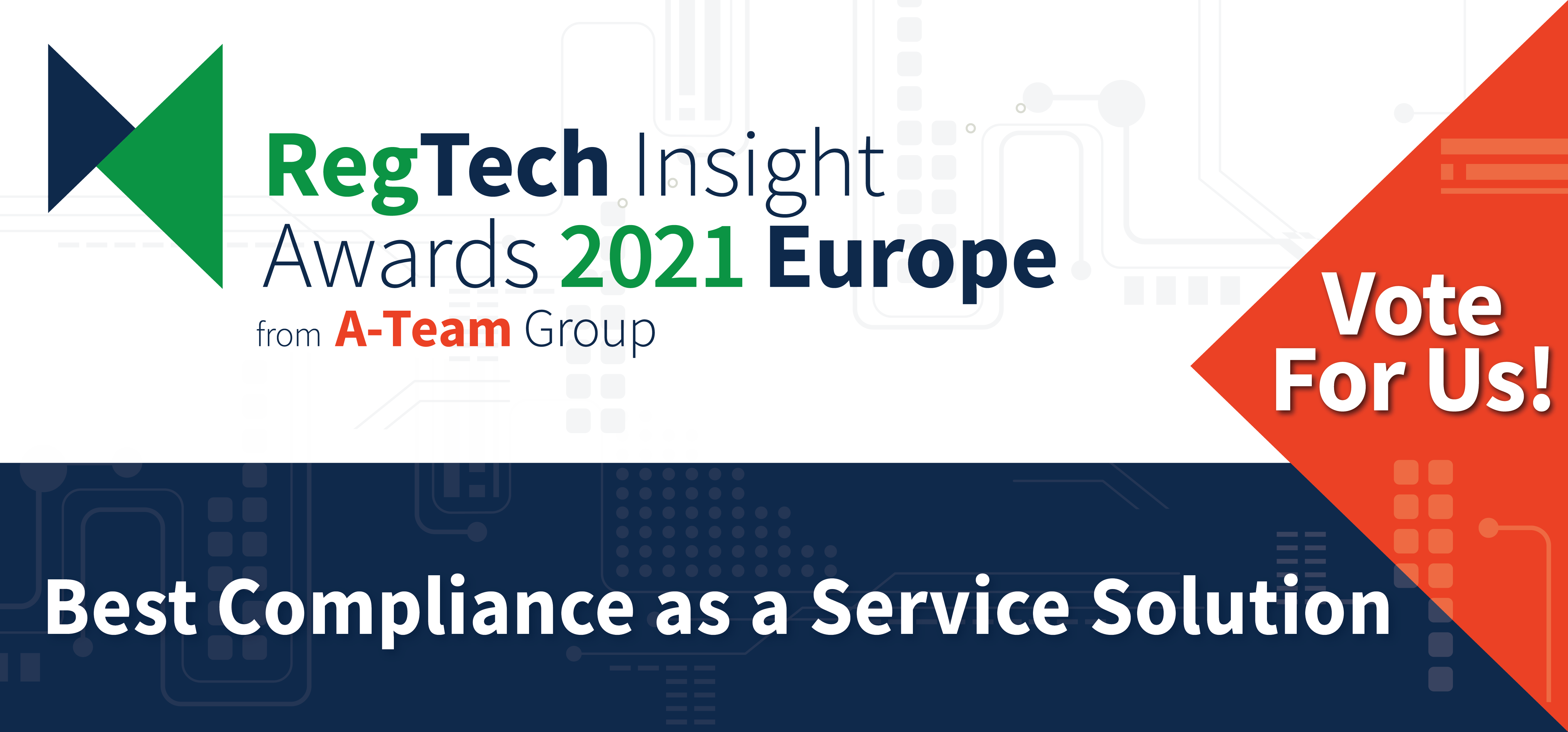 Best Data Management Solution for Buy-Side Regulatory Compliance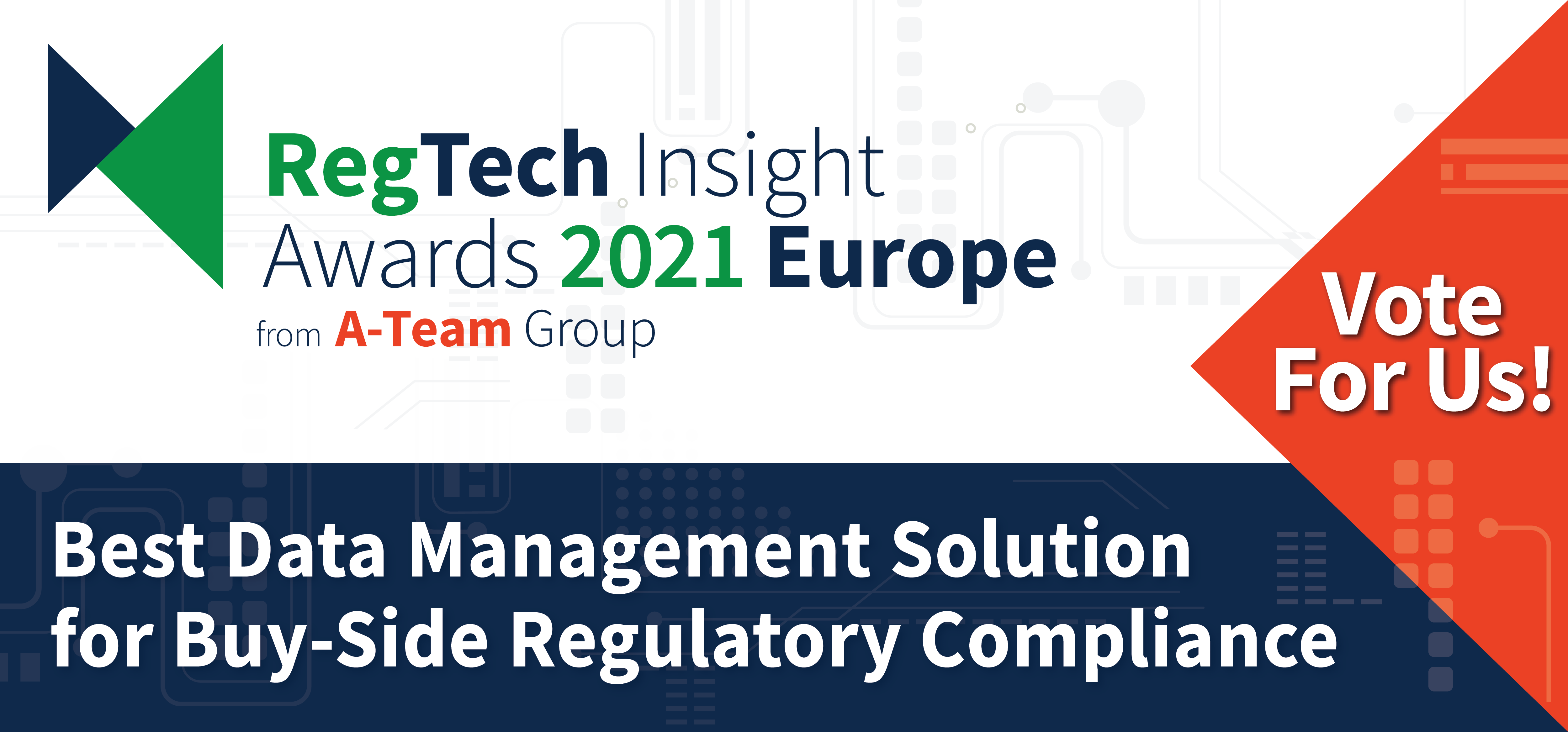 Best Data Management Solution for Sell-Side Regulatory Compliance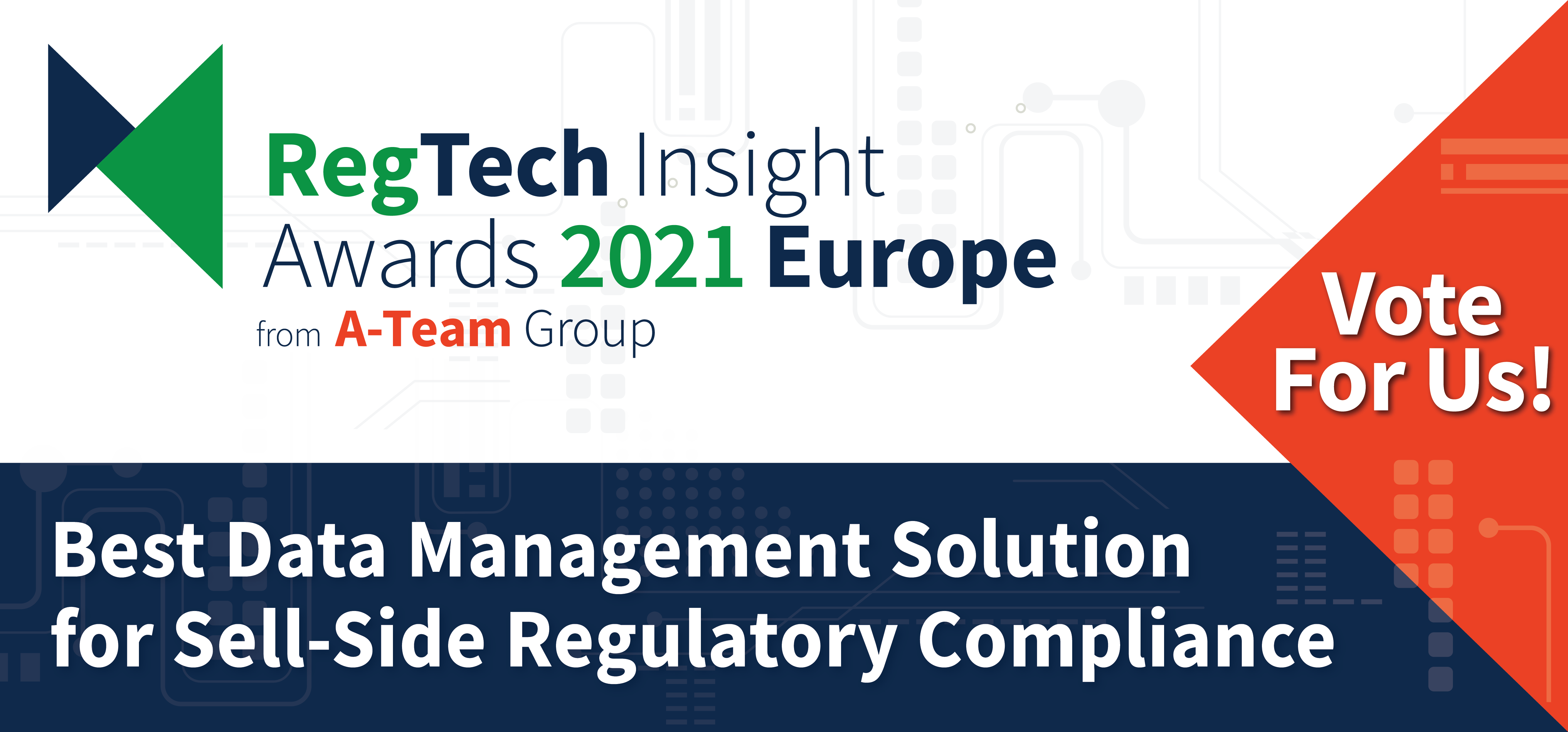 Best Data Privacy Solution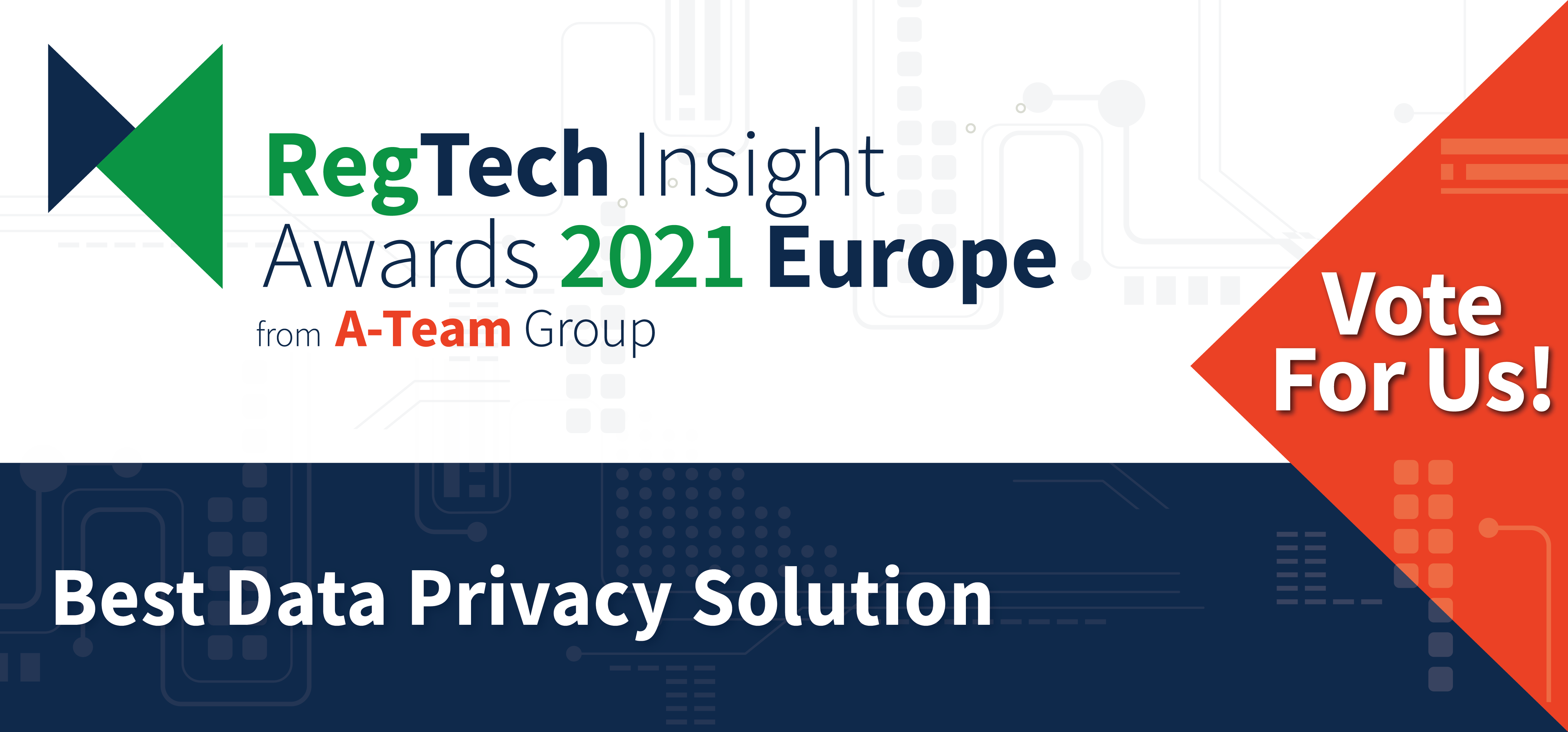 Best Data Solution for FRTB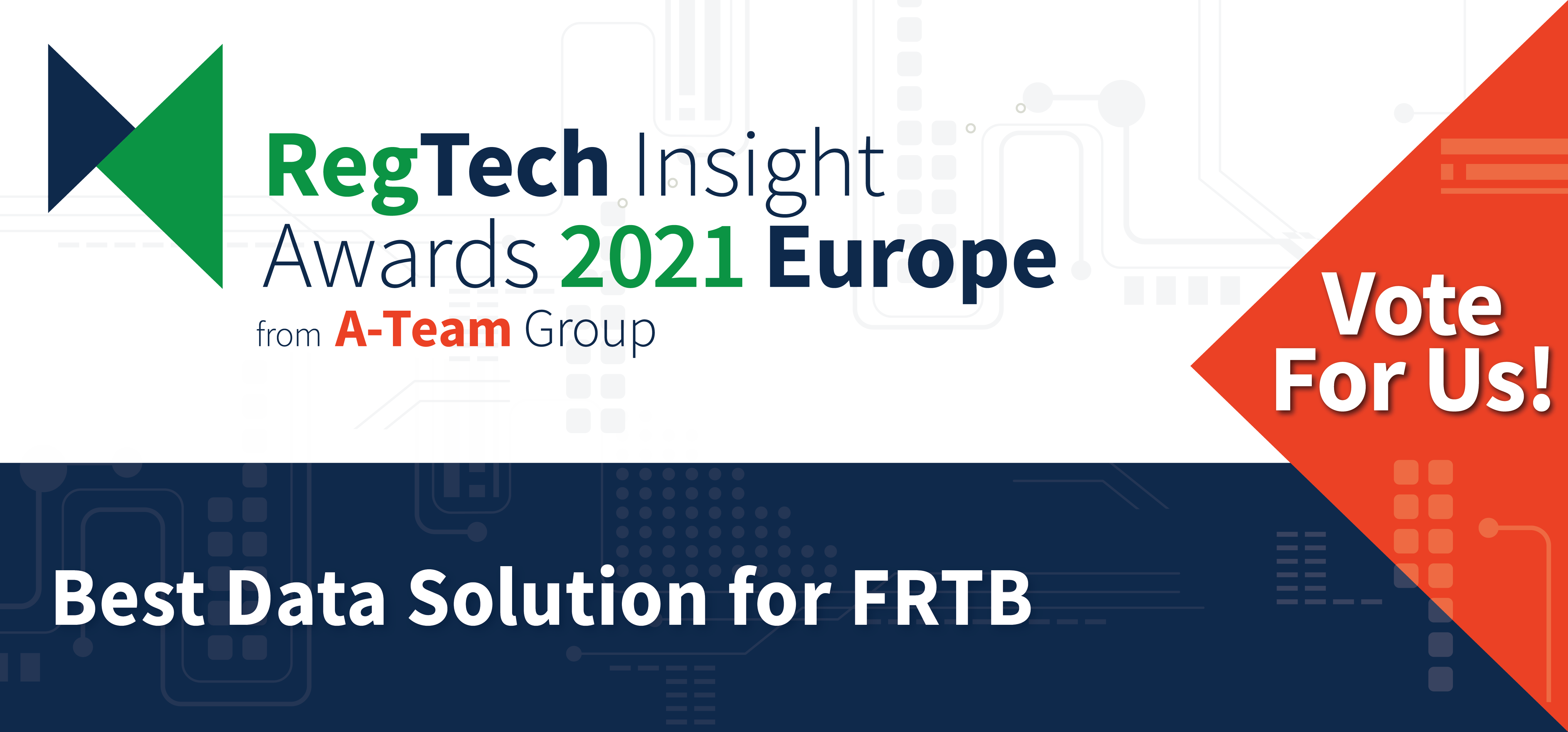 Best Data Solution for KYC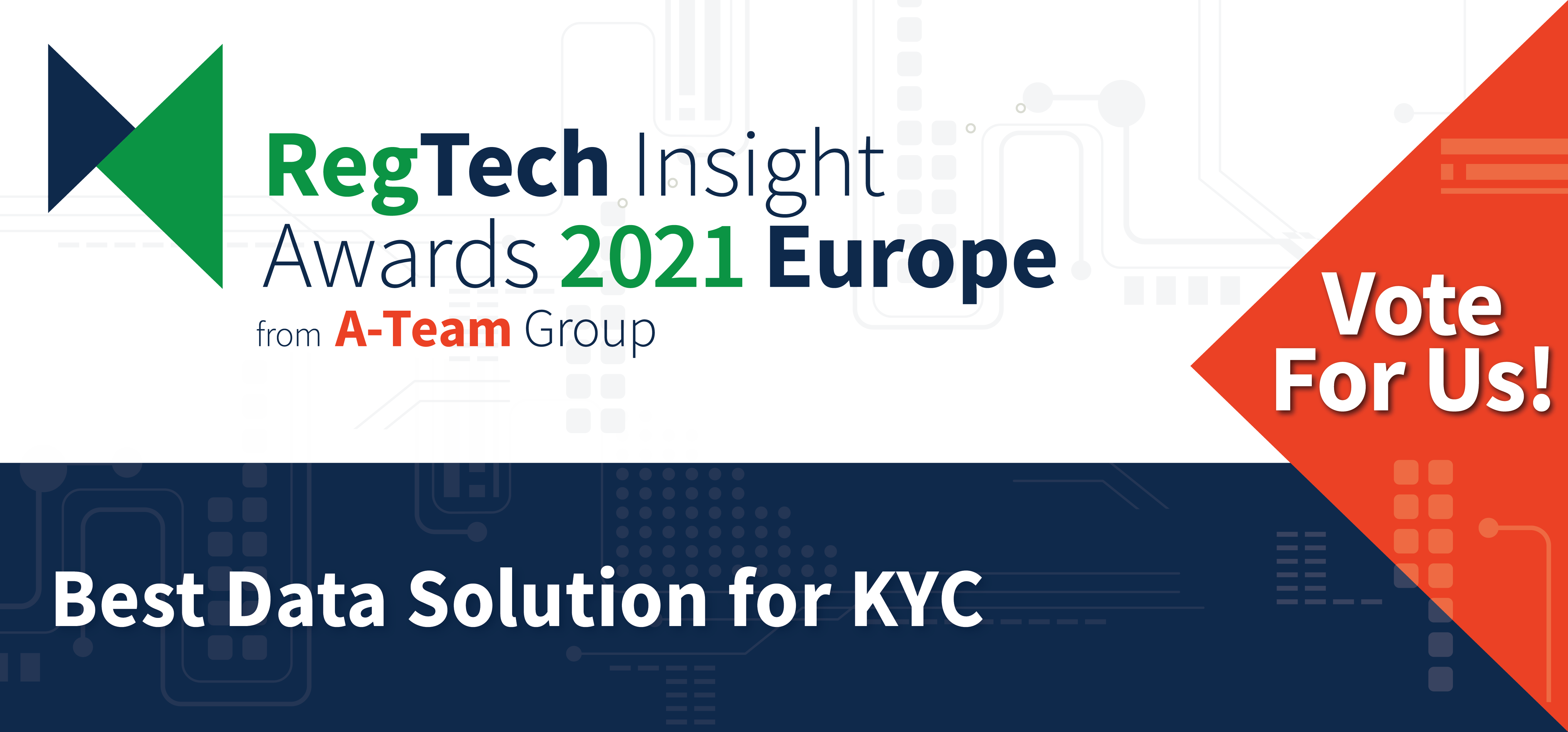 Best e-Comms Surveillance Solution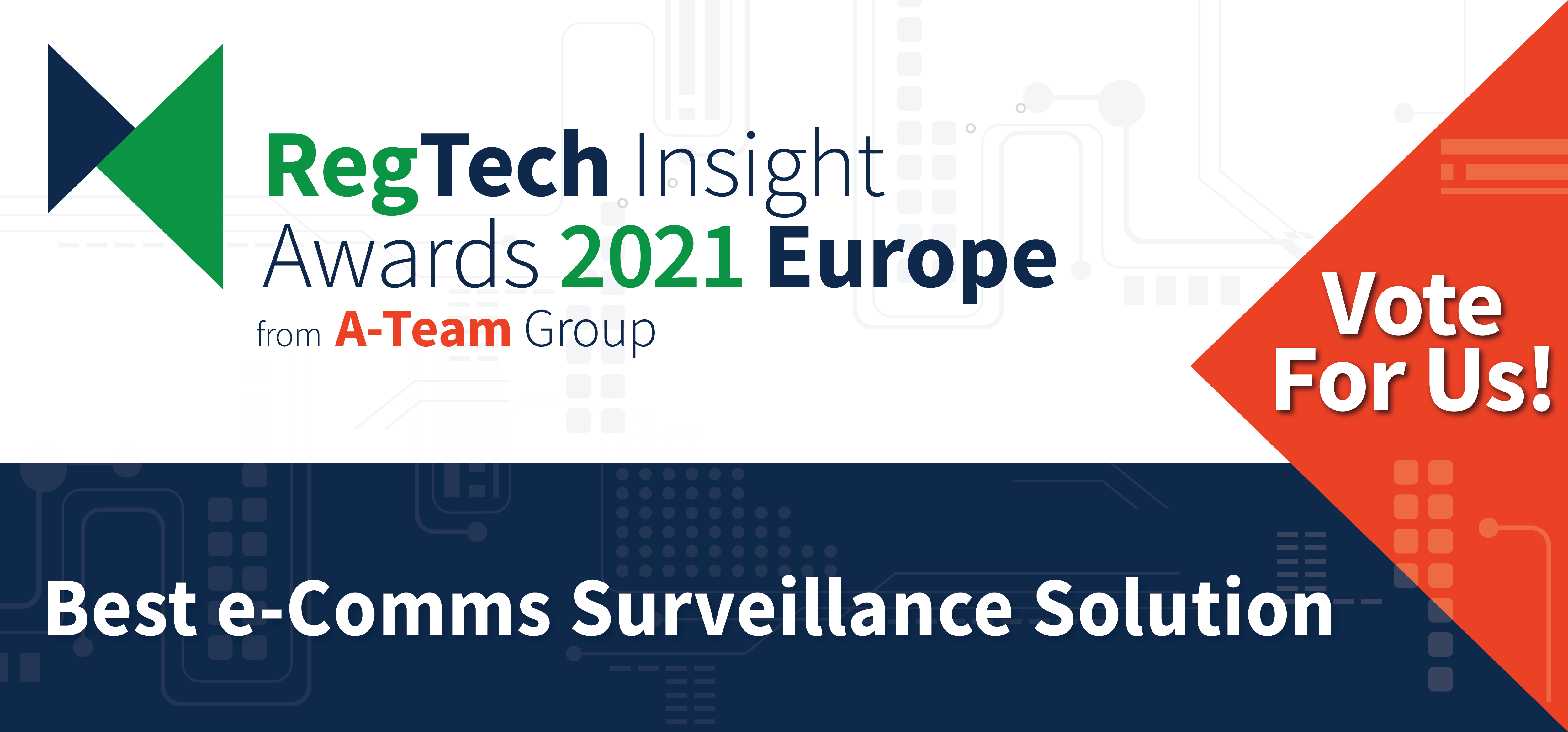 Best ESG Regulatory Solution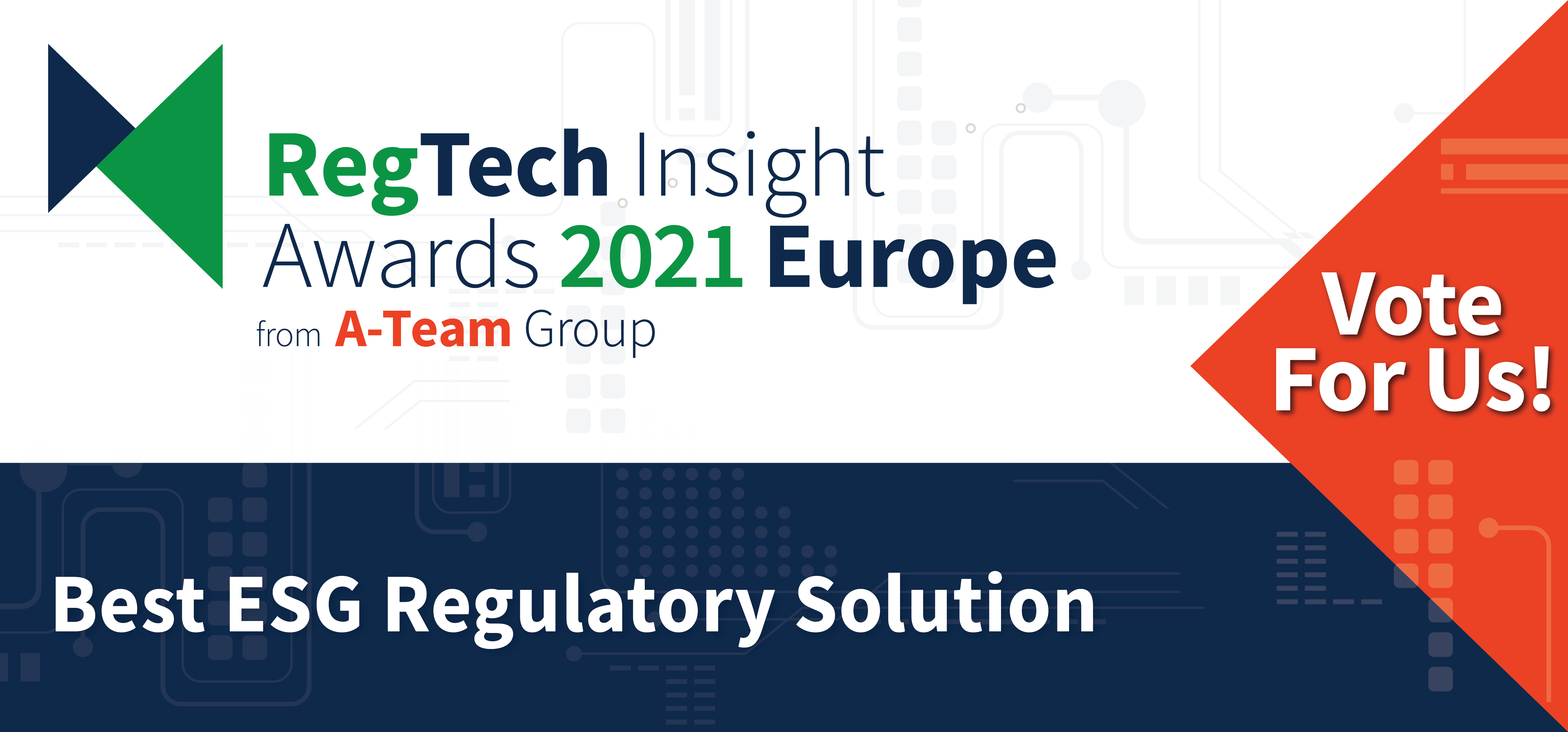 Best Innovative Technology for Regulatory Compliance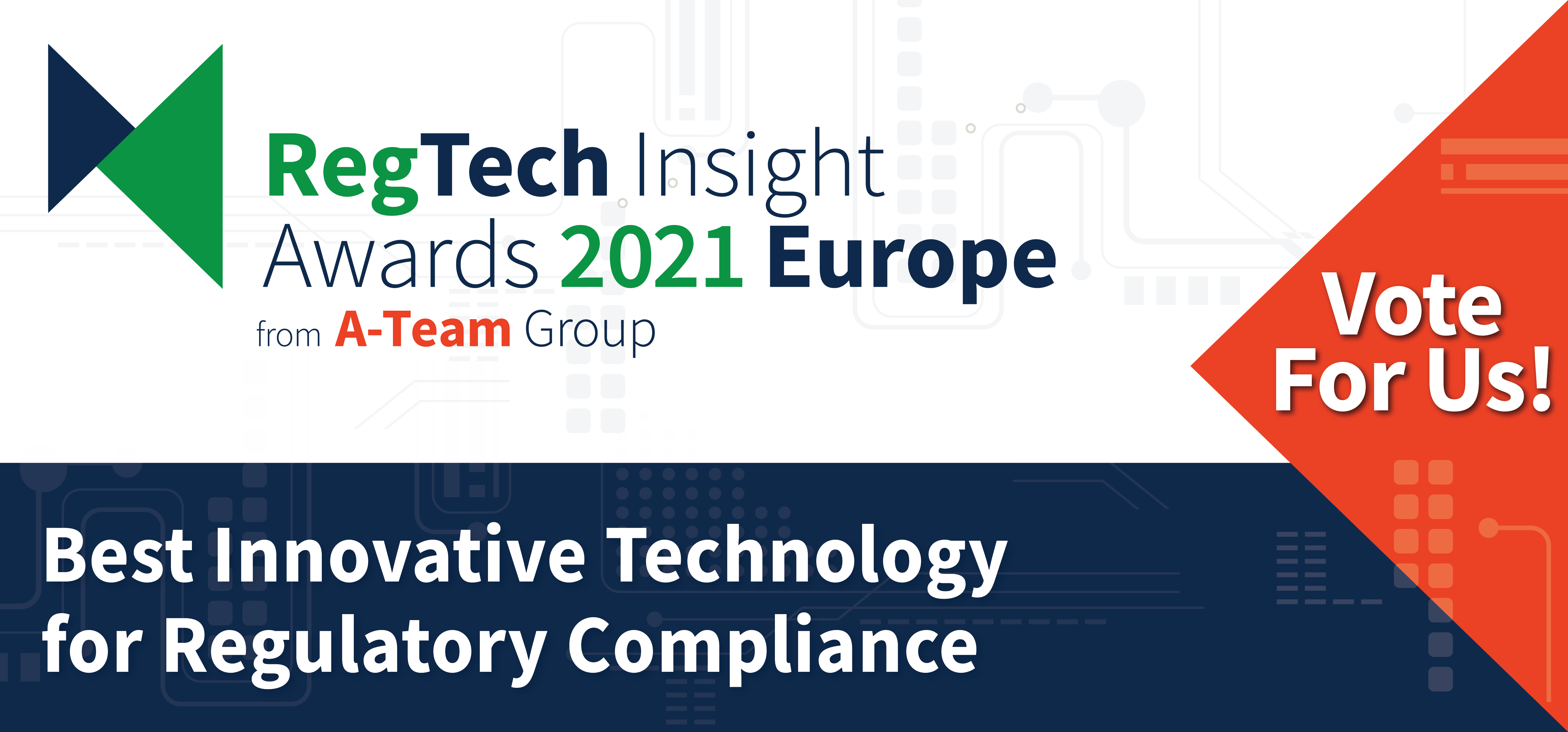 Best KYC Solution for Client On-Boarding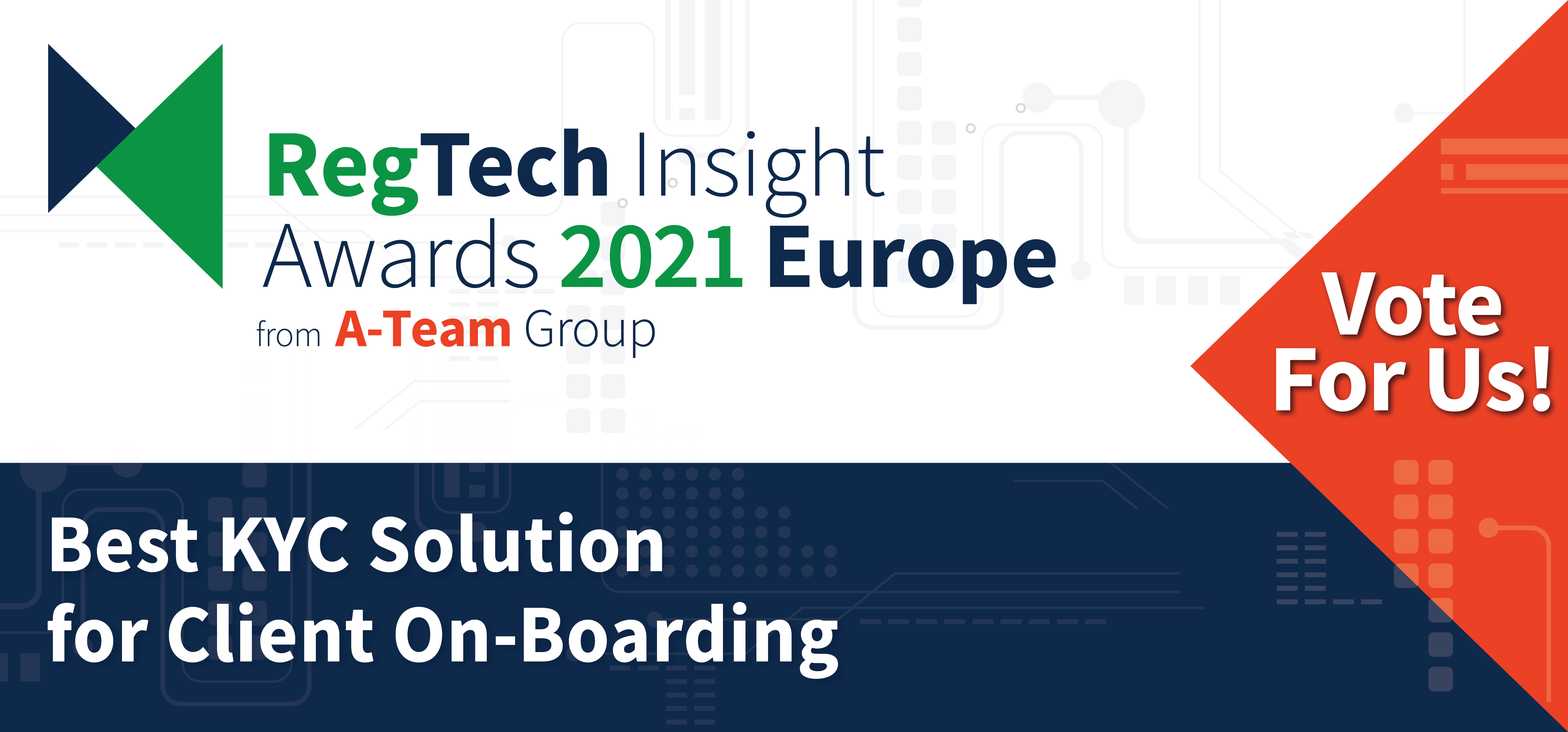 Best Regulator Project of the Year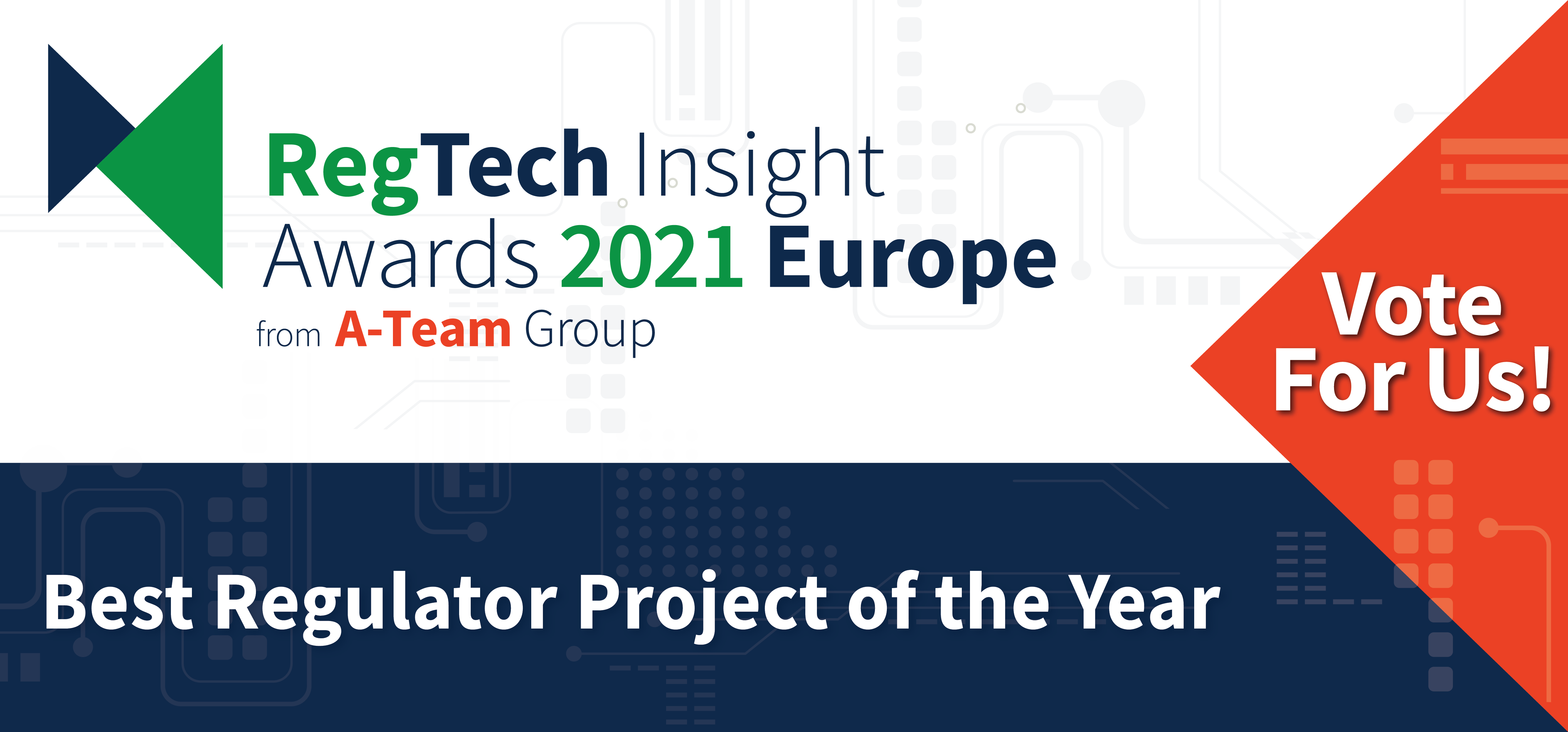 Best Regulatory Alert Management Solution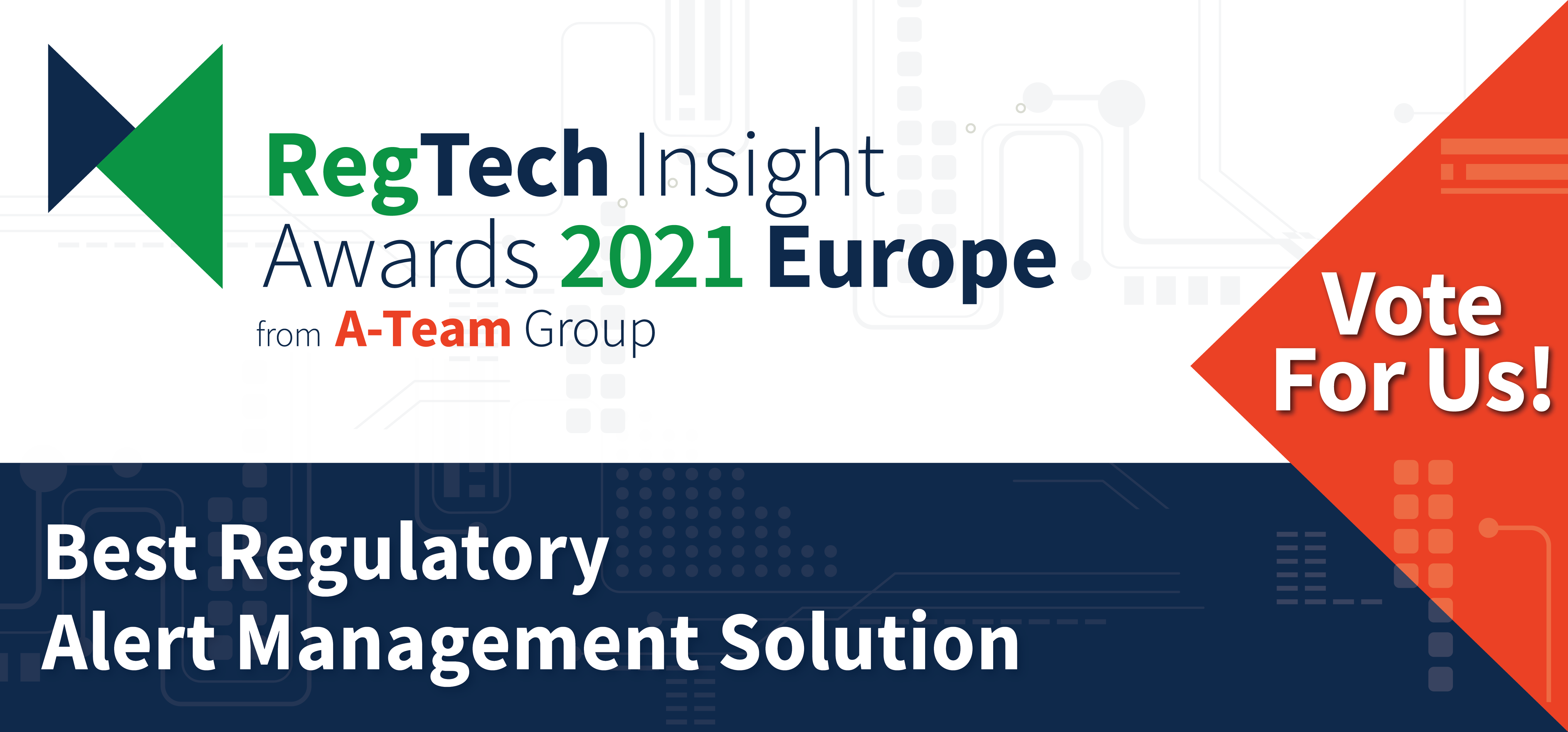 Best Regulatory Compliance Solution for IFR-IFD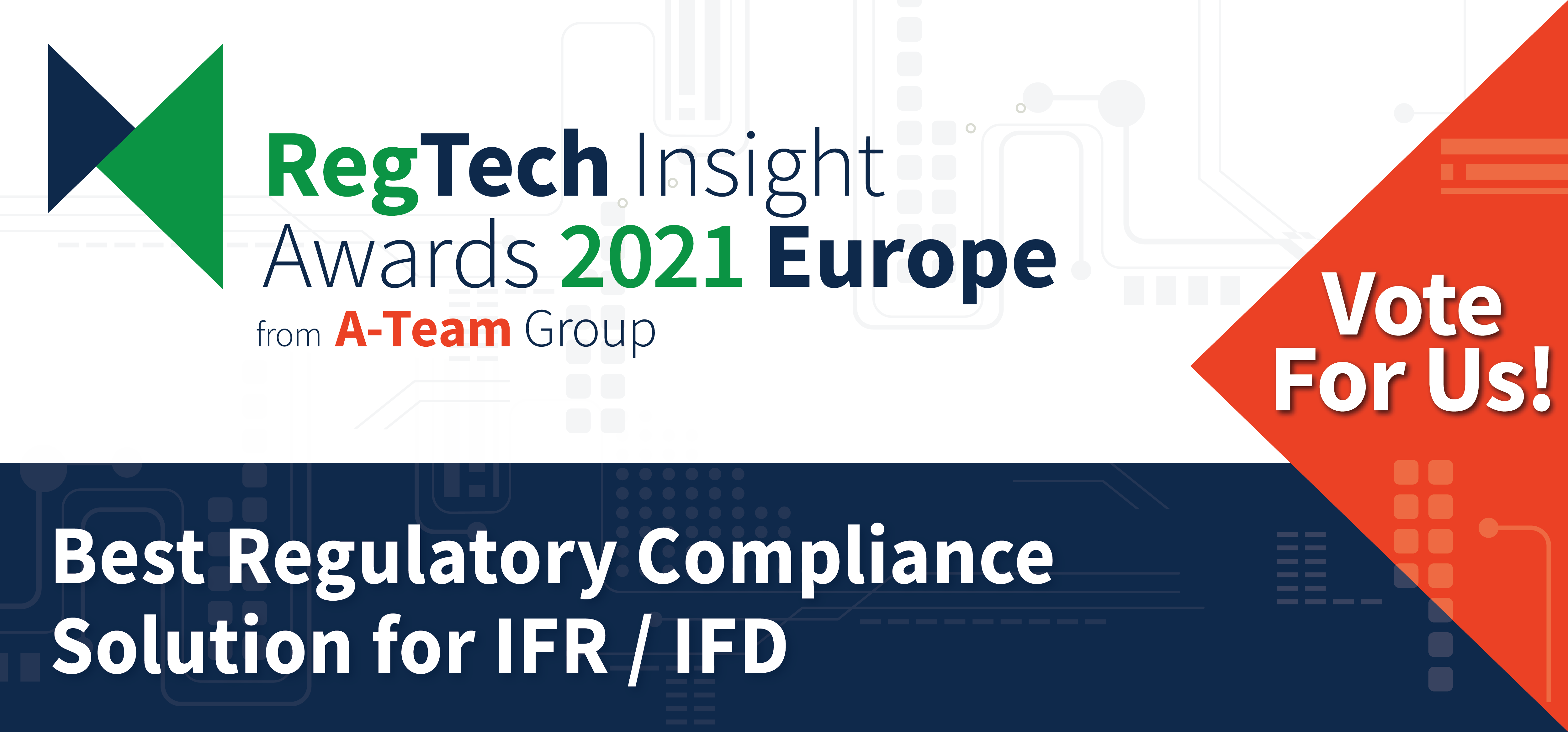 Best Regulatory Compliance Solution for LIBOR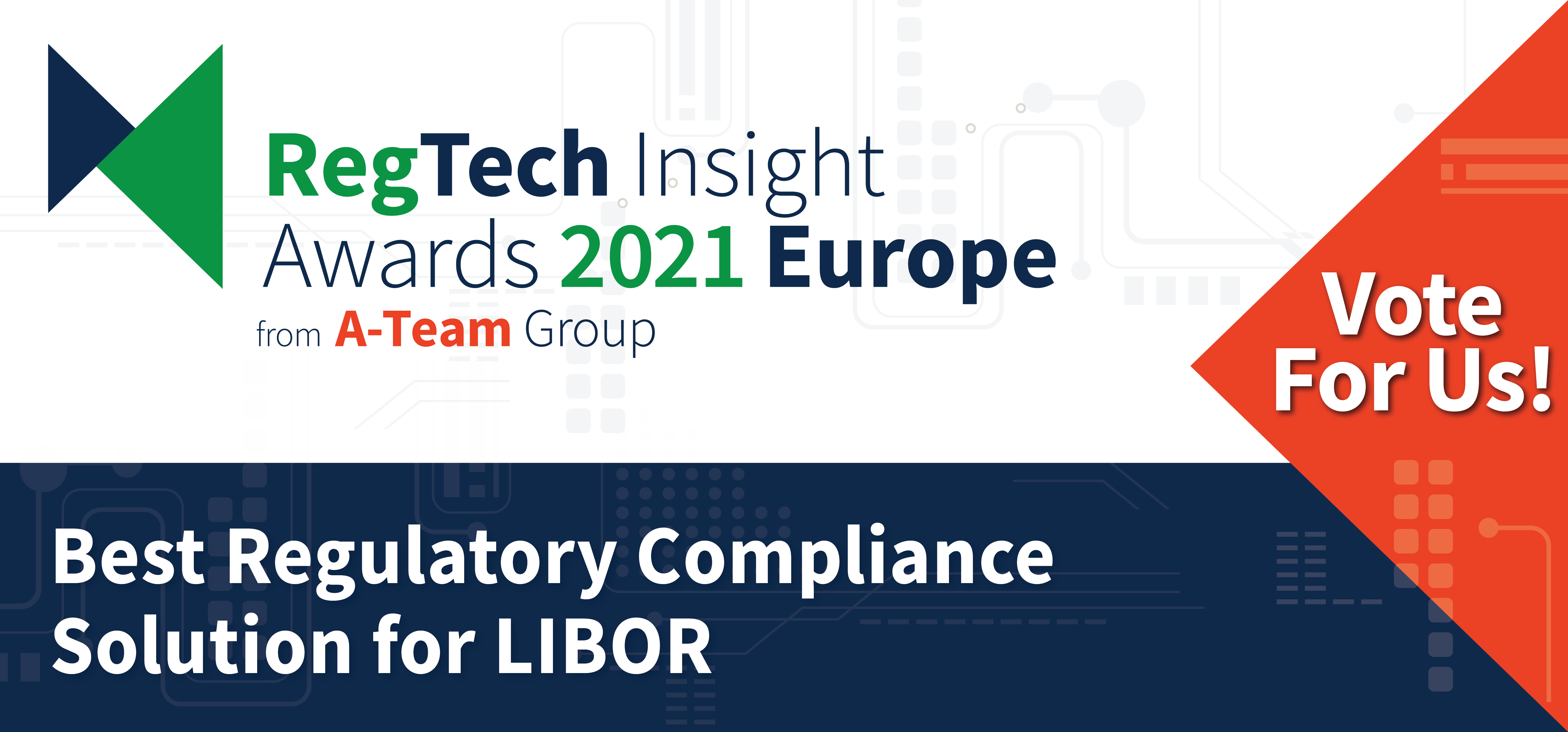 Best Regulatory Consultancy – Europe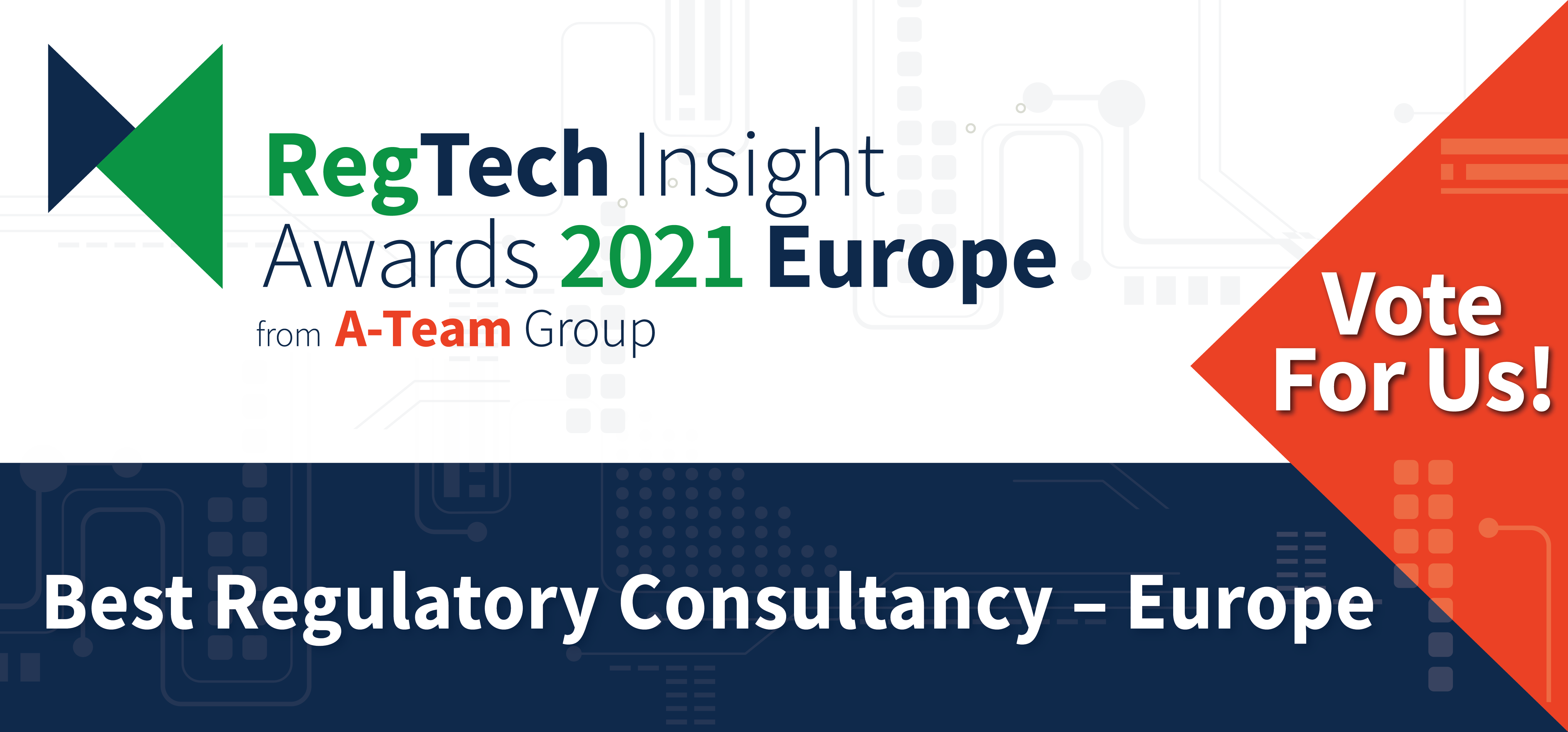 Best Regulatory Reporting Solution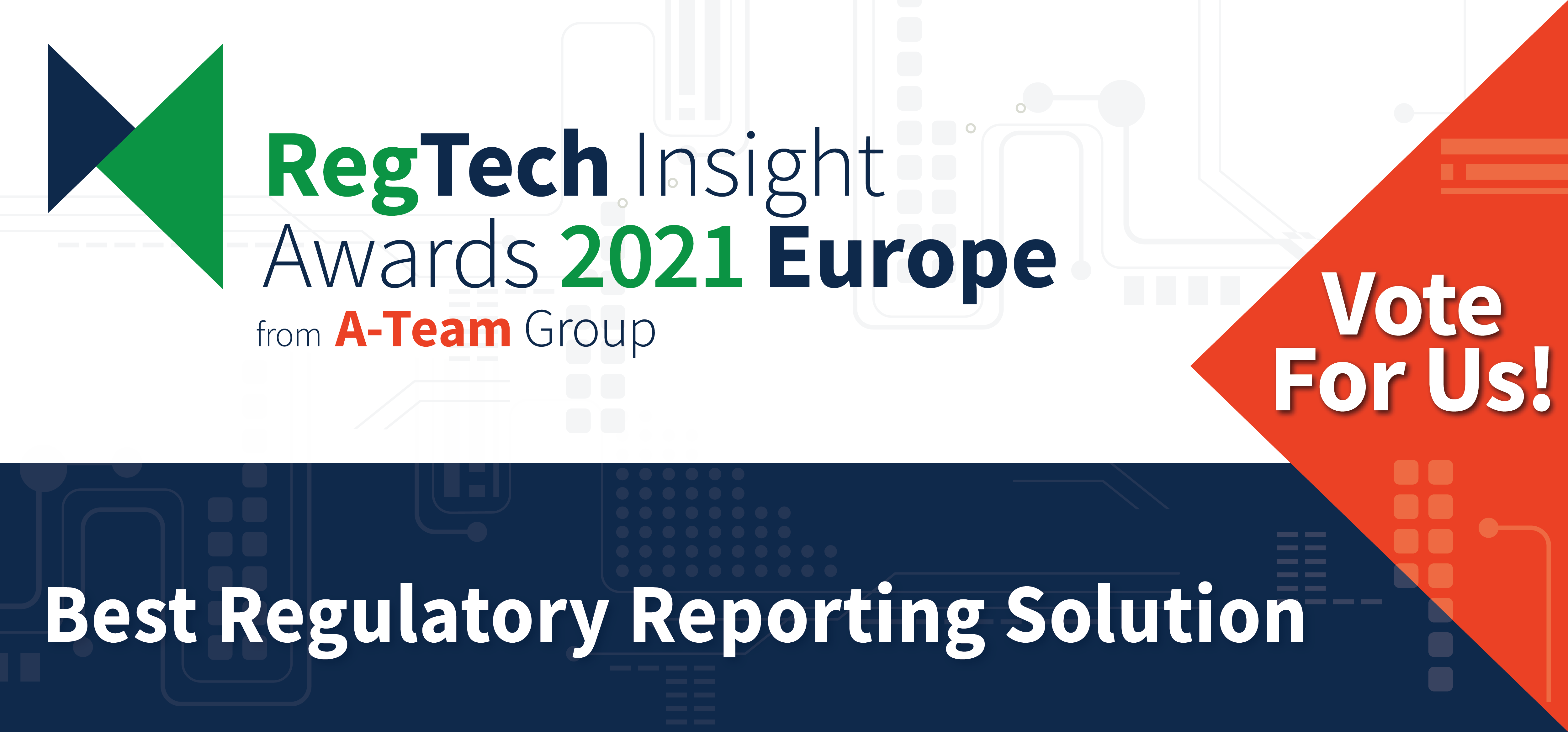 Best Research Management Solution for MiFID II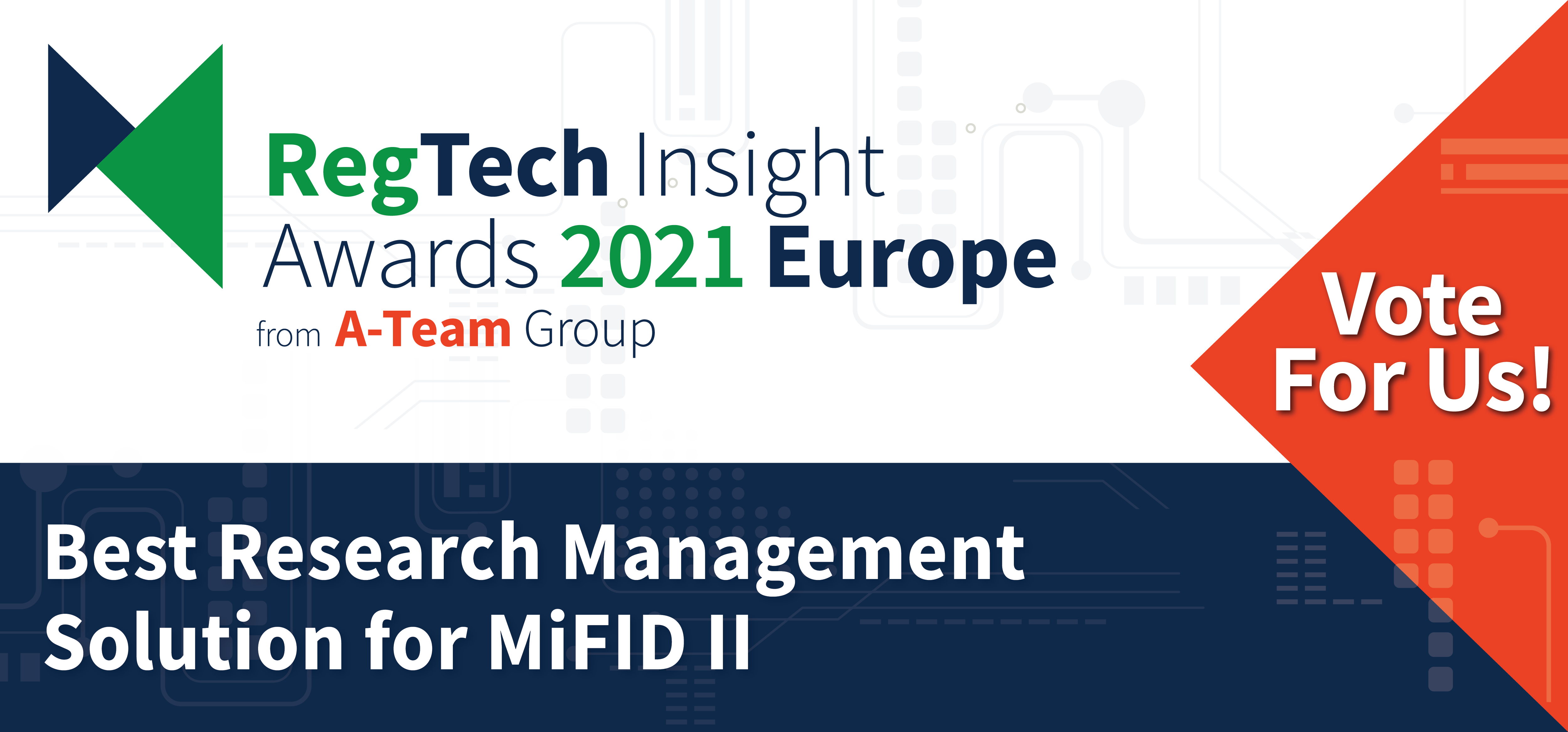 Best Risk Calculation Engine for Regulatory Compliance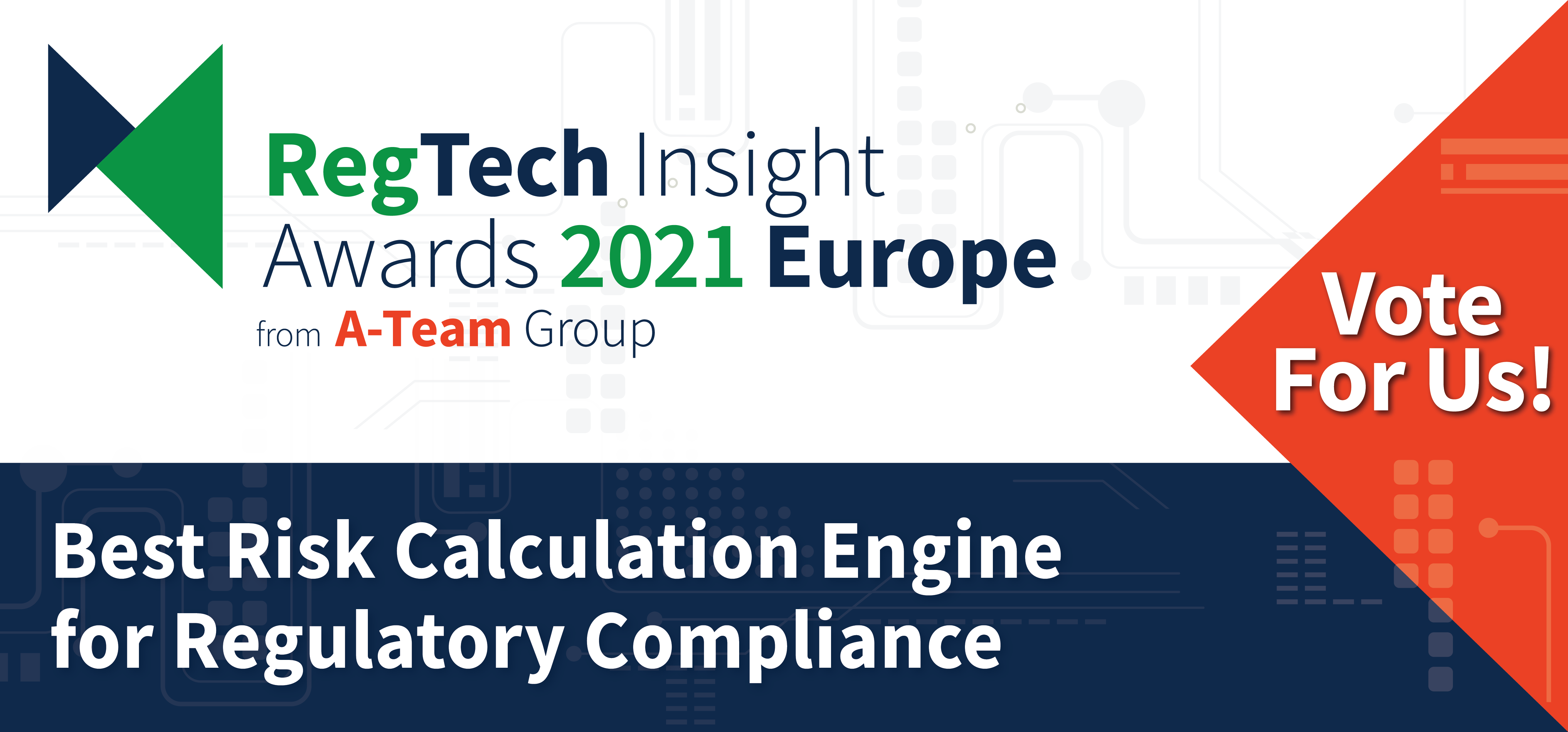 Best Sell-Side Regulatory Data Solution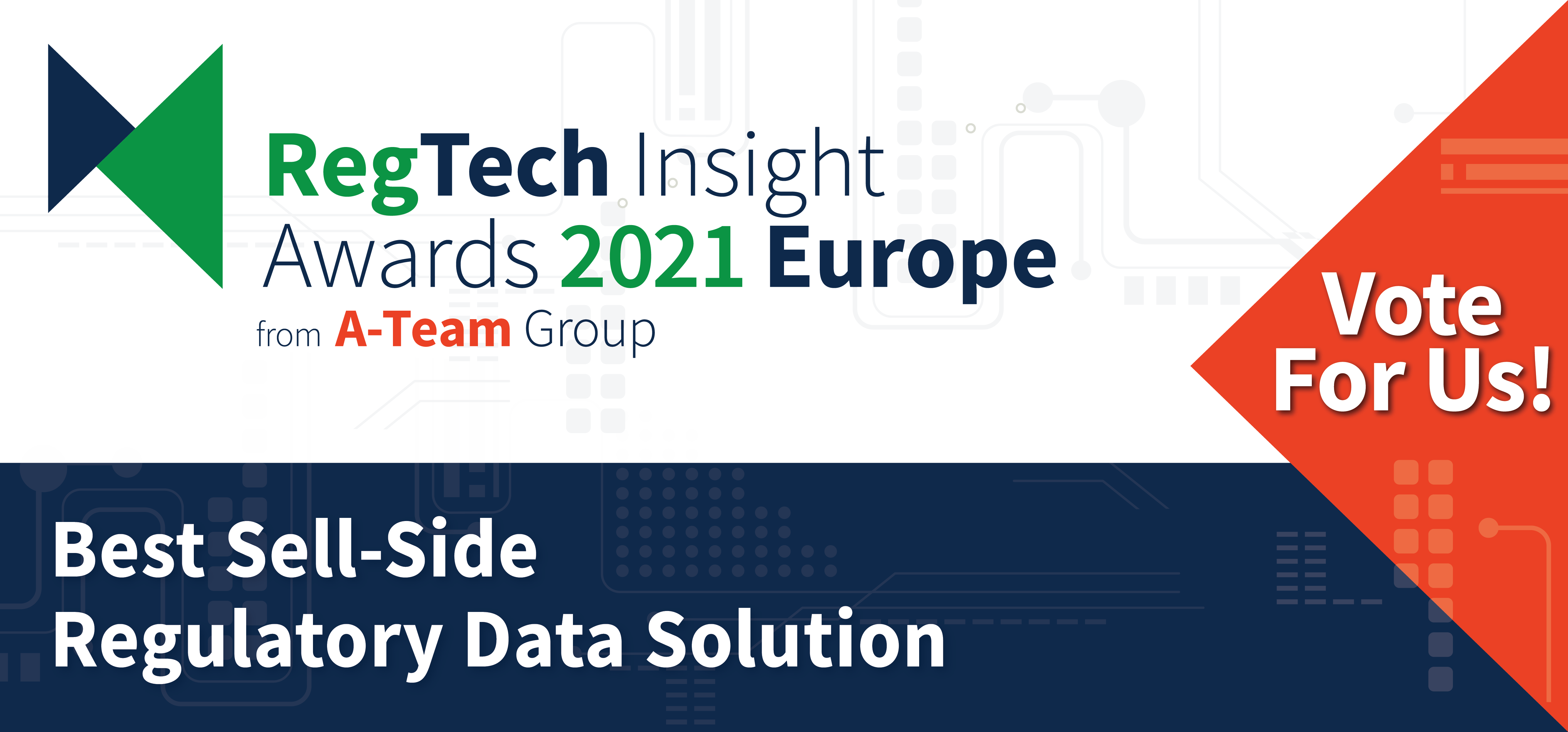 Best Software Solution for FRTB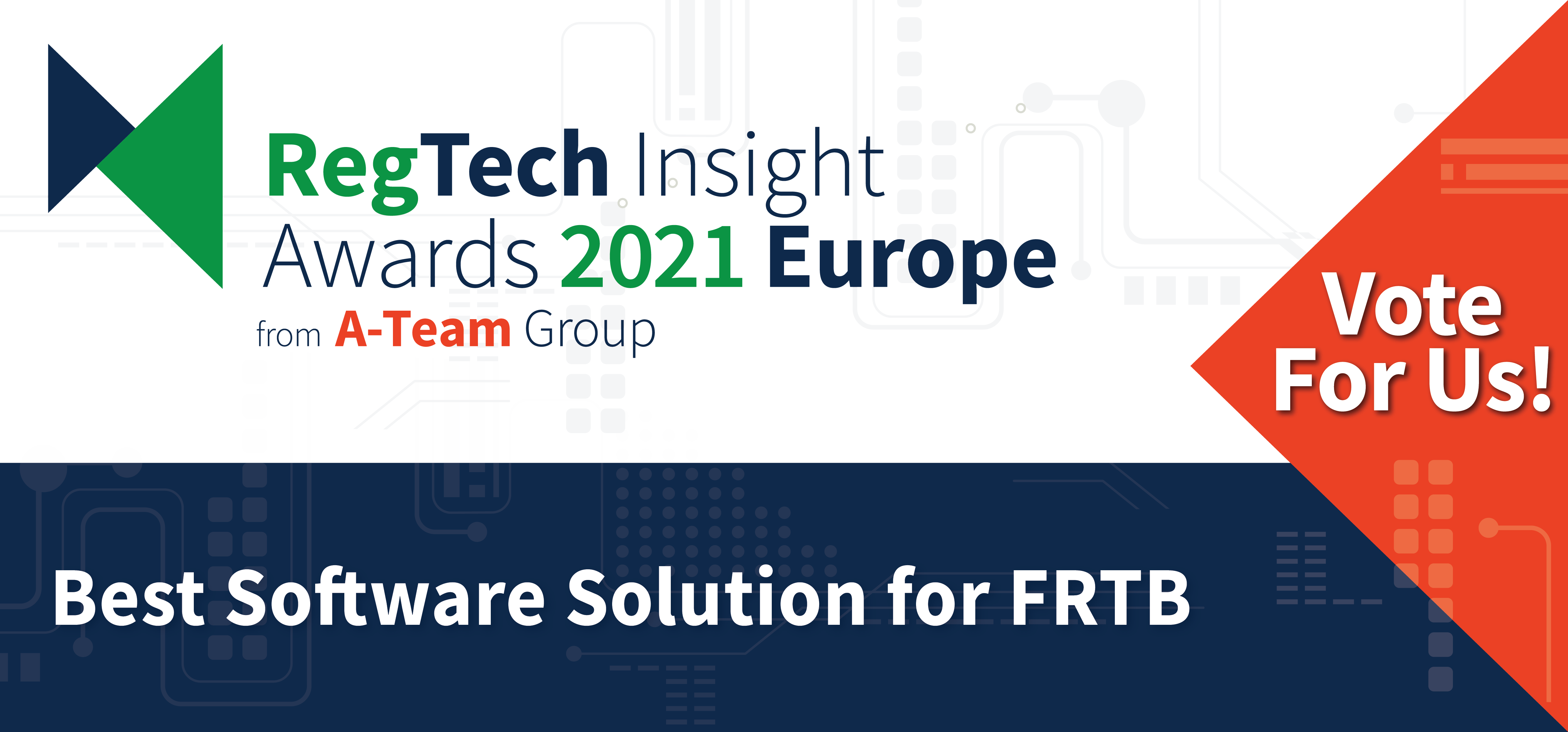 Best Solution for Records Retention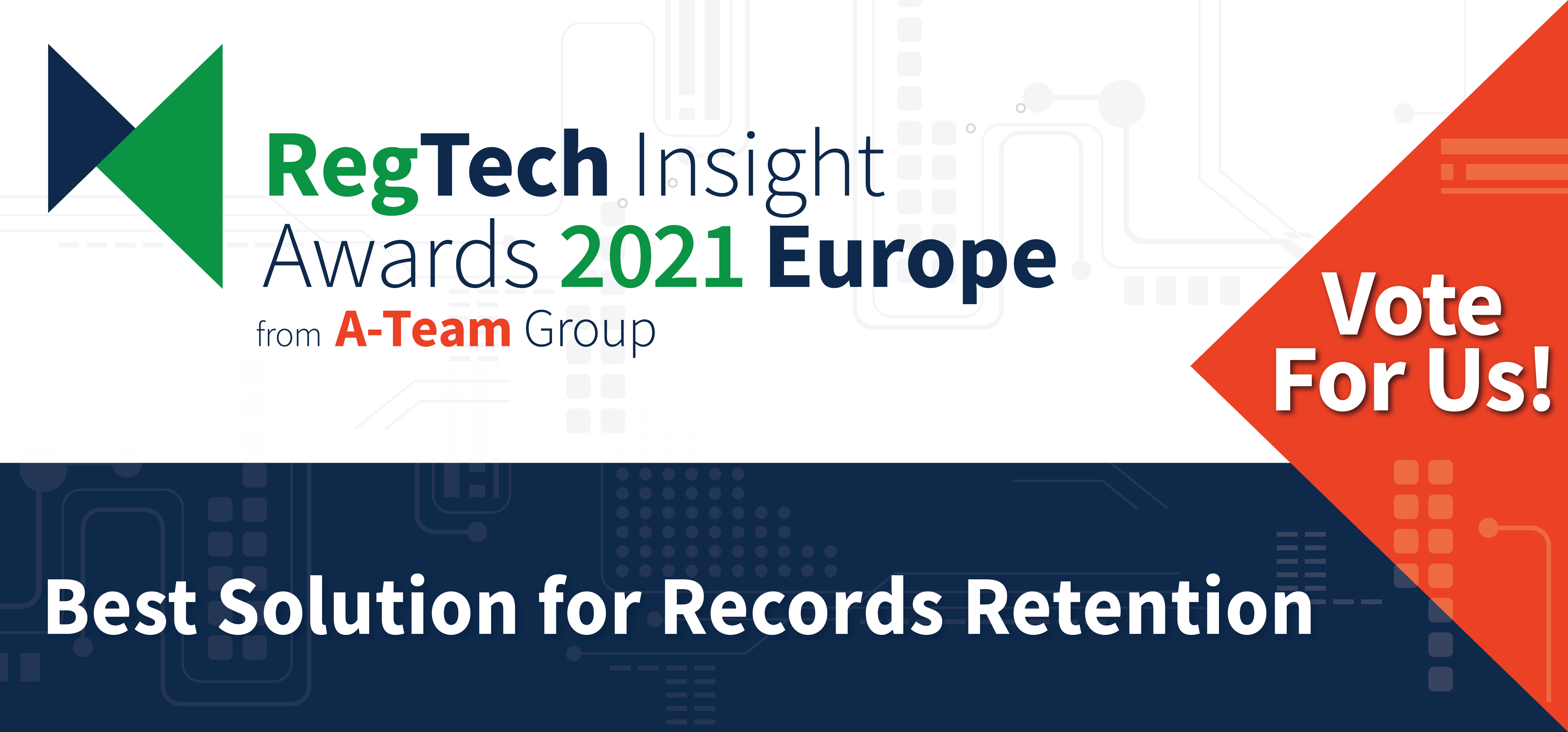 Best Trade Surveillance Solution for MAD-MAR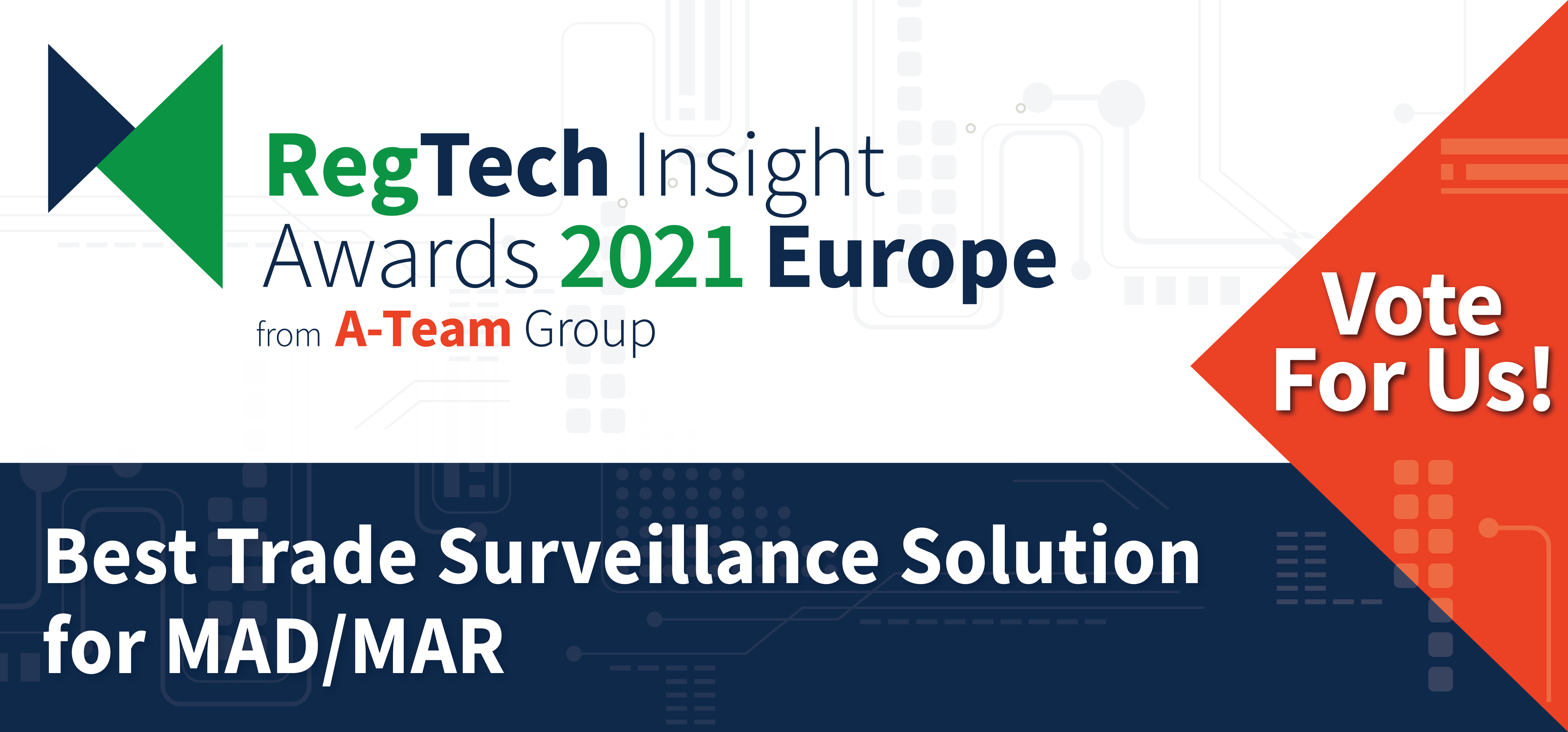 Best Transaction Cost Analysis Solution for Best Execution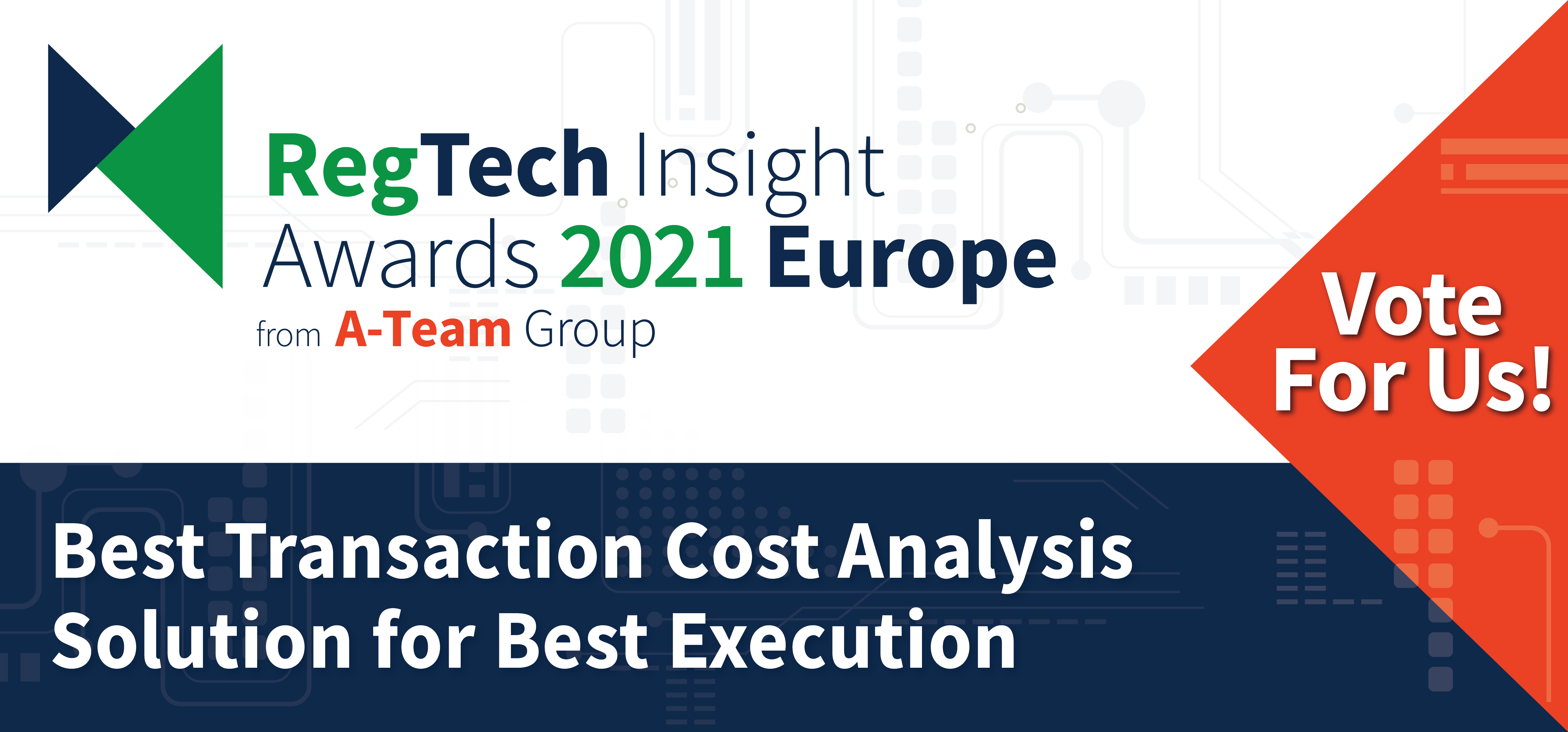 Best Transaction Reporting Solution (for MiFID II MiFIR EMIR)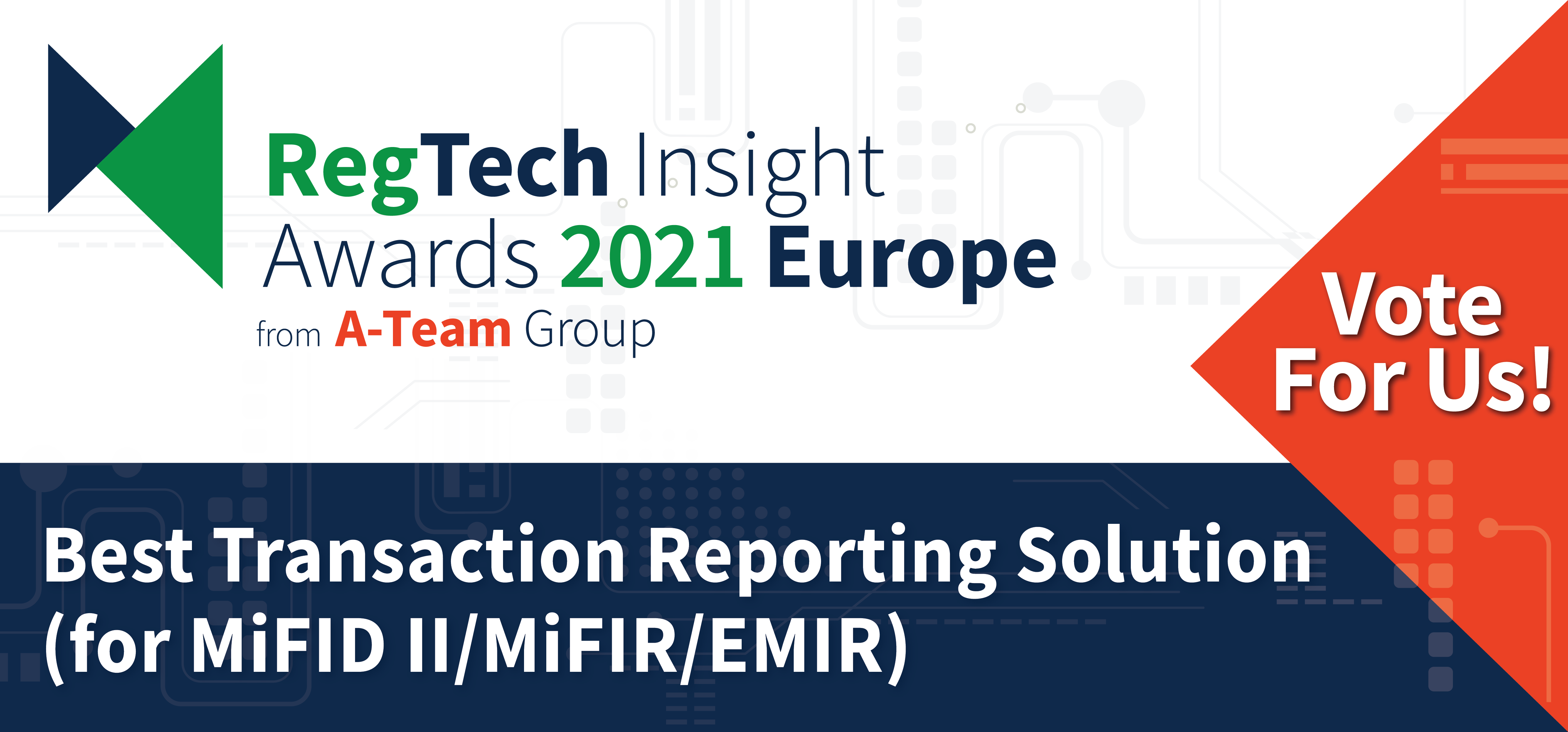 Best Vendor Solution for Transactional Reporting (AnaCredit)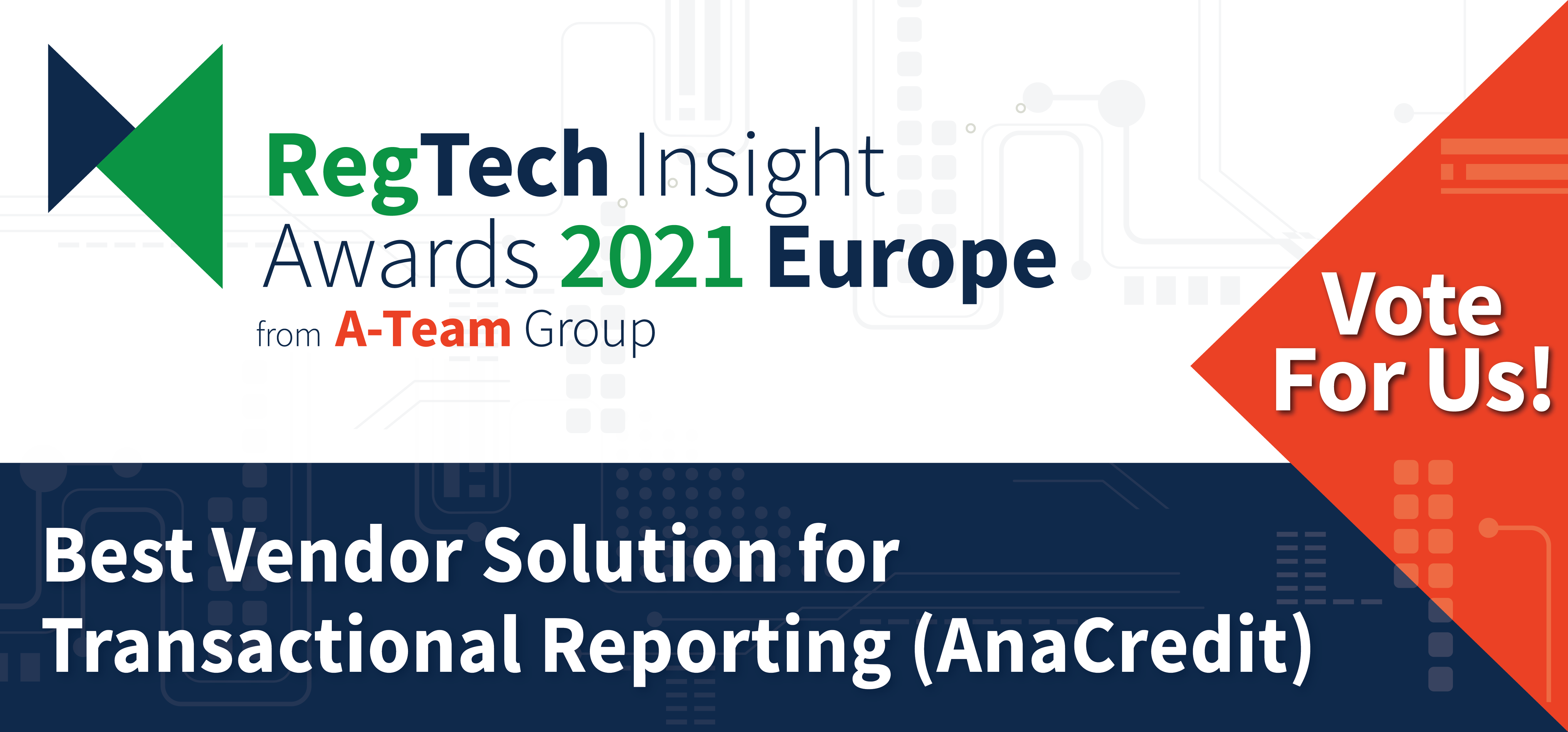 Best Vendor Solution for Benchmark Regulation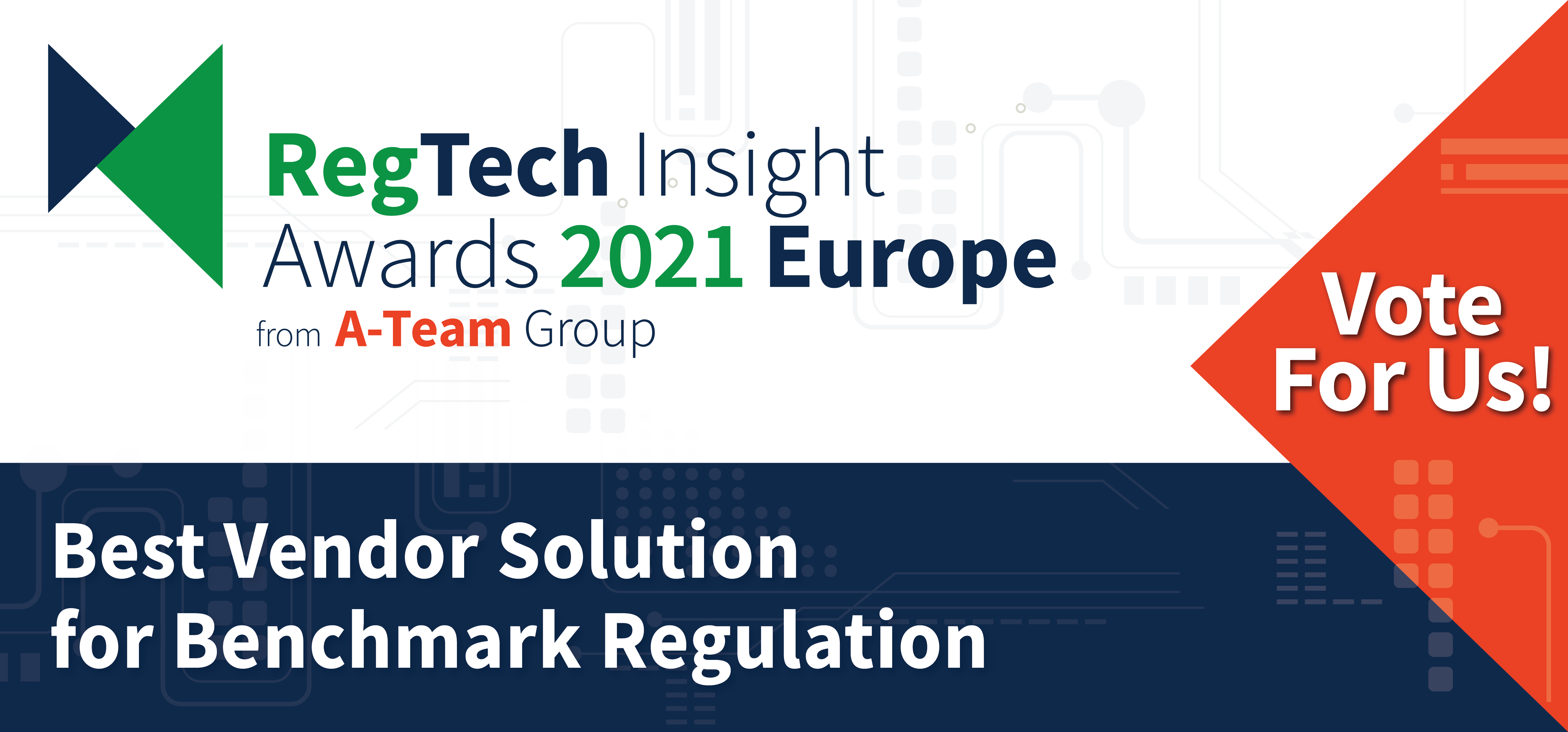 Best Vendor Solution for Financial Crime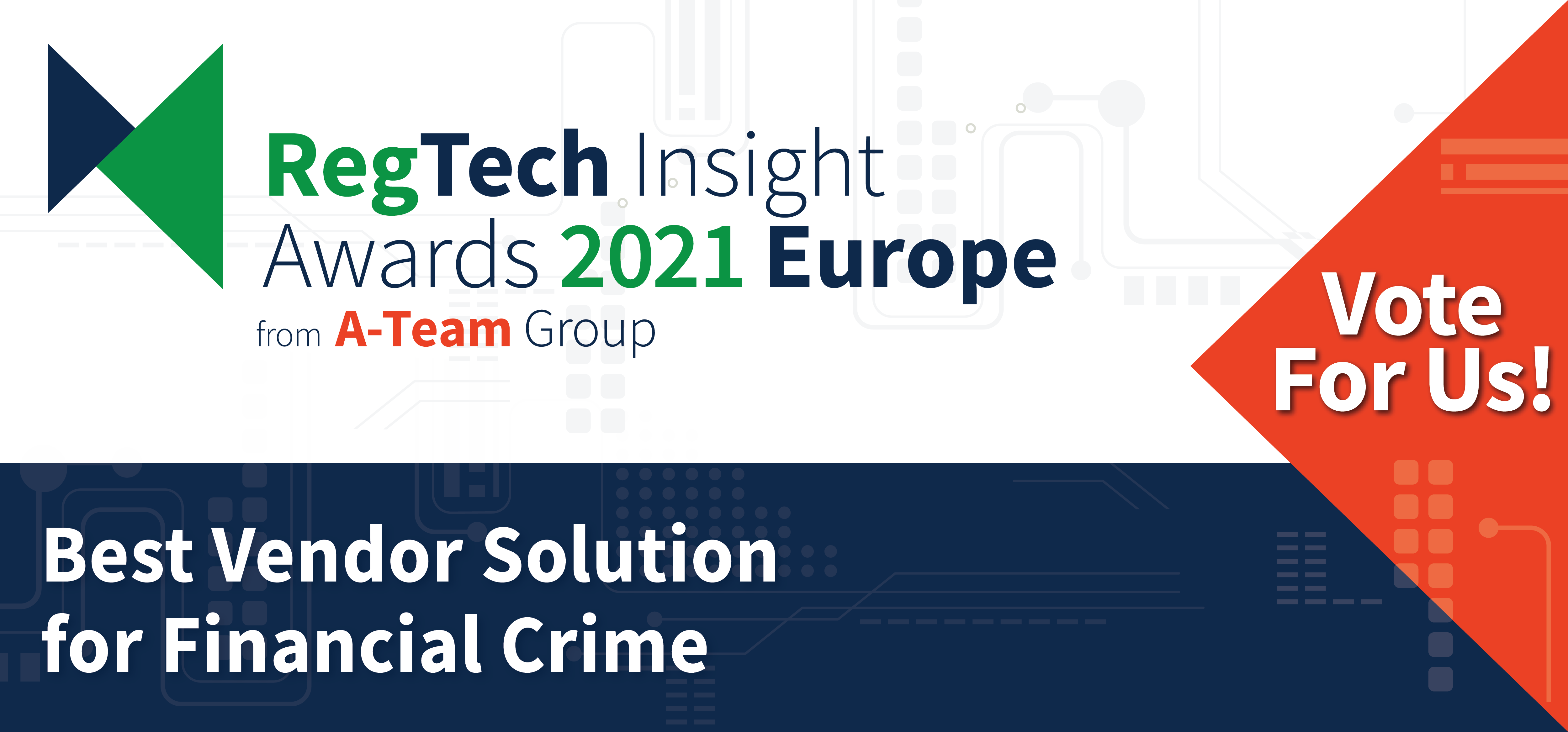 Best Vendor Solution for Managing Conduct Risk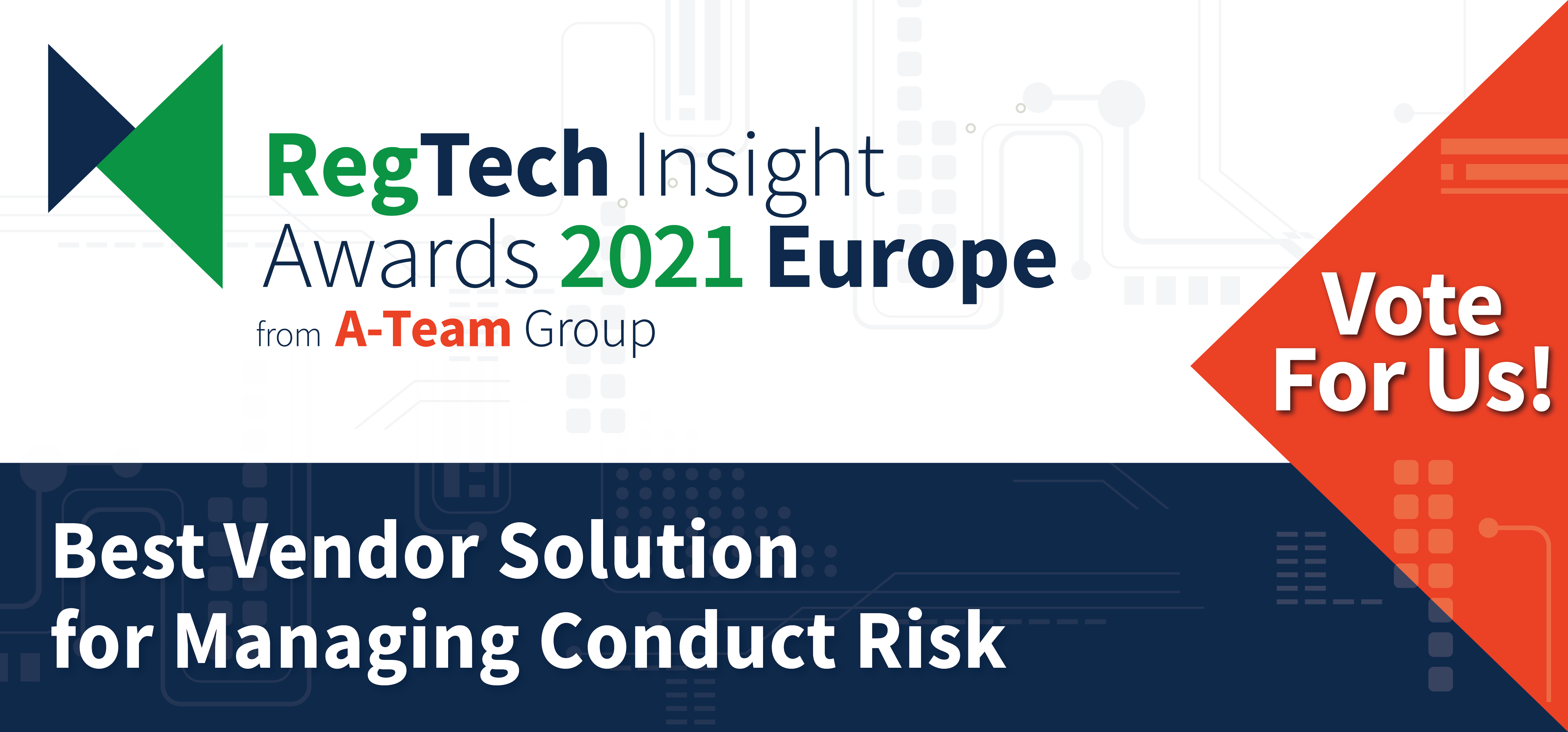 Best Vendor Solution for Managing Operational Risk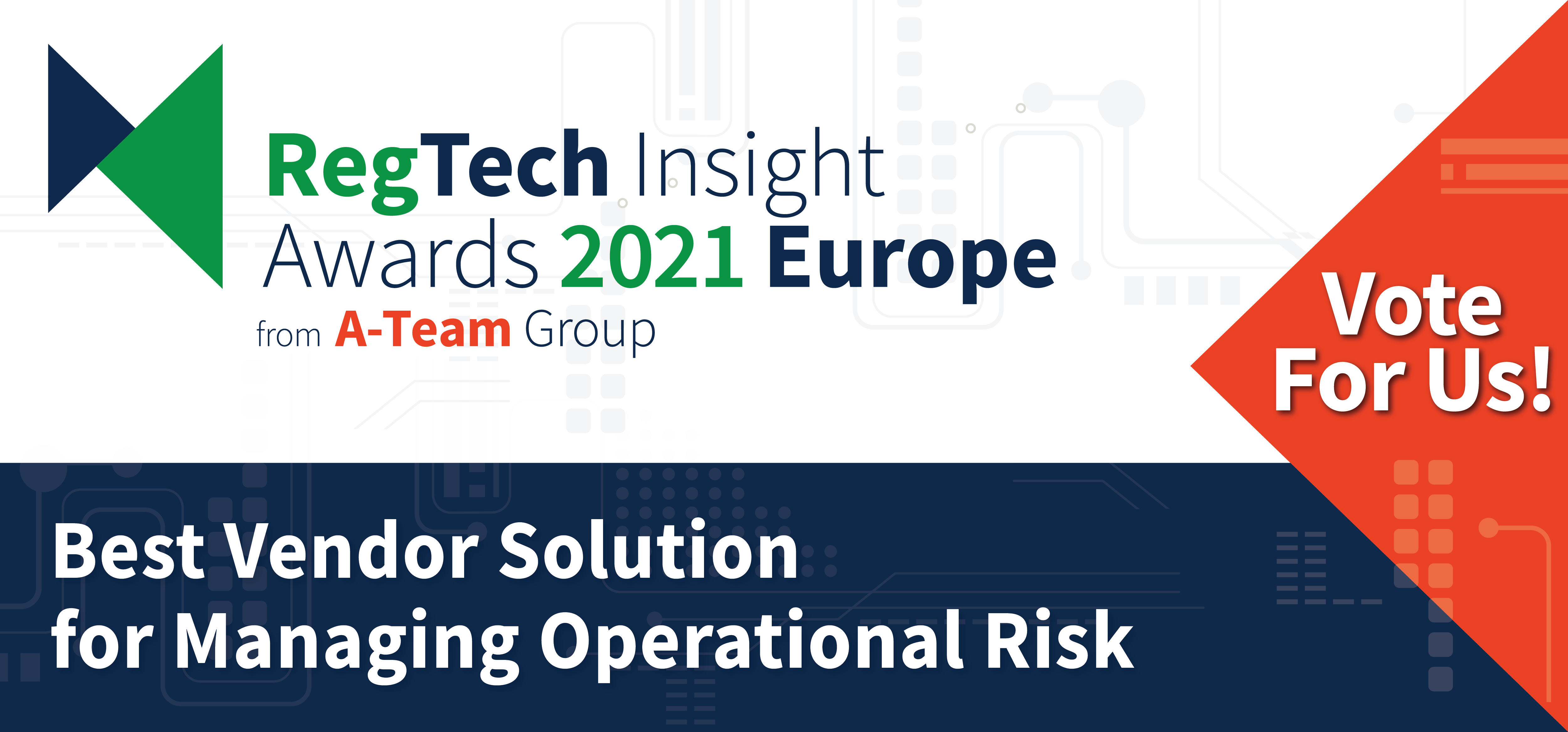 Best Vendor Solution for Securities Financing Transactions Regulation (SFTR)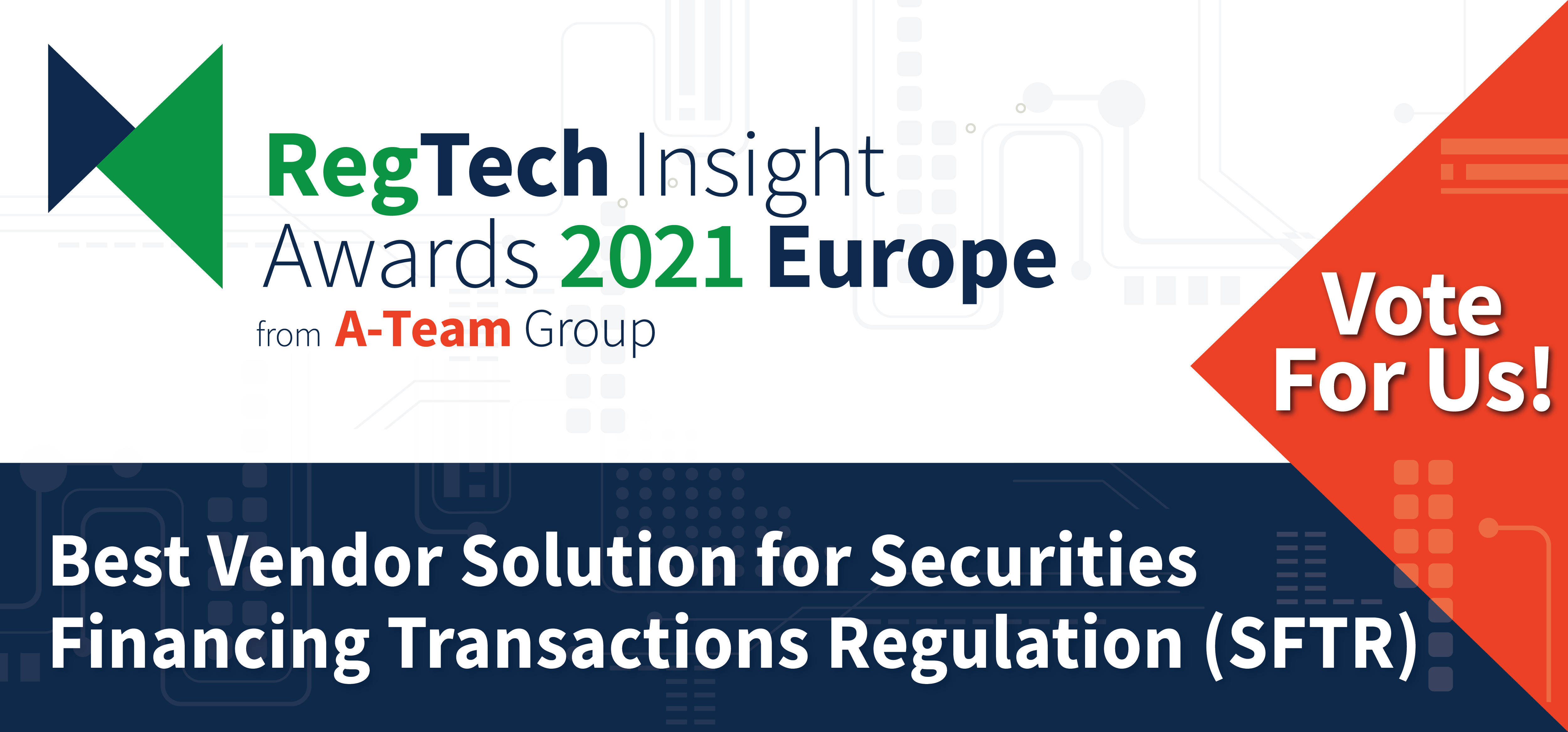 Best Vendor Solution for Tax Compliance