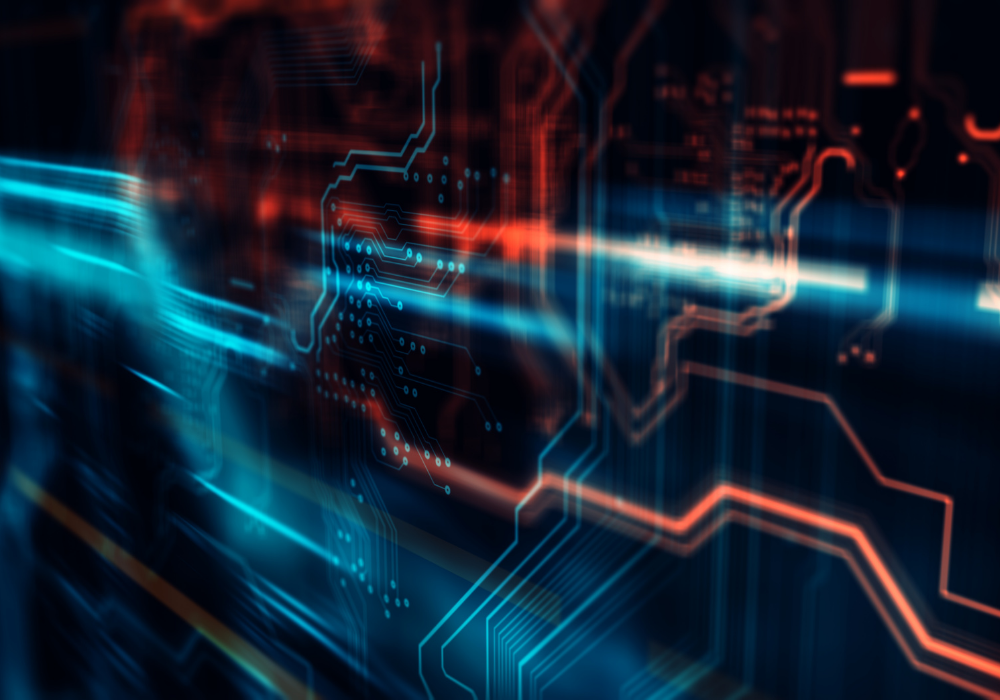 Following a hiatus due to the Covid pandemic, A-Team's TradingTech Summit is back in London this February for the 11th time, and will bring together trading technology professionals from across the industry, to discuss how firms are innovating in today's cloud and digital based environment to create flexible and scalable trading platforms.
A wide range of topics will be covered, including ESG and sustainable trading, differentiation through technology, 'technical intensity', as-a-service delivery and operating models, market data in the cloud, and optimising high performance trading infrastructures. There will also be a full afternoon of sessions devoted to the
emerging market infrastructure landscape for the trading of digital assets
.
The morning sessions will start with fireside chat between Duncan Higgins, Founder of Sustainable Trading, and Irina Sonich Bright, MD, Investment Banking at Credit Suisse, on the evolution of ESG and sustainable trading. The two will explore the evolving ESG landscape and how to take a practical approach to embedding more sustainable trading practices within an organisation.
"ESG is becoming an increasingly significant aspect of the decision-making framework for all financial firms," says Higgins. "It's not just a question of making more sustainable investment choices; true sustainability requires all participants in the investment supply chain, from brokers to technology providers, to address sustainability challenges within their own operations. Holding ourselves to account as an industry goes beyond firms' proprietary ESG strategies and actions, we have an opportunity to lead the way in setting ESG standards, and to demonstrate a collective, industry-wide commitment to a more sustainable financial ecosystem."
Matt Barrett, CEO of Adaptive, will deliver a keynote on the subject of technical intensity', a perspective on how much a firm is in charge of its own digital destiny, and there by able to create differentiated technology while maintaining ownership. This will be immediately followed by a panel session entitled 'Differentiation through Technology', featuring Barrett alongside representatives from BNY Mellon, Redburn, Luxoft and Glue42.
"We'll be discussing how firms in an increasingly digital and innovative world, need to own their technical future to truly differentiate, compete and win," says Barrett. "People are moving from analogue to digital business processes, but many of these are simply encoded in other people's technology, so they're finding themselves in a world where they're trapped by those vendor products, and not able to make the changes that they need to. So we'll be talking about technical intensity, which encourages firms to own the technology they build without having to become a full on development shop, and without outsourcing their innovation to product firms who go on and sell it elsewhere."
Matt Hargreaves, Capital Markets Industry Lead at Luxoft, will deliver a keynote about as-a-Service operating models. Are they the future of capital markets technology? "The capital markets industry is increasingly embracing as-a-Service solutions to the architectural complexity that is suffocating the ability to innovate and keep up with client needs," says Hargreaves. "Capital markets are arguably late to the game compared to other industries, but surely better late than never?"
The next panel session, featuring Citihub, Commerzbank AG and Options Technology, will be on Market Data in the Cloud, a particularly hot topic in light of recent partnership announcements between CME/Google and Nasdaq/AWS. The final panel session of the morning will look at the challenges of optimising trading infrastructures for high performance and agility in fast markets, and the latest trends in connectivity, infrastructure monitoring, co-location and hosting.
After lunch and networking, the afternoon will be dedicated to the subject of digital asset trading, with a keynote on the opportunities and benefits of digital asset markets followed by three panel sessions, the first of which, 'Accessing liquidity in digital assets: Connecting and trading in the emerging exchange landscape', will be moderated by Ian Salmon, Director at Ignite G2M, featuring representatives from Amber Group, State Street Digital, Zodia Markets and Exberry.
"Institutions have moved from sitting on the side lines to getting involved in digital assets," says Salmon. "We've seen traditional exchanges facilitating the change, listing crypto derivatives on mainstream markets, we've seen some of the forerunners start to build crypto desks, and the regulatory infrastructures are starting to be put in place. Now people have to build real world platforms and systems to access the data and trading venues, and to amalgamate existing instruments with digital assets on their books, for risk and valuation purposes. That means they're going to have to look at their whole infrastructure and address the challenges of putting it all together."
The next panel, moderated by Dr. Ruth Wandhöfer, Global FinTech 50 influencer, WiF Powerlist Senior Leader 2020 and Partner at Gauss Ventures, is about new frontiers and new markets in digital asset trading. Wandhöfer will explore the innovation and change that is happening within the institutional markets, with representatives from Nomura and Credit Suisse. The discussion will focus around developments and market offerings in the space, the impact of regulation, standards and interoperability, and the potential and opportunity for blockchain technology.
There will follow a short session on digital asset regulation, in particular the EU's new MiCA Regulation and Pilot Regime, before the final session of the day, featuring Jim Kaye, Americas Regional Director at FIX Trading Community and Mark Makepeace, CEO at Wilshire, who will explore the different characteristics and infrastructures of digital asset markets vs. traditional markets, and the impact on risk and liquidity management.
The event will wrap up with networking drinks and the TradingTech Insight Europe Award Winners Ceremony. Full details of the Summit can be found at https://a-teaminsight.com/events/tradingtech-summit-london/. With UK Covid restrictions expected to be lifted imminently, this is likely to be a capacity event and space is limited, so please register early in order to secure your place.
Subscribe to our newsletter