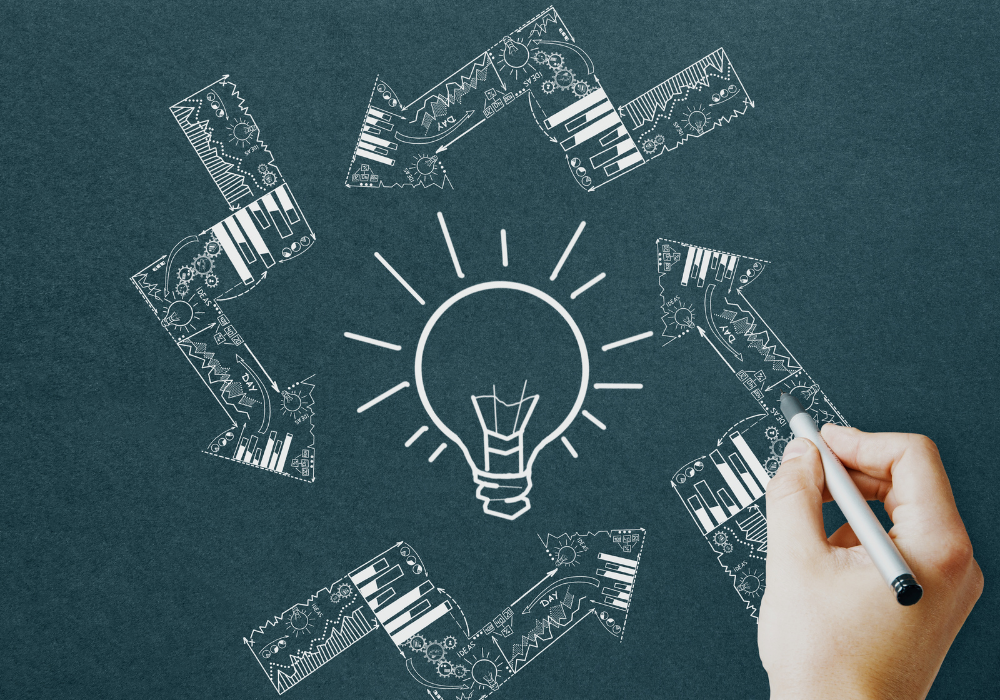 The majority of large data integration projects falter because systems are developed in a bespoke fashion, leaving organisations with critical applications that have been modified and transformed into a hornet's nest of code that they cannot unravel for fear of breaking something.
So, instead of trying to unravel systems, organisations have tended to duplicate processes, leading to more silos and custom solutions, which is an expensive proposition. Similarly, projects that end up as mass data cleansing and manipulation exercises are not sustainable in a world where organisations want insight into their data at speed.
Enterprise knowledge graphs
A possible answer to these problems lies in enterprise knowledge graphs, or EKGs, which provide a unified digital user experience by connecting data or knowledge within an organisation using semantic technology. In an upcoming webinar we will look at the technologies on which EKGs are based, the challenges of deploying them, and the business benefits they can deliver.
Meantime, Jacobus Geluk, CEO of agnos.ai, observes that EKGs can scale beyond the traditional scope of silos while embracing alternative data, edge computing, IoT, decentralisation and increasing regulation.
Kendall Clark, CEO and founder of Stardog, says the company's EKG platform is best used to solve data integration problems where a financial institution, for example, needs to generate new insights using data that is physically distributed across multiple silos including data warehouses, data lakes, and third-party cloud apps.
"At a Tier 1 global bank, Stardog is used to manage operational risk across a huge diversity of data assets that were not able to be queried or searched with existing solutions. It connects 4,000 data assets across 400 different systems related to 60,000 employees," Clark explains. "Complex queries and searches against this 'data fabric' are answered in milliseconds, where previously the answers had to be assembled by hand, which took hours or even days."
Challenges of Knowledge Graph Adoption
So what is preventing wider adoption of EKGs? One of the main limitations of the technology as it stands is the fragmented nature of the market according to Shaun Rolls, global head of the Open Knowledge Graph Lab at the EDM Council. "The other issue is that the different graph technologies are not mature enough to work together in the wider analytics ecosystem," he adds. "Therefore, most graph tools require a large degree of consulting guidance and vendor support to integrate with the organisation's existing data management and analytics platform."
Rolls also refers to limitations around the technology architecture of graphing and the skills of practitioners who support graph databases, ontology management, metadata management, and semantic graph technologies.
While acknowledging that cost is as an inhibitor to adoption, Mike Atkin, director of the Enterprise Knowledge Graph Foundation, suggests the biggest challenge is not technical, but overcoming inertia. In other words, does the organisation understand the technology, is it willing to make a change, and does it appreciate the limitations of conventional technology?
"The technology is pretty mature," Atkin says. "You have to buy some physical infrastructure and make sure the tools work, and then look at the cost of building an inventory, mapping identifiers and linking them to the store. You also need to do process redesign and create APIs and search tools. But mostly, companies need to ask themselves if they have the commitment and patience to do this, or do they just want to reconcile and fix a report and do something on a tactical level that gets them through a current problem."
Industry standards
While the core of the semantic technology stack is mature, Geluk describes EKG as a relatively new phenomenon that requires standards. He notes that agnos.ai is developing the use case tree methodology, allowing for model driven componentisation of the technology and enabling an ecosystem for reuse. He refers to the work of the Enterprise Knowledge Graph Foundation in defining these standards.
Geluk says: "Unconnected data is a serious liability. Data that is hard to access, blend, analyse and use impedes application development, data science, analytics, process automation, and reporting. Requirements led design in silos and a 'one size fits all' approach is what created the federated data problem in the first place and results in more semantically misaligned silos with little possibility for leverage or reuse."
Over the past 12 months, Stardog has focused on the user experience and specifically how users interact with the data the platform is connecting and integrating. It is about to go into beta on a companion tool that uses a similar UX to support democratisation of knowledge graph mapping and modelling. "Solving the last mile of data integration and insight in a hybrid, multi-cloud world is of enormous strategic relevance to organisations looking to make faster, more informed decisions," says Clark.
Roll suggests that further development will come from graph technologies learning to work better together, issues that are being addressed by the EDM Council's Open Knowledge Graph Shared Lab. The EDM Council has created open source industry ontologies, including the Financial Industry Business Ontology (FIBO), which defines the sets of things that are of interest in financial business applications and the ways in which those things can relate to one another.
"The Open Knowledge Graph Shared Lab is designed to establish and grow a global community of consumers, makers of technology, enablers, such as management consultancies and systems integrators, and industry standards bodies to promote enterprise-wide adoption of the technology," explains Mike Meriton, co-founder and chief operating officer at the EDM Council. Other objectives include developing knowledge graphs via a cloud marketplace with sandboxes to test drive use cases; providing training and mentorship on architectures; and developing industry benchmarks.
To find out more about the challenges and opportunities of knowledge graphs, the technologies that support them and their use cases, join our webinar on 16 November. The webinar is sponsored by Datactics and will be joined by a panel of expert practitioners that will discuss these topics as well as the potential of knowledge graphs to take data management to the next level.
Subscribe to our newsletter