RegTech Insight

Knowledge Hub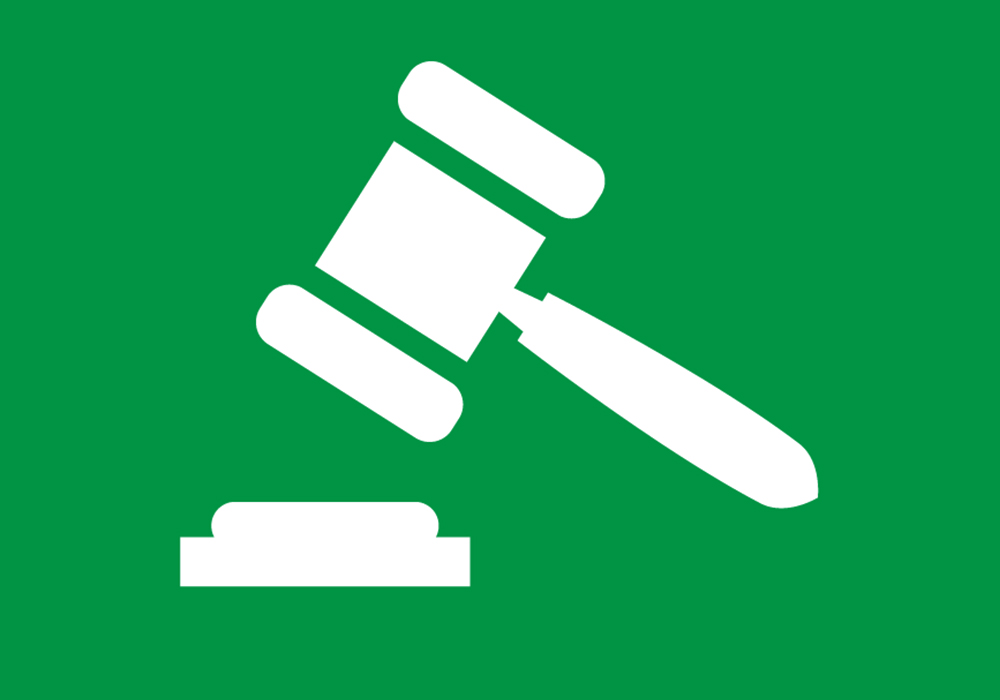 Regulatory Reporting
In a nutshell: Regulatory reporting comprises the submission of raw or formatted data as required by regulators to evaluate and track the financial and operational status of financial institutions and their compliance with required regulatory provisions.
Read on in our Knowledge Hub 'Everything you need to know' section to understand the full details of what regulatory reporting is all about, the key requirements, the different requirements for reporting by regulation, and the technological challenges it represents.
You can also take a look at all the latest content we have related to the topic regulatory reporting. And you can see a listing of key vendors delivering regulatory reporting solutions.
Our Knowledge Hub delivers everything you need to know about the Regulatory Reporting, with a full overview, key resources, and a list of solutions providers.
---
Key resources
Blogs
White papers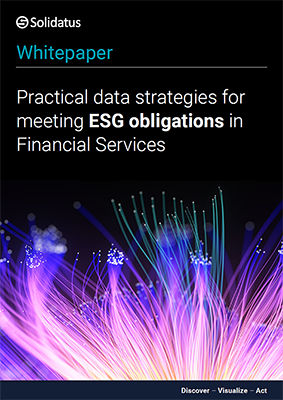 The ESG investing landscape is poised to become more defined, as competing definitions, standards and regulatory initiatives start to converge. The impact of ESG will be felt far and wide across the financial services community, which will face practical challenges in developing and implementing an ESG strategy that is both effective and avoids box-ticking –…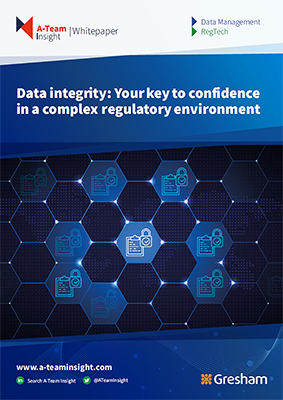 Despite the recent challenges of the Covid pandemic, regulators have made it clear that they will not accept reporting errors, particularly those that are related to data. Enforcement is more stringent, scrutiny is more in-depth, and the pressure is on to ensure – and demonstrate – that the data underpinning your reporting and activities is…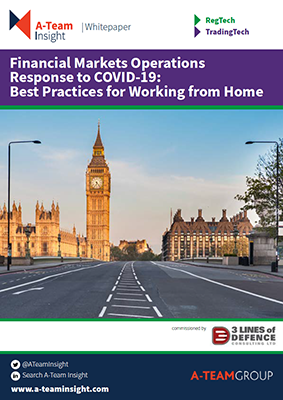 The COVID-19 pandemic is disrupting all walks of life, and carries with it implications for society beyond even the obvious and immediate health impact. Business is being hit across the board, with many corporations sending staff home in an effort to keep them both safe and working. It's clear that firms can't rely on a…
Load more
Webinars
Guides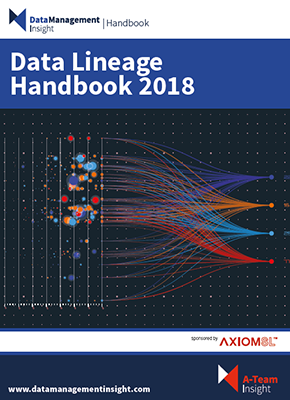 Data lineage has become a critical concern for data managers in capital markets as it is key to both regulatory compliance and business opportunity. The regulatory requirement for data lineage kicked in with BCBS 239 in 2016 and has since been extended to many other regulations that oblige firms to provide transparency and a data…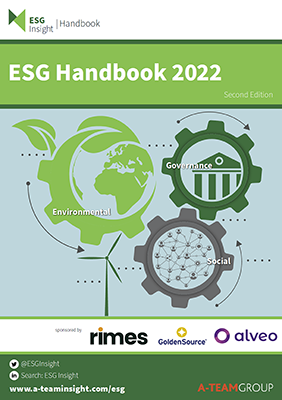 The ESG landscape is changing faster than anyone could have imagined even five years ago. With tens of trillions of dollars expected to have been committed to sustainable assets by the end of the decade, it's never been more important for financial institutions of all sizes to stay abreast of changes in the ESG data…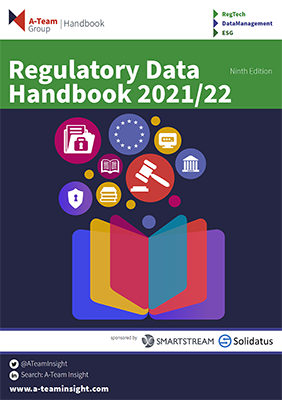 Welcome to the ninth edition of A-Team Group's Regulatory Data Handbook, a publication dedicated to helping you gain a full understanding of regulations related to your organisation from the details of requirements to best practice implementation. This edition of the handbook includes a focus on regulations being rolled out to bring order and standardisation to…
Load more
---
---
Everything you need to know about: Regulatory Reporting
What is Regulatory Reporting?
Regulatory reporting comprises the submission of raw or formatted data as required by regulators to evaluate and track the financial and operational status of financial institutions and their compliance with required regulatory provisions. Due to the complex regulatory environment that has emerged since the 2008 financial crisis and the multiple, evolving regulations applicable to financial institutions, most organisations have implemented automated processes to generate required reports in a timely fashion.
However, differing regulatory requirements across jurisdictions, multiple and occasionally conflicting reporting formats, multiple sources of information, inaccurate and poor quality data, frequently modified reporting templates, and continuously evolving regulations can create significant challenges for financial institutions. These challenges can be addressed through the implementation of effective, efficient and appropriate technology solutions.
Who are the regulators?
In the UK, financial institutions including banks, building societies, investment firms, credit unions and insurers must provide regulatory returns to the Prudential Regulation Authority (PRA).
The Financial Conduct Authority (FCA) regulates the conduct of the retail and wholesale financial markets and the infrastructure that supports those markets. It covers around 58,000 firms, including the proactive regulation of fixed and flexible portfolio firms and the prudential supervision of over 18,000 firms, including asset managers, financial advisers, and mortgage and insurance brokers.
Where firms are dual-regulated, the PRA and FCA work together to ensure regulatory reporting processes are efficient, and share data to ensure that firms are only asked to submit data once. The regulators also share data on firms that are not dual-regulated where necessary, in order to ensure a complete overview of the market.
In addition, some regulatory data for PRA firms is still collected by the FCA. This includes reporting via the FCA's GABRIEL system (an online system for collecting and storing regulatory data from firms), the submission of firms' controllers and close links reports, and the reporting of changes to firms' standing data.
FCA Regulatory Reporting Requirements
Source: FCA
In Europe, regulatory reporting is supervised and managed by the European Banking Authority (EBA). The EBA has mandated two frameworks to achieve harmonised supervisory reporting standards for regulated institutions across the EU: the Common Reporting Framework (COREP) and the Financial Reporting Framework (FINREP), which were both introduced as part of Capital Requirements Directive IV (CRD IV).
As a general rule, COREP covers credit risk, market risk, operational risk, own funds and capital adequacy ratios. Firms including banks, building societies and investment firms are required to report under COREP, while credit institutions applying International Financial Reporting Standards (IFRS) for accounting report under FINREP.
In the US, all financial and regulatory reporting is submitted to the Federal Reserve, with regulatory reporting requirements supervised and managed by the Federal Reserve Board (FRB).
Who needs to know?
All regulated financial institutions including banks, financial advisors, insurance firms, investment firms, mortgage and home finance firms, intermediaries and brokers need to report.
Key job titles include: regulatory reporting manager, head of regulatory reporting, head of compliance, head of regulation, head of regulatory affairs, regulatory change liaison, regulatory response lead, regulatory analyst.
What are the key regulations requiring reporting?
The key regulations creating today's complex reporting regime are those issued after the 2008 financial crisis and aimed at avoiding further disruption on the scale of the crisis. Additional incoming regulations follow similar objectives of ensuring market transparency and investor protection, and could put more pressure on compliance departments. Some of these regulations include:
Markets in Financial Instruments Directive II (MiFID II) and Markets in Financial Instruments Regulation (MiFIR),which took effect on January 3, 2018 and significantly expand the scope of reporting.
European Market Infrastructure Regulation (EMIR), a reporting regime for derivative transactions that took effect in April 2014
Securities Financing Transactions Regulation (SFTR), which is expected to go live in Q1 2020 and coversthree key requirements including transaction reporting, disclosure obligations and collateral reuse obligations.
Dodd-Frank, introduced in the US in 2010 in response to the financial crisis, and requiring the aggregation, analysis and reporting of large volumes of disparate data in order to provide improved oversight of systemic risk.
The US Consolidated Audit Trail (CAT), which is in development and requires broker-dealers and national security exchanges to provide detailed trade information to a central CAT repository.
AnaCredit,a project implemented in September 2018 to create a dataset containing detailed information on individual bank loans and deposits in the Euro area. 
MiFID II
MiFID II is intended to improve transparency for regulators of financial markets. Requirements therefore include pre-trade and post-trade disclosure of order details, as well as transaction reporting that includes identifying reference and post-trade data, and the identification of waivers for large orders, illiquid instruments, short selling and commodity derivatives. The Legal Entity Identifier (LEI) replaces BIC or internal codes in reporting.
Pre-trade transparency: MiFID II extends pre-trade transparency obligations to organised trading facilities (OTFs), regulated markets and multilateral trading facilities (MTFs). They permit 'carve outs' to allow for deferral of pre-trade data. Authorities may waive obligations to publicise pre-trade information for block trades, actionable indications of interest large enough?to expose liquidity providers to undue risk, derivatives not subject to trading obligations, and other instruments without a liquid market.
Post-trade transparency obligations are also extended to make price, volume and time of transactions available to all trading venues, although block trade information disclosure may be deferred by authorities.
MiFID II requires qualifying firms to report order data to Approved Publication Arrangements (APAs), which publish consolidated order data on a commercial basis.Firms are also required to report trade information – price, volume and time of execution – for all transactions they conduct to their chosen APAs in near real time. Finally, firms are required to file more detailed post-trade transaction reports to Approved Reporting Mechanisms, such as those operated by Euroclear, TRAX, London Stock Exchange/Unavista, Getco Europe, Abide Financial and Bloomberg.
Transaction and trade reporting: MiFID II expands on the EU-wide harmonised transaction reporting regime introduced by MiFID adding requirements including identification of waivers for large orders, illiquid instruments, short selling and commodity derivatives. While MiFID reporting applied to trading?on regulated markets, MiFID II reporting includes any instruments traded on any venue throughout the EU,?as well as underlying instruments that are traded. This includes over-the-counter (OTC) transactions of these instruments, as well as any index or basket of instruments that contains any single instrument traded on any EU venue. An exemption is introduced for investment managers transmitting orders to brokers for execution, under the condition that the transmission includes details of the trade, clients involved and designation of any short sales. Firms will have to report either directly to regulators or through ARMs.
The fields and information required as part of MiFID II reporting also increase significantly, reaching at least 81 in number, up from 23 under MiFID. Additional fields include algorithm identification codes, natural person identifiers and trader identification codes. Foreign exchange, interest rates and commodity derivatives are also added to the instruments covered by the directive.
MIFIR
While MiFID II focuses on market infrastructure, MiFIR builds out transaction reporting requirements by setting out a number of new reporting obligations, and complements the directive's commitment to trading data transparency. Under MiFIR, instruments that must be reported include all derivatives admitted to regulated markets, including currently exempt commodity, foreign exchange and interest rate derivatives, all instruments on multilateral trading facilities (MTFs) and organised trading facilities (OTFs), and all instruments that could change the value of instruments trading on any of these venues.
The regulation adds a number of fields to transaction reports, including fields designed to help spot short-selling traders, and trader and algorithm fields designed to identify the individual or program executing a transaction.
A decision on a standard reporting format for MiFIR has been made, with a publication from the European Securities and Markets Authority (ESMA) stipulating that transactions must be reported using the ISO 20022 formatting standard. Firms will need to accommodate this standard, which will be used to submit data from all stages of order execution to relevant regulatory authorities.
From a trader's perspective, MiFIR has extensive implications for disclosure practices. Relevant data to include in a report might involve the bid and offer prices and the extent to which the parties invested in the trade, the volume and time of the trade execution, and any noted systemic issues.
Like MiFID II, MiFIR mandates data transparency. Most of its transparency requirements are around post-trade data processes, but it does cover some pre-trade transparency requirements, such as equal access to trading opportunities data. The regulation's post-trade transparency requirements call for alterations to the trading environment as data such as prices, quotes, execution times and volumes must be published publically. The extension of transaction reporting to additional asset classes means firms must submit more information to regulatory authorities.
EMIR
European Market Infrastructure Regulation (EMIR) is an EU regulation aimed at improving the transparency of over-the- counter (OTC) derivatives markets and reducing the risks associated with these markets. EMIR came into effect on August 16, 2012, with a reporting deadline of February 12, 2014. In August 2014, the regulation introduced a requirement for financial counterparties and non- financial counterparties to provide daily reports on mark-to- market valuations of positions and on collateral value.
Under EMIR, both counterparties to a trade must ensure that data related to a concluded trade, as well as counterparty data related to the entities involved in the trade, is reported to a trade repository. Both OTC and exchange-traded derivatives must be reported, as well as lifecycle events such as give-ups and terminations. Firms have until the working day following the trade to meet reporting requirements, which presents challenges in ensuring the quality and accuracy of counterparty data, and its timely delivery.
Other reporting issues include the need for firms to conduct an analysis of all their counterparties so that they can fulfil the regulation's classification requirements. This raises data management concerns as firms should aim to maintain an accurate list of counterparties so that they can check their status and track any organisations that are exempt from regulation.
EMIR mandates the use of the Legal Entity Identifier (LEI) and the Unique Trade Identifier (UTI), which is common to both parties to a trade, for reporting to a trade repository. The combination of these identifiers in a complex reporting system can be difficult to manage.
Overall, EMIR reporting includes more than 80 fields with data divided between two tables, one containing data about the trading entity and the other listing common information, such as contract details. This data must be reported on both sides of the trade.
In January 2017, EMIR 1.5 was adopted by the European Commission. Banks and buy-side firms within the scope of EMIR are required to comply with the 1.5 updates from November 2017. A key change is an extension of the EMIR trade reporting template so that it aligns with Markets in Financial Instruments Directive II (MiFID II) reporting templates. This means EMIR 1.5 will cover OTC derivatives trading across all asset classes. In particular, market participants will be required to report complex derivatives contracts composed of a combination of several other derivatives contracts. EMIR 1.5 also brings OTC derivatives contracts derived from credit instruments into scope.
SFTR
Securities Financing Transactions Regulation (SFTR) is an EU regulation and part of a drive by the EU to increase transparency of activities that are broadly categorised as shadow banking. The regulation is designed to highlight transactions that could pose a significant level of systemic risk and specifically sets out requirements to improve market transparency of securities financing transactions (SFTs).
To achieve improved transparency, SFTR requires all SFTs and associated collateral to be reported to an EU approved trade repository, making the transactions visible to relevant EU regulators.
From a technical standpoint, similar to EMIR, SFTR includes two-sided reporting. This affects both financial and non-financial institutions engaging in SFTs and requires them to report details of their transactions. This requirement will be phased-in according to the following timeline:
Phase 1 – Investment firms and credit institutions (Day 1)
Phase 2 – CCPs and CSDs (After 3 months)
Phase 3 – Insurance, pension funds, AIFs and UCITS (After 6 months
Phase 4 – NFCs (After 9 months)
The European Securities and Markets Authority (ESMA) presented the first SFTR reporting technical standard (RTS) to the European Commission on March 31, 2017. However, this was not adopted within the required three months. According to the latest news from the European Commission (as of July 2018), the Level 2 SFTR RTS will be adopted by Q1 2019, making Q1 2020 the go-live date.
Key elements of SFTR from a regulatory reporting perspective include:
Disclosure of information: UCITS must specify the SFTs which funds are permitted to use, including a clear statement of which of those are being used.
Collateral reuse:The counterparties involved in SFTR have the right to reuse financial instruments received as collateral as long as certain conditions are satisfied.
Transaction reporting: The regulation is structurally identical to EMIR on the reporting side. Both regulations require counterparties to report the details of any lifecycle event on a T+1 basis timely fashion. Counterparties to an SFT will be required to keep record of the transactions that have concluded, been modified or terminated for at least five years following the termination of the trade, as is currently required under EMIR. Trade repositories will apply a two-way key (LEI and UTI) regardless of whether or not both counterparties to each SFTR contract have reported to the given trade repository.
Extraterritoriality: SFTR represents the first ever introduction of an extraterritoriality reporting requirement in the EU, meaning that the regulation covers SFTs conducted by any firm established in the EU, regardless of the location of the individual branch.
Dodd-Frank
In the US, the Dodd-Frank regulation that was introduced in 2010 in an attempt to prevent the recurrence of events that triggered the 2008 financial crisis. The regulation primarily covers the swaps market, which was previously unregulated, and is designed to promote the financial stability of the US by improving accountability and transparency in the financial system, monitoring companies deemed 'too big to fail', and protecting taxpayers and consumers from abusive financial services practices.
Dodd-Frank includes a large number of rules implemented by the US Securities and Exchange Commission (SEC), along with additional reforms designed to strengthen the nation's financial infrastructure, improve transparency and reduce risk. The introduction of such widespread reform raised significant data management challenges for many financial institutions. One major challenge is the requirement to aggregate, analyse and report on large volumes of disparate data. The aim of the analysis is to provide better oversight of systemic risk, but with it comes the need to develop data architecture that supports stress testing scenarios designed to promote effective risk management and timely and accurate reporting.
To support implementation, Dodd-Frank includes guidelines on managing and analysing data from a variety of sources, as well as guidelines on reporting formats. It also introduces a focus on data standardisation across financial markets that is manifested by the inclusion of the Legal Entity Identifier (LEI), a global standard for unique entity identification that is required by Dodd-Frank not only for reporting, but also as the basis for systemic risk oversight and improved transparency.
In May 2018, US Congress implemented the first major rollback of the regulation, voting 258-159 to free thousands of small and medium-sized banks (with less than $250bn in assets) from the strictest reporting requirements and leaving fewer than 10 banks subject to full Federal oversight.
SEC CAT
The US consolidated audit trail (CAT) results from the SEC's July 2012 adoption of Rule 613 of Regulation National Market System (NMS). The rule requires self-regulatory organisations (SROs) to jointly submit a plan – the NMS plan – to create, implement and maintain a CAT. The rule mandates that the NMS plan should require national securities exchanges and the Financial Industry Regulatory Authority (FINRA) to provide detailed information to a central repository – the CAT – covering each quote and order in an NMS security, and each reportable event with respect to each quote and order, such as origination, modification, cancellation, routing and execution.
There are data management implications resulting from creation of the CAT, including the requirements for broker-dealers and national securities exchanges to report data to the repository by 8 am Eastern Time the following trading day for analysis by regulators. SROs and their members must also synchronise clocks used to record the date and time of reportable events, and timestamp the events.
The rule allows the SROs to determine the specifics of how market participants report data to the repository and to select a plan processor to create and operate the CAT. The SEC posted a request for proposal (RFP) for the CAT in February 2013. In January 2017, the SROs selected Thesys Technologies to build the CAT, despite expectations that FINRA, operator of the predecessor to the CAT, the Order Audit Trail System (OATS), would win the bid. Under the SRO CAT Plan, the first phase of reporting to the CAT—covering SROs—was required to begin on November 15, 2017. The second phase of reporting to the CAT—covering industry members (other than small industry members)—was required to begin on November 15, 2018, and the third phase of reporting—covering small industry members—on November 15, 2019.  In Q3 2017, the SROs requested that the SEC grant exemptive relief to delay the first phase by a year and other deadlines by a year or more. This relief was not granted, and conversations between the SROs, Thesys and the SEC are ongoing. A new Masterplan was submitted to the SEC in May 2018 that called for the first phase (SRO reporting) to commence on November 15, 2018; the second phase (large broker-dealer reporting) on November 15, 2019; and all phases of small broker-dealer reporting to be complete by November 15, 2022. This plan is currently (as of October 2018) under review.
AnaCredit
AnaCredit (analytical credit datasets) is a project to set up a dataset containing detailed information on individual bank loans and deposits in the Euro area, harmonised across all EU Member States. The project was initiated in 2011, early adoption was launched in December 2017 and full data collection and complete reporting started on September 30, 2018.
The scope of the data collection covers data on credits extended or serviced by EU credit institutions that are not branches of other credit institutions; foreign branches of EU credit institutions, including non-euro area branches; and foreign branches that are located in the euro area but are part of a credit institution resident outside the euro area. In the first stage, only credit data related to loans of a minimum EUR25,000 and extended to legal entities that are not natural person have to be reported. Loans to private households are not covered, although further phases of the AnaCredit project could be introduced at a later date.
The regulation requires over 100 data points to be reported for each exposure, including 94 data "attributes" and seven unique identifiers used several times across the various templates requested. The European Central Bank expects the information provided to be "granular, exact and detailed." The required information includes data related to the counterparty (such as LEI code, address, balance sheet total); data related to the instrument (type, currency, status, interest rate type, payment frequency); data related to the collateral (type of protection, location, value); and accounting data (such as accumulated impaired amount, source of encumbrance, etc.).
What data management challenges does regulatory reporting present?
Regulatory reporting is a significant data management challenge for most financial institutions, although it can be eased by taking a harmonised approach that, where possible, manages data once to meet the reporting requirements of two or more regulations. Some of the immediate challenges of regulatory reporting include:
Data integrity – reporting must meet required standards of accuracy, timeliness, and completeness over sustained periods, requiring firms to establish data integrity and quality assurance programmes.
Data consistency – firms must ensure data consistency, and standardisation where possible, by establishing policies for the creation and mitigation of standard data and account definitions.
Data validation – data from many sources in multiple formats must be cleansed and validated to eliminate inconsistencies and create a single repository of contextually correct data.
Data governance – to ensure data quality and accessibility throughout the data lifecycle, and particularly for regulatory reporting and audit purposes, data governance must be implemented and integrated to support compliance processes and reporting requirements.
Data reporting – generating timely and accurate reports that are submitted to regulators in the correct formats and within the correct timeframes.
Outlook
Many firms still rely on ad hoc data sources and Excel spreadsheets to meet the increasingly granular requirements of regulatory reporting. With so much at stake in terms of non-compliance, it is imperative that financial institutions move towards automated solutions that eliminate manual errors, cleanse and validate data, raise exceptions, integrate required data and deliver accurate and timely regulatory reports.
With these basics in place, financial institutions will increasingly consider how to reduce the costs of regulatory reporting, perhaps by outsourcing elements of the process, taking a harmonised approach to multiple regulations, or implementing new technologies such as machine learning.
While firms seek to ease the burden and cost of compliance, regulators are also looking at ways to improve reporting and make it more meaningful from a regulatory perspective. In the UK, by way of example, regulators have tested whether compliance with UKrules could be entirely automated. While there are significant hurdles to overcome before automated regulation becomes a reality – regulations must be machine-readable, a standard interpretation must be agreed by all stakeholders, and the regulator must approve a final version – the FCA is pressing ahead with plans to use technology to make it easier for firms to meet their regulatory reporting requirements. Following a consultation in 2018, the regulator concluded that the use of digital regulatory reporting could have benefits, and plans to publish a technical paper on the topic in early 2019.
Elsewhere, the Financial Stability Board (FSB) and International Organisation of Securities Commissions (IOSCO) are working together to increase standardisation across different jurisdictions and chart a journey towards regulatory consistency on a global basis. This is particularly true in OTC derivatives, where data standards including the Unique Transaction Identifier (UTI) and Unique Product Identifier (UPI) are emerging and will ultimately be implemented in the US as Dodd Frank 2.0. Developments along these lines demonstrate that the importance of standards and consistent implementation is now recognised as being critical to the transparency and visibility that regulators seek. It also allows them to use technologies such as artificial intelligence (AI) to mine data, improve efficiency and look more broadly at how best to enforce rules.
Vendor solutions

Wolters Kluwer
OneSumX suite of integrated regulatory compliance solutions including reporting
---
1View Solutions – Our proven software allows companies with complex multi-siloed infrastructures to practically and very efficiently consolidate all their business data and events. Enabling them to truly deliver regulation requirements and begin to compete with the newer, internet designed companies with fully integrated operations.
---
Acin Limited – Acin provides industry standard Risk & Controls libraries to manage operational risk across financial services firms.
---
Alyne – At Alyne, we pride ourselves on excellence and expertise – being the Mission Control that confidently guides the organisations that we work with. Alyne's RegTech solution provides organisations with extensive capabilities in managing their cyber, governance, risk management and compliance processes through a software as a service platform. The Alyne software covers a number of regulations, such as: Abgabenordnung / German Tax Code, Australian Privacy Principles, ASD Protect Essential Eight, BAIT, BDSG, BDSG 2017, BSI Grundschutz, COBIT 4.1, COBIT 5, COSO, EU Directive 95/46/EC, Fed Guidelines IS, FIN-FSA OpRisk, Finnish Personal Data Act, GOBS, HGB, ISO 22301:2012, ISO 31000:2009, ISO/IEC 27001:2005, ISO/IEC 27001:2013, MaRisk BA (10/2012), MaRisk BA (09/2017), MAS TRMG, NIST Cyber Security 2014, NIST Cyber Security 2018, OWASP TOP 10 2013, PCI DSS v3.1, PCI DSS v3.2, PSD2 Security Measures for Operational and Security Risk, SGB, TKG, UK Cyber Essentials, UK FCA Financial Crime: A Guide for Firms, UK Privacy Act 1998.
---
Appway – Appway builds software for today and innovates for the technology of the future. With over 15 years of industry experience, Appway guides the leading financial institutions, both big and small, as they build sustainable and scalable solutions that quickly adapt to changing conditions. Headquartered in Switzerland with offices around the globe, Appway's award-winning software suite serves over 420,000 users worldwide. More than 225 institutions rely on Appway to improve internal efficiencies, engage customers across all channels, and keep ahead of regulations.
---
AQMetrics – AQMetrics enables simple, reliable and cost effective risk management and regulatory compliance through the use of technology. Our cloud platform uses smart technology to integrate risk and regulatory solutions, allowing our clients stay compliant with existing and emerging regulations. We are focused on delivering trusted solutions to leading asset managers, investment managers, fund administrators globally.
---
Aqubix Ltd – Aqubix delivers software solutions that focus on automating the operational challenge of regulatory processes. KYC Portal is the most complete end-to-end due diligence tool on the market helping clients in streamlining the entire business process of due diligence, KYC, on-boarding, on-going, AML and operations.
---
AutoRek – automated data management and reconciliation processes, financial and operational control frameworks, single repository and workflows
---
AxiomSL – ControllerView platform delivering data lineage, risk aggregation, workflow automation, validation and audit, and supporting disclosure in multiple formats
---
Bloomberg LP – To succeed today, financial institutions must respond to challenges that are not addressed by traditional approaches. They require world-class solutions that integrate people, processes, information and technology for the front office, middle office and operations. Bloomberg partners with these institutions to protect and capitalize on data, manage risk, deliver transparency and control costs. Through enterprise-level expertise and three decades of deep industry experience, Bloomberg creates real value through the use of innovative technology that turns data into a strategic asset.
---
Bureau van Dijk, a Moody's Analytics Company – We capture and treat private company information for better decision making and increased efficiency. Our central product, Orbis, has information on around 300 million companies across the globe. We can help organizations in a range of compliance functions as we have vast corporate ownership data, helping firms comply with regulations when it comes to AML, sanctions and KYC/due diligence checks.
---
Capco– a technology consultancy offering regulatory reporting processes for equities, options, fixed income and futures
---
Cappitech Regulation – Cappitech is a leading provider of regulation technology for the financial services industry. Through CapptivateTM, Cappitech's regulatory service platform, customers can easily automate submission and analyse their daily trades to comply with international financial transaction reporting obligations. This cross-regulation platform uses state-of-the-art technology to provide a unified experience for all regulatory reporting along with an industry leading analytics dashboard to process and audit review compliance reports. Trusted by leading financial institutions, Cappitech provides superior service and personalised guidance using its vast operational regulatory expertise. Led by a team of experienced FinTech professionals with a proven track record, Cappitech has been named a RegTech 100 company – one of the world's most innovative RegTech companies – by FinTech Global, a data and research firm.
---
Catena Technologies – Catena Technologies is a RegTech company that specializes in regulatory derivatives trade reporting. Its award-winning TRACE Reporting platform helps customers manage trade reporting requirements across multiple asset classses and regulatory jurisdictions, including MiFID II, EMIR, CFTC, HKMA, ASIC, and MAS.
---
Citihub Consulting – Citihub Consulting is a global, independent IT advisory firm with deep domain expertise across every layer of the technology stack – from business applications and data platforms down to core infrastructure. Our consultants have decades of experience helping clients promote best practices in every IT discipline. From IT strategy, architecture and solution development, through to cost optimisation, risk assessment and implementation – our trusted experts deliver the right results for your business. Our long regulatory heritage spans both technology and business sponsored engagements covering Dodd-Frank; GDPR and the execution and delivery of multiple MiFID II workstreams. These covered everything from trade and transaction reporting; clock synchronisation; algorithmic trading; cost & charges and research unbundling. We have a relentless commitment to quality execution, integrity and client success. Our commitment to delivering the right results for our clients has never changed, even as the business has continued to grow over two decades.
---
Compliance Solutions Strategies – Providing the following RegTech solutions: AIFMD, CPO-PQR, EMIR, Form ADV, Form PF, GDPR/Cybersecurity, MiFID II, Position Limit & Substantial Shareholding Disclosures, Post Trade Compliance, PRIIPs, Rule 38a-1 & Rule 206 (4)-7, SEC/Reporting Modernization/LRMP, SFTR, Solvency II, VAG, GroMiKV, CRR & Solva.
---
Confluence – As a proven leader for over 20 years in data aggregation, management and reporting, Confluence offers solutions to the global fund industry to support asset managers and their administrators with performance, regulatory reporting, and investor communications. By taking disparate data sources from providers such as custodians, index providers and accounting systems, then centralizing and aggregating the data, output in various information formats is available to both internal and external consumers including portfolio managers, boards of directors, regulatory agencies, and investors.
---
Corvil – end-to-end transaction reporting based on the Corvil Streaming Analytics Platform
---
CuneSoft – a regulatory software suite based around machine learning powered regulatory automation.
---
Custodia Technology – A truly global 360° life cycle solution and support provider for voice + data capture and aligned communication compliance technologies, Custodia services highly regulated global market participants managing emerging communications and collaboration technologies within ever changing compliance landscapes. While compliance requirements expose trading organisations to regulatory burdens and barriers preventing the adoption of emerging modalities of communications and collaboration technology, Custodia enables organisations to provide their regulated users with cutting edge communications and collaboration tech while meeting compliance regulations head on and gaining a clear competitive advantage in the market.
---
Dash Regulatory Technologies, LLC – Dash Regulatory Technologies delivers the gold standard solution for US regulatory capital compliance. Our highly experienced group of industry experts deliver an elegant, precise, enterprise-wide solution to manage risk with innovative software solutions.
---
DataAxxis, LLC – We were founded under the principle of resolving BCBS 239 risk data aggregation. Our solution addresses components of MAR, EMIR, MIFID, Solvency 2. We transform legacy data to a semantics data model thereby allowing data to be aggregated across, corporate silos, and spreadsheets. EDM Council member.
---
Datactics – Datactics specialises in data quality and matching software for firms operating in the financial sector to help comply with data-driven regulations including BCBS239, FATCA, MiFID II and FSCS. The company provides user-friendly tools with hundreds of built-in data rules to help financial institutions get their data in order and quickly respond to new standards. Solutions provide intelligence into the underlying quality of data as well as helping reduce the complexity and cost of onboarding entities into a Legal Entity Master through high-performance fuzzy-matching technology and connectivity to external data sources such as Dun & Bradstreet, Companies House, Bloomberg, Thomson Reuters etc.
---
Deloitte – Deloitte Solutionstransaction reporting including data collection, validation, dissemination and review of feedback from trade repositories
---
DoubleEdge Professional Services Ltd – DoubleEdge have partnered with Insightful Technology to assist in bringing their Compliance Monitoring, Surveillance and Analytics SaaS platform, Soteria, to market. As you may be aware, Soteria has been shortlisted for 11 categories at this year's RegTech Insight Awards.
---
DTCC – a global trade repository holding information on OTC derivatives transactions and enabling transparent transaction reporting
---
eFIRDS by Nordic Trustee – eFIRDS helps you secure you have an updated central database with the latest static data from ESMA, FCA and GLEIF. The scrubbed and mapped data will help you check, verify and complete your regulatory compliance reporting on a daily basis.
By using the eFIRDS API customers can retreive vast amounts of data in an automated and efficient fashion. The efirds.eu website look-up tool can be a standalone service or compliment to the API to help the customer adhoc look-up any instrument or issuer of interest.
---
e·Opt Solutions – Commodity Market (Energy) Regulatory Reporting under EMIR and REMIT.
---
emagine – providing the following RegTech Solutions: Time-as-a-Service (global traceable NTP/PTP solution with full Reporting and monitoring)
Monitoring-as-a-Service (systems, networks, applications).
---
Equiniti KYC Solutions – Equiniti KYC Solutions, formerly known as KYCNet, was founded in Amsterdam in 2008, pioneering the development of a 'KYC-as-a-Service' model, and has worked exclusively in the KYC sector since 2008, providing complete KYC Due Diligence analysis. The company was acquired in March 2016 by Equiniti Group, a UK-based and stock-listed company, but maintains its head office in Amsterdam. Building on 10 years of established KYC experience, EQ KYC offers both an end-to-end process i.e. KYC-as-a-Service, as well as the ability to purchase a self-service offering i.e. the in-house developed KYC software, built by KYC practitioners. KYC is a key risk for FIs and it is crucial that organizations can demonstrate to regulators that they have robust and effective KYC processes and systems in place. Flexibility is one of our assets, enabling firms to play to their strengths and create a bespoke service to suit their business needs. We offer a flexible delivery model, and can provide software in the cloud, on premise, or alternatively clients can access KYC-as-a-Service, where they can benefit from our KYC Centre of Excellence i.e. a team of KYC experts, who speak more than 30 languages. KYC is complex and costly for the smaller institutions, which have recently come under the scrutiny of financial regulators. We have recognized and understood their need for a KYC solution which is cost effective, easily adaptable but still highly compliant – hence, we will soon cater to this type of prospects with our KYCnet-in-a-box. This pre-configured end-to-end core backbone that can evolve easily upon request will give smaller institutions something that can have up and running within a couple of weeks.
---
Eurobase International Group (Eurobase) – Eurobase is a privately held, diversified business solutions group headquartered in the United Kingdom. Eurobase has, for the past 30 years, developed and produced market-leading solutions for the banking and reinsurance industries globally, including on-line customer portals, front office treasury management & sales desk solutions incorporating regulatory reporting. Our customer trading solutions offer full best execution monitoring combined with regulatory reporting for MiFIR, EMIR and SFTR. They enable our clients to meet all client segmentation and engagements with full audit trails and trade reconstruction in a single, compact application.
---
FactSet – automated regulatory reporting including enterprise-wide data management and robotic search
---
FE – FE is a leading provider of data, ratings and investment research, to the 4 Investment Management industry. We use our expertise to help our clients unlock the potential in their data, and connect and communicate more effectively with their customers, whilst ensuring regulatory compliance and transparency. This in turn helps the industry make better informed and superior investment decisions. Founded in 1996, FE is a private company with a strong presence in the UK, Europe, and the Asia Pacific.
---
Fenergo – a leading provider of Client Lifecycle Management, AML/KYC Compliance and Client Data Management solutions for investment, corporate, commercial and private banks.
---
Finastra – Capital markets organizations are drowning in regulation. SA-CCR, FRTB, MiFID II, SFTR and the EMIR Review demand an enterprise-wide view of risk. Yet legacy and siloed systems are largely unable to create the perspective needed.
Firms that can aggregate and connect essential risk data enjoy benefits that extend far beyond compliance:
Insights that improve competitiveness
Optimized balance sheets that reflect the latest capital, liquidity and funding requirements
Resilience to market volatility and further regulatory change
Fusion Risk helps capital markets organizations to:
Improve regulatory compliance and reporting
Manipulate complex data to achieve strong analytics quickly
Deliver real-time incremental risk measures
---
Fonetic – Fonetic was founded with one goal in mind: to create value by helping machines better understand humans. We have pioneered the use of audio data and voice analytics for the financial services community. With years of experience in voice and e-comms analysis, machine learning and natural language processing, we offer the most accurate trading floor surveillance solution on the market today.
---
FundApps – Financial compliance is a demanding and exacting task. Our clients typically invest tens, or hundreds of billions of dollars into equities traded in dozens of jurisdictions, and the complexities in maintaining compliance in so many countries are enormous. Previously, the fund industry has had two choices to deal with a shifting sea of regulation: buy a large, expensive and archaic software package… or build a large, expensive and unreliable software package in-house. FundApps offers a third choice with its unique compliance service and provides both technology and content. Our services have been designed based on the input provided by the real compliance experts – the FundApps user community. Combining software and up-to-date regulatory content, provided by aosphere (an affiliate of Allen & Overy), our services address the key challenges of position limits and shareholding disclosure monitoring, enabling clients to build and sustain a robust compliance infrastructure and a culture of oversight and transparency. It also significantly addresses the risks of non-compliance, which attracts ever stricter penalties. One of the biggest problems that compliance teams at large financial institutions face is keeping track of regulatory updates around the world. By supporting over 90 jurisdictions with our compliance services, we're extremely attractive to clients with an international approach to investment, as well as those with offices in multiple countries. The global fund industry currently manages about $74 trillion, so the target market is enormous. In 2013 KPMG estimated that the Investment Management industry spends 7% of its total costs on "compliance related technology, staff and strategy", and that number has certainly grown in the past four years. This shows that firms do not only spend a significant amount of money on compliance technology, there is also enormous appetite for services that increase efficiency, save time and lower costs, such as FundApps.
---
Funds-Axis Limited – Funds-Axis is a RegTECH company, with a unique combination of regulatory expertise and best-of-breed technology. Our focus is on the challenges facing global investment managers as regards investment compliance, risk and regulatory reporting. We help you to meet your regulatory obligations at a lower cost, lower risk and in a shorter time-frame compared to our competitors or if you develop an in-house solution. Our clients are leading global asset managers, fund administrators, management companies and depositary banks.
---
Global Risk Management Advisors – Global Risk Management Advisors (GRMA) is a leading FinTech and advisory firm. We provide curated data and reporting for risk, investment holdings, and performance as a complete and cost-effective managed service. In addition, by leveraging our extensive practitioner experience, we can provide value-added advisory services to our clients. GRMA's principals have over 25 years of senior-level investment risk management experience at major global financial institutions, asset management firms and in the government. Our data and Reporting offering is intended to solve for the complex investment and risk management portion of much of the regulatory reporting that fund managers must to today.
---
GoldenSource Corporation – GoldenSource EDM is optimized for the next wave of business, operations and IT needs, addressing the evolving demands of multi-regulatory compliance and reporting, harmonized data across the organization, and productivity gains through automation and IT rationalization.
---
Gresham Technologies – Gresham is a leading software and services company that specialises in providing real-time data integrity and control solutions. Gresham's award-winning Clareti software platform has been designed to provide financial institutions with complete certainty in their data processing. Clareti is a highly flexible and fully scalable platform for ensuring the integrity of data across an enterprise. It is designed to address today's most challenging financial control, risk management, data governance and regulatory compliance problems. Listed on the main market of the London Stock Exchange (GHT.L) and headquartered in the City of London, its customers include some of the world's largest financial institutions, all of whom are served locally from offices located in Europe, North America and Asia Pacific.
---
Harmoney – Harmoney has built the one-stop shop for digital onboarding and compliance management. We manage all workflows and interactions between the client, the front-office and compliance on one single platform.These 3 stakeholders have each their own access and workflows, but all with one goal in mind: no more paper work.
The platform will be customised to your client acceptance workflows and compliance procedures. Harmoney ensures the full client due diligence (KYC, PEP, UBO and AML, Mifid or IDD checks) for private and corporate clients, even the most complex ones. All stakeholders can rely on trustworthy client data, including full audit trail and reporting facilities.
In comparison with other onboarding solutions, we implement the compliance procedures of the financial institutions or insurers themselves. We don't impose a standard forced work stream; we are fully customisable. Harmoney is a digital end-to-end onboarding, but also available as specific modules like AML risk based approach or UBO registration.
---
IHS Markit – Benchmarking for best execution and transaction cost analysis, research evaluation and acquisition, transaction reporting, regulatory outreach and data exchange.
---
IMVS Limited – To provide innovative solutions to business problems and constantly look to improve products and services in order that our customers continue to deliver high quality cost effective service to their valued client base. IMVS is a business solutions provider not just a product provider. The realistic target market for IMVS does not lie at the top end of the market, the opportunity for growth at IMVS lies in the small to medium Private Client Wealth Managers with FUM ranging from £50m to £1.5b. There is a significant minority part of the sector dealing with the management of assets for the private investor, legal trusts and small "self administered" pension funds, it is this part of the market that APA is designed to address. We use a technology architecture that allows us to deliver the flexibility and speed of change required by the market that over the past 10 years has seen an ever increasing demand on compliance and regulatory requirements which we can deliver cost effectively. The UK Investment Management business deals with assets of approximately £6.9tn (2016) with Discretionary Private Clients attributing £479bn (2016). The UK is the second largest asset management centre in the world, after the United States and in front of Japan. From a systems perspective, at the higher end of the market is dominated by a small number of key global suppliers many of which still maintain and support legacy systems together with a proportion of in-house built solutions.
---
Infosys – end-to-end risk and compliance solutions including a regulatory reporting dashboard
---
Insightful Technology – Through our SaaS platform Soteria, we provide financial organisations around the world with the ability to compliantly capture, analyse, store and surveil business communications and market data in real-time, regardless of the source, and in a single, global and hierarchical view. We also provide Data Integrity through tokenised 3rd party verification for Duty of Care and Evidential Weight.
Our Artificial Intelligence, Business Intelligence, and End-to-End Workflow capabilities include Proactive Monitoring and Alerting, Analytics and Reporting, the functionality to immediately create Trade Reconstructions with containerised Regulator Login Access, and also the ability to pre- populate 3rd party solutions such as CRM systems or Best Execution Templates, with accurate Voice-to-Text transcriptions, translations and notes. Using Soteria, we not only drive compliance, surveillance and risk mitigation on a global scale but also business efficiency.
Our mobile voice recording technology which underpins 'Truphone
Mobile Recording' is currently used by 10 of the top 12 tier 1 global banks, and we have over 180 other financial organisations, including
buy- and sell- side firms, using Soteria throughout their front, middle and back office departments. Soteria can also be implemented by other regulated industries, including government agencies and legal institutions.
---
Invoke Software – regulatoryreportingincludingdata governance, workflow, disclosure management and XBRL features
---
ISIN2LEI.eu – We provide linked open data on Legal Entity Identifiers (LEIs) and International Securities Identification Numbers (ISINs) Both Level 1 (Who is who) and Level 2 (Who owns whom) data on LEIs is made available. ISIN to LEI links are added from a Mifid II persepective. We make data available in a user-friendly webportal, where you can easily search and drilldown to the details Data can be exported to CSV and PDF and you can create your own list of favorite LEIs and ISINs.
---
Kaizen Reporting – ReportShield, a managed quality assurance service comprising accuracy testing, reference data testing, control framework and regulatory reconciliation
---
KyoLAB Limited – KyoLAB helps businesses engage with their client via popular mobile social media like WhatsApp or WeChat in a compliant way, providing audit trail and means for dispute resolution.
---
La Meer Inc – offers the GRACE suite of web based / tablet enabled solutions that address all of the above areas of regulation. In addition we offer the Enterprise GRC suite which addresses the need for having an enterprise wide governance, risk and compliance.
---
Laurellis Associates – Laurellis Associates is a specialist, independent management consultancy providing expertise and advice on regulatory change, compliance and operational risk for clients within the Financial Services industry.  We consistently deliver cost effective solutions to complex engagements covering EMIR, ASIC, MiFID II, SFTR, CSDR and SMCR for both buy and sell side firms.  Through intelligent analysis of global regulatory reforms, we help our clients to understand and operationalise regulatory and market driven business changes to achieve compliance and mitigate operational risks.
---
LEI Smart – We're in the "No LEI, No Trade" era. Regulations require correct and current legal entity data. You need it for clients, counterparties, and internal entities. You may need it for issuers. LEI Smart simplifies legal entity data management. It's a cloud-based service that helps you get your data right and keep it right. Use it to validate existing mappings, find missing LEIs, and receive notification of critical data updates. LEI Smart's web dashboard, file upload, and API are easy to adopt.
---
MAP Financial Technologies Ltd – specializes in regulatory reporting solutions arising from the requirements of a number of complex and challenging international regulations such as MiFID II, ???R, R???T, Dodd-Frank, FATCA, CRS as well as the forthcoming SFTR etc. Our team comprises of consultants from a range of professional backgrounds including IT, financial analysis, risk management, compliance and regulatory research and securities trading. Our team's combined expertise underpin our company's success in providing targeted solutions to our clients.
---
Moody's Analytics – integrated regulatory reporting module supporting reporting to over 50 regulators
---
MYRIAD Group Technologies Limited – Established in 2004 and based in the City of London, the Company has a strong track record of delivery on its three platforms: CODUDE, Embus and MYRIAD. We have some of the biggest Financial Institutions in the World as Clients and work very closely with each of them to generate low-cost, high value-added solutions for Network and Vendor Management; for Client Onboarding and CLM; and for due diligence and questionnaire management.
---
Novabase – Symetria helps Financial Institutions address both current and future regulatory reporting requirements, effectively deal with regulatory changes and ultimately, reduce operational costs.
---
OneMarketData -Trade Surveillance, BestEx, MFID II, reg reporting.
OneTick Surveillance supports intra-day and T+1 examination of orders and transactions data. It features an alerts review dashboard with advanced visualizations, alert statistics, parameter tuning, static report-generation, trade reconstruction, and integrated case management. The system has the capacity
and performance to process millions of orders, updates, and transactions per day, and to review years of history. OneTick Surveillance is complemented by TickData™ Cloud, our vast collection of reference data and market data history, covering global equities, futures, options, Forex, and corporate news.
Subscribers may elect to use our market data or their own, or mix and match as desired. The system is currently in use by a global bank to satisfy MAR and the FCA's Forex remediation requirements across multiple desks. It is used by the world's largest options broker, the world's largest algo operator, by a major US clearing broker to meet CFTC surveillance requirements and by the most prestigious exchange it the world.
---
Oracle – automated, integrated regulatory reporting solution for financial services
---
Pendo Systems – Systems has been providing software solutions to the financial services industry since 2007. Based in Montclair, New Jersey with offices in Charlotte, NC, the Pendo senior management team has decades of experience developing, selling and supporting enterprise software solutions to global banks, insurance companies, and asset management firms. The Pendo Machine Learning Platform is a production-ready tool that's been turning unstructured data into AI-ready, structured datasets at machine scale for over 2 years. We are a RegTech solutions provider due to the extensive subject matter expertise across the entire Pendo team, and the real-world production experience we've gained over the past 2 years of using our platform in full production.
---
Quantum Tech – Quantum is a first-of-its-kind platform for testing algo-based trading strategies and execution systems. Developed by long-time industry veterans, Quantum offers a complete out-of-the-box testing service that gives clients virtual copies of actual exchanges, with all of the behaviors, protocols, order types, and market data of their real global counterparts, under a single consistent platform deployed in any cloud across an entire firm. Most trading is via complex algorithms that must be tested rigorously. Most investment firms have developed internal testing services, but these are expensive to develop/maintain, offer suboptimal insights into complex and AI-driven strategies, and do little to shorten the go-to-market and model validation processes. Most importantly, existing services will not meet new regulatory scrutiny, and thus do not protect clients from risk or regulatory fines, putting millions of capital at risk. Where existing tools offer basic regression and statistics, Quantum closely emulates each global exchange's behaviors because it is a set of actual exchanges, available virtually 24/7 whenever testing is needed, and with an unlimited number of instances and scenarios. Market impact, latencies, scenarios, faults, and compliance can all be customized without coding. Results can be immediately reviewed, then stored and sealed for later recall. With Quantum, execution systems can be tested end-to-end. Traders can save time and money with market data, scenarios, and analytics at their fingertips. Executives can show a higher level of compliance. All at a low cost without building expensive in-house solutions, focusing precious resources on building the best algos and generating alpha. Quantum is powerful, comprehensive, cost efficient, easy to install & use, and a leap ahead for our clients.
---
Regnology – Regnology is a leading international provider of innovative regulatory, risk, and supervisory technology solutions (RegTech, RiskTech, and SupTech), of AEOI and tax reporting products, as well as of services along the Regulatory Value Chain for financial services. Regnology has been a partner for banks and regulators for 25 years. Until the end of 2020, the company was part of BearingPoint group and operated under the name BearingPoint RegTech. Since the sale of the RegTech business to private equity firm Nordic Capital, the company has been independent. In June 2021, the company joined forces with Vizor Software and recently changed its name to Regnology. In total, Regnology serves more than 7,000 financial services firms with reporting solutions. At the same time, the company enables more than 50 regulators and tax authorities on five continents to collect data from 34,000 firms in 60 countries. Regnology has a total workforce of over 770 employees at 17 office locations in 12 countries.
More information: www.regnology.net
---
Regtify – Regtify is a SaaS focused technology firm that provides regulatory solutions to Investment Firms and Credit Institutions. Our current solutions include a complete Basel 3 (CRR/CRD 4) Regulatory automation package as well as actual corporate/enterprise risk management.
---
Scaled Risk – Scaled Risk: The Enterprise Regtech Data Platform. We are a RegTech software company providing the Financial Services Industry with a one stop shop, agile, real-time, consistent and auditable big data platform. Our platform is used by the Financial Software Industry to efficiently solve their risk and regulatory issues. Currently used by Financial Authorities, CIB, Asset Managers, Custodians, Retail Banks and even Corporates for: MiFID II, FRTB, Basel III and GDPR (control) – KIID/ PRIIPs (reporting) – French anti-bribery law – Sapin 2 (compliance application) – Trade Repository & Analytics (application) – Credit & Liquidity Risk (SaaS application). To do so, we use cutting edge technology that allows consistency, flexibility, data traceability and high volumes. Our software takes the best of legacy systems and big data platforms to enable rapid and flexible application development to cope with ever-changing regulations data schema, models and rules changes.
---
Shield FC – A unique cross-regulation compliance platform that provides a complete view on eComms, trade and market data utilizing AI, Natural Language Processing and Visualization capabilities to make compliance more efficient and ROI driven.
---
SmartStream – The partnership between SmartStream and RegTek.Solutions has created a joint offering that provides independent, turnkey reconciliations that directly address regulators' demands for the proactive oversight of trade and transaction reporting. The service combines RegTek.Solutions' specialised trade and transaction reporting software and market expertise with SmartStream's leading reconciliations platform, to offer comprehensive, 'regulation-aware' reconciliations that are pre-integrated with leading trade repositories (TRs), approved reporting mechanisms (ARMs) and national competent authorities (NCAs). Regulators now require reporting firms to have 'arrangements' and 'mechanisms' for the reconciliation of internal data with the data reported to regulators via TRs or ARMs. The service is called Reconcile.Trade, delivers on this requirement with 'completeness assurance', the identification of over- or under-reporting, including duplicates, as well as 'accuracy assurance', the matching of all individual reporting data attributes required by the various global regulations. Reconcile.Trade not only identifies possible compliance breaches and control breaks, it delivers the powerful workflow tools of TLM® Reconciliations Premium, the latest version of SmartStreams market leading platform, required to drive root cause analysis and to orchestrate the efficient resolution of issues, while providing the required security, audit trail and data retention solutions. This offering is designed to coincide with the MiFID II/MiFIR regulations, an integral part of the regulations are the European Securities and Markets Authority (ESMA) demands for robust control and oversight, including visibility into all reconciliations at a detailed attribute level. The service can be delivered as securely hosted, software as a service (SaaS), or installed in a clients private infrastructure (Local).
---
Softek – Softek is a leading provider of Capital and Credit Management services with a focus on regulatory capital, margin lending, security finance and risk reporting. Our full service utility delivers an innovative suite of integrated post trade solutions. Softek acts as a warehouse of knowledge of regulatory capital rulebooks and in-house credit policies for capital adequacy optimization calculation and credit monitoring. Supported regulatory rulebooks include: IIROC Rule 100, Regulatory Capital calculations based on SEC 15c3-1, Client segregation calculations based on SEC 15c3-3, Client margin calculations as defined in FINRA Rule 4210 and Federal Reserve RegT, support for RBH based on the TIMS margin methodology. In addition to providing risk and capital calculations in near real time, Softek also supports the data management processes such as maintaining the security master and fungibility links.
---
Solidatus – Solidatus focuses primarily on the increasingly regular and critical theme of data lineage. An organisation can only begin to consolidate its data when it understands that data's provenance. Detailed and complex data lineage can be represented in a visual form in Solidatus. This provides a richness and depth of information that other reporting processes cannot. Regardless of whether it is being used for AML, CCAR, BCBS239, FRTB, GDPR or MiFID II, Solidatus supports organisational efforts to maximise the impact efficiency of implementing regulation, improving operational transparency, reducing risk as well as costs. Solidatus enables regulated businesses to move from being reactive to proactive in their efforts to be compliant. The tool was developed to help understand how data flows through the data landscape by providing the most intuitive, flexible, data lineage, visualisation solution. Solidatus is uniquely engineered to build end-to-end data models more efficiently and effectively. The data economy of organisations is growing year-on-year, increasing the demand on businesses to understand and control change in order to minimise risk and manage costs. The unique collaborative mechanism built into the core of Solidatus helps organisations improve their data economy. Easily accessible, highly scalable and secure, it allows businesses to quickly develop a data landscape, crowdsource metadata and analyse how that data is used.
---
SS&C – SS&C GlobeOp provides data aggregation, expert analysis, reporting and transparency solutions
---
SteelEye Ltd. – SteelEye specialises in aggregating, transforming, enriching and analysing data (both structured and unstructured) for regulatory compliance and business oversight. We are the only technology provider that provides record keeping of communications and transaction data, best execution reporting, transaction reporting, trade reconstruction and surveillance in one comprehensive solution. Perhaps even more importantly, compliance requirements are no longer just a sunk cost. The SteelEye platform allows customers to analyse and interrogate the data to help them drive operational efficiencies across the organisation.
---
SWIFTRef – SWIFTRef is SWIFT's unique reference data and financial information utility. It provides reference data for financial transactions processing, regulatory compliance and due diligence activities. Our Entity Plus offering specifically helps with regulatory requirements and counterparty risk management through the centralized entity data it provides. Entity Plus cross-references different standardized entity identifiers (BIC, LEI, GIIN, MIC, BRN) needed in many regulatory contexts and gives the legal ownership structure of institutions contained.
---
TeleMessage Inc – The TeleMessage Mobile Archiver effectively addresses compliance, regulatory, eDiscovery response requirements and reduces risk across a variety of industries. TeleMessage captures mobile content, including SMS, MMS, Calls and Chats from corporate or BYOD mobile phones. Messages are securely and reliably retained within TeleMessage servers or forwarded to an archiving data storage vendor of your choice.
---
Trax Markets – centralisedreporting hub designed for high volume users
---
UnaVista, London Stock Exchange – UnaVista is London Stock Exchange Group's global platform for reference data, reconciliation and regulatory reporting. UnaVista provides firms with a range of solutions designed to reduce operational and regulatory risk. UnaVista's regulatory solutions help firms comply with multiple regulations through one interface allowing clients to do more than just comply with these reporting regimes.
---
Veridate Financial – The focus of our company is to provide superior and highly automated end-to-end client onboarding solutions, to the wealth management sector, through our proprietary software, COBA™.
---
Vermeg – Supervisory and Financial regulatory reporting for UK (PRA, FCA), European (EBA COREP FINREP LCR etc, ECB AnaCredit), US (Federal Reserve, FFIEC, FDIC etc), and Asian regulators (HKMA, MAS, APRA).
Includes market credit operational liquidity leverage computations and reporting and digital regulatory reporting innovation.
---
Volante Technologies – Founded in 2001, Volante Technologies (Volante) is a global leader in the provision of software for the integration, processing, reporting and orchestration of any financial transaction. Volante is dedicated to helping firms increase their agility so they can focus on compliance, embrace new technology and remain competitive in their marketplace. Product features such as configuration rather than coding, automated code and documentation generation and inbuilt test harnesses promise significantly accelerated project completions.
---
Xenomorph – Xenomorph provides trusted data management solutions to many of the world's leading financial institutions. The company has more than two decades' experience managing large volumes of complex data and analytics. It has consistently reinvested in its technology, culminating in the latest generation enterprise data management platform TimeScape EDM+. The platform supports all core data management workflows – spanning data integration, mapping, normalisation, consolidation, derivation, validation, cleansing and distribution. It enables Financial Service Providers to create securities, pricing and risk data masters to support front, middle and back office functions. These master sources are central stores of gold copy pricing and risk information (including market data, analytics and reference data) that help firms comply with regulatory obligations. Because of its configurable workflow engine and flexible data model, TimeScape EDM+ has proven itself to be future proof. It is always able to adapt to changing regulatory-driven requirements for data management. From asset classification models, independent price verification processes, valuation adjustments (including xVA and prudent valuation) through to FRTB-related challenges such as real price modellability, risk factor mapping, model calibration, P&L attribution and back-testing challenges – the platform can be configured by business users to accommodate new data requirements, workflows and analytics without requiring costly development efforts.
---
If you want to appear on this page please contact Jo Webb at jo@a-teamgroup.com or call us on +44 (0)20 8090 2055.