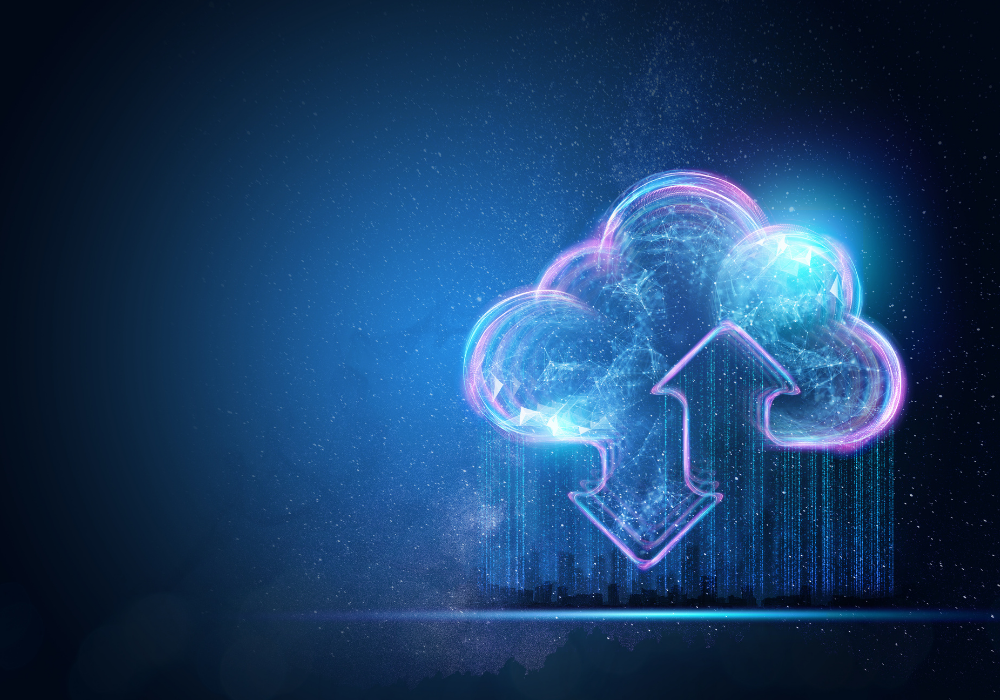 In a time when the drive to shift to cloud-based trading environments is at an all time high due to the covid-19 pandemic, it is useful to look at which firms offer the best solutions.
A cloud-based trading environment offers flexibility and business continuity by allowing traders to work from anywhere. Gone are the days of tilting heads toward a big chalkboard hanging over a trading floor; and even in-house servers are becoming antiquated as institutions innovate and adopt cloud technologies. Cloud-based trading environments like the ones listed below offer connectivity through cloud platforms, increasing efficiency and cutting costs.
TradingTech Insight has collated a list of the top cloud-based trading environment providers to consider in 2022, based on our own research as well as entries to our TradingTech Insight Awards Europe and TradingTech Insight Awards USA.
Adaptive – Winner of Best Cloud-Based Trading Environment in the 2021 TradingTech Insight Awards Europe
Hydra Platform, Adaptive's cloud native electronic trading platform, is comprised of a series of components labelled as Hydra Cluster, Hydra Messaging, Hydra Web Gateway, and Hydra Fix. Hydra Cluster is capable of handling large amounts of trading data in volatile market conditions, alongside Hydra Messaging, allowing development between teams, and Hydra Web Gateway allows firms to quickly connect user interfaces on the back end. Hydra Fix determines real-time exchange of information concerning securities transactions. Using a three-pronged approach, Adaptive's model is design, build and operate; matching Hydra technology to custom-build to client requirements to improve time to market.
Beeks
Beeks Group is a cloud computing and connectivity provider purely servicing financial markets. Private Cloud and Proximity Cloud solutions replace shared infrastructure through a dedicated, client-owned environment. Beeks' cloud solutions are expressly built for connectivity rich environments using Arista (for low latency) and Juniper technologies, close to network edges for a better user experience. Beeks customers enjoy full Operating System (OS) support on Windows and Linux server nodes, from security patching to provisioning and upgrading of the base OS on bare metal servers. Virtual Machines are deployed via VMWare vCentre using pre-agreed templates. As part of any Managed Cloud Agreement, Beeks monitor and manage chosen operating systems, end-to-end.
Cloud9
Cloud9 offers an open and interoperable framework that allows seamless connectivity to its network of financial technology partners. The open API extends flexibility for both clients and partners to access compliance and analytics tools, enhancing productivity and the ability to make more intelligent trading decisions. Their set of full service, compliant, fit-for-purpose cloud-based communication solutions aim to meet the complex needs of users from the largest global banks to specialist trading firms, from the trading floor through the back office.
IPC
IPC's Connexus Cloud is a multi-cloud platform that interconnects more than 7,000 diverse capital market participants across 750 cities in 60 countries. The platform allows traders to reach everyone throughout the trade lifecycle, from buy and sell-side firms, trading platforms, market centers, liquidity venues, interdealers brokers and more. Connexus Cloud is part of a suite of cloud products designed to create competitive speed-to-market in a changing trading environment.
Itiviti
NYFIX, Itiviti's fully managed service, is a broker independent, vendor agnostic FIX community, connecting the buy-side, sell-side and trading venues in a flexible order routing network. The NYFIX portal allows community members to have access to a high-performance platform across the Americas, EMEA and APAC. Streamlined onboarding and ongoing support coupled with resilience, ISO certified infrastructure and boasting zero disruptions with no downtime in 10+ years, NYFIX has plug-and-play connection to any E/OMS solution.
Options
Options provides high-performance managed trading infrastructure and cloud-enabled managed services to over 550 firms globally. The Options' Managed Platform is cloud-based, offering desktop applications to client offices worldwide. It is deployed and updated through Microsoft's centralized system and leverages it for mail, instant messaging, voice/video conferencing and is available both in and out-of-office.
PICO (see story)
The Pico cloud services range across private, public and hybrid cloud capabilities to deploy dedicated client connectivity from on-premise networks to the chosen cloud. Boasting a secure environment, Pico uses industry-leading technologies for access, governance and auditing, and intrusion detection. Managed connectivity, perimeter security with firewall appliances, IDS IPS and monitoring, as well as cloud based vDMZ and Corvil Monitoring & Alerting offer value-adds to Pico's cloud approach. With Pico Cloud, clients seamlessly interact with their data, information and digital assets across any combination of on-premise, private and public cloud platforms.
smartTrade Technologies
smartTrade offers a cost-efficient, secure, private SaaS end-to-end trading solution across nine subsidiaries around the world. This multi-asset electronic trading platform supports connectivity to 130+ liquidity providers, enabling tailored aggregation, risk management, analytics, order management, smart execution and more. Having joined forces with TickTrade, smartTrade boasts a global team eager to provide low latency data delivery, colocation with liquidity providers and hosting in London, New York and Tokyo.
SoftSolutions! with TransFICC
TransFICC and SoftSolutions! joined forces in May 2021 to offer a complete cloud-based trading service with connectivity to multiple fixed income trading venues. SoftSolutions!'s high-performance mission-critical trading technologies matched with TransFICC's low-latency connectivity and workflow services for fixed income and derivatives markets provides clients with a solution that addresses the significant challenge of coding and testing new venue APIs for trading and data.
Vela
Vela delivers SaaS through platforms that allow on-demand access to trading, data and risk APIs. This end to end solution includes software, infrastructure, operations and support to simply connect and go. This easy access to ultra-low latency trading and market access technology enables clients to have full integration into front-office trading applications. With the Vela Cloud, institutional execution and data services are on-demand, offering scalable trading and pricing services from anywhere; enabling simplified, cost-effective access to informed trading and investment decisions.
If you feel any provider is missing from this list, do let us know and our team can review your suggestions! Email pr@a-teamgroup.com.
Subscribe to our newsletter