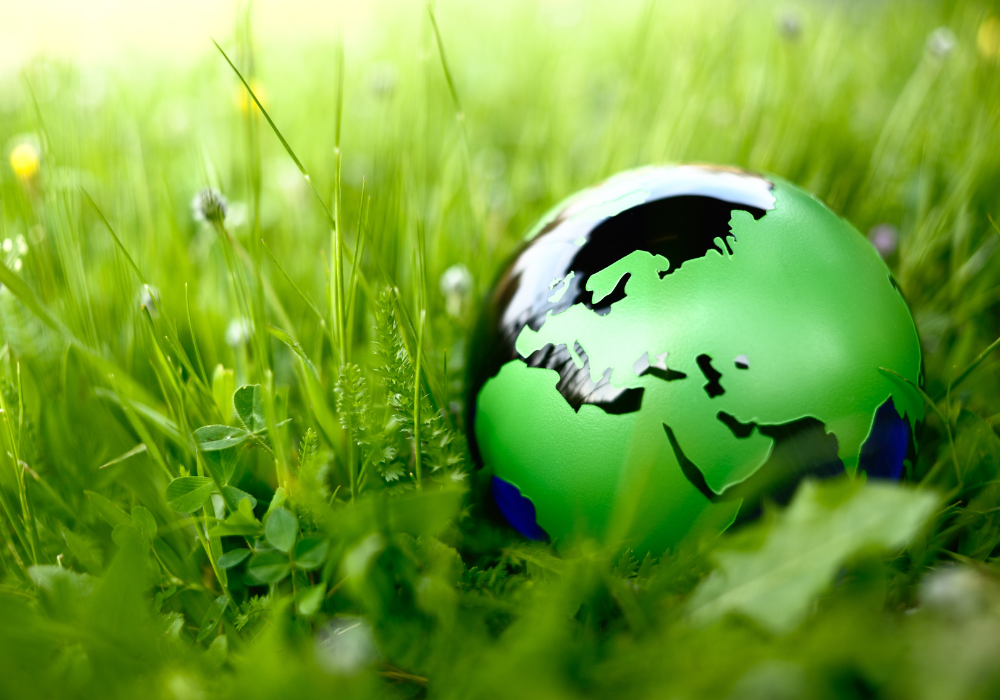 European ESG Templates (EETs) are fast becoming the go-to means for companies to report their sustainability performances.
The digital documents that provide a means for firms to comply with the European Union's Sustainable Finance Disclosure Regulation (SFDR) form the basis of a growing number of reporting solutions. One of the most recent, by Broadridge Financial Solutions, helps asset managers to transfer information on their funds to investors. Broadridge Fund Communications Solutions (Broadridge FCS) clients will be supported with the composition and distribution of European ESG Templates. EETs will provide a basis for financial firms to comply with ESG rules that are created by regulators elsewhere in the world, said Chief Solutions Officer Paul Poletti-Gadd.
"Once you have an industry standard, other jurisdictions tend to follow the same theme and same lead," Poletti-Gadd told ESG Insight. "Once you have the information required to support one industry standard, that should be a head start for the others."
EETs were finalised this year to bring together all the ESG data on assets within a managers' funds, information that they are obliged to report under SFDR. There are 580 data fields to be completed in an EET, including information on Principal Adverse Impact (PAI) assessments, one of the key pillars of the EU green regulatory framework, in which financial institutions must demonstrate the impact they have on the environment.
Its creators, FinDatEx – or Financial Data Exchange Templates ­ – is an industry group comprising organisations including European Fund and Asset Management Association (EFAMA), the European Banking Federation (EBF), Insurance Europe, the European Savings and Retail Banking Group (ESBG) and Pensions Europe.
At the A-Team Group ESG Data and Tech Summit London earlier this month, EET working group member Martina Macpherson said the template will go a long way towards bringing order to the global ESG ecosystem, which is often criticised for a lack of clarity in how data should be reported to regulators. It would also later work on establishing normative frameworks for ESG labelling and stewardship codes, Macpherson told the event.
"This will become one of the major developments at least in the investor, and fund products financial products reporting space, because for first time a group has made the effort to align the leading regulatory requirements coming out of SFDR and taxonomy as well as the major stewardship codes and all the key labels," MacPherson, who is also Head of ESG Strategy and General Management Committee Member at ODDO BHF Asset Management & Private Assets, told ESG Insight earlier this year.
"I think there is no other reporting template that provides such an in-depth effort for fund-level, product-level, reporting in line with ESG."
Global FinTech provider Broadridge is offering the service alongside, and bundled with, similar products for reporting on MiFID, PRIIPs and other financial regulations. Those are based on templates created by industry group FinDatEx, which also drew up the EET.
Broadridge FCS's experience in providing such non-ESG reporting solutions gives it a head start in the sustainability disclosures space, Chief Solutions Officer Paul Poletti-Gadd told ESG Insight.
"We've got a real head start in the production of the EET – those first few sectors around the manufacturer, the issuer, the product information – we can pre-load that so you can have a nearly match-ready EET straightaway," Poletti-Gadd said.
"There's an efficiency and speed to market that is a differentiator to us and obviously in our expertise in working with these platforms and in the industry for over a decade."
Broadridge FCS will guide its clients on what data is needed to complete an EET, and where they may be non-compliant it will offer remedial solutions.
"We take the data from asset managers and can guarantee it's accurate for their requirements, and where they have a third party of choice we are able to deal with that because we have links with many of them," said Poletti-Gadd. "We would look at what they have got, and where it is non-compliant with the template there will be options for completing it with third-party information. It is at the discretion of the asset manager – we don't dictate a third-party provider."
Poletti-Gadd said that the Broadridge FCS product, like its other templates services, would be updated as the EET changes in line with the SFDR.
Subscribe to our newsletter