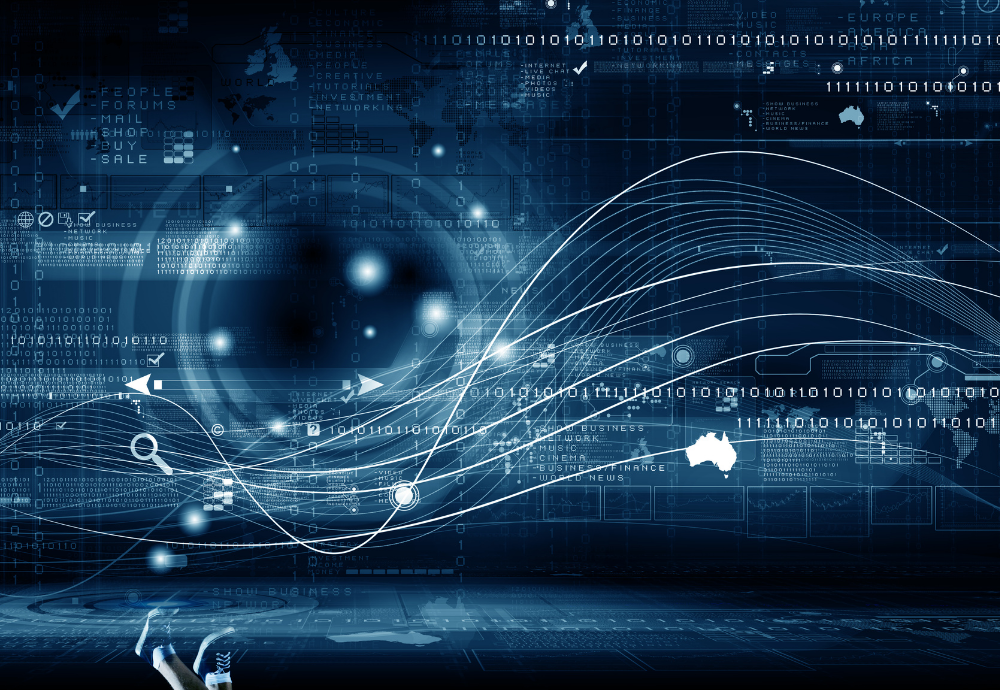 Bloomberg has won the award for Most Innovative ESG Data Solution in A-Team Group's Innovation Awards 2022. The awards celebrate innovative projects and teams across vendor and practitioner communities that make use of new and emerging technologies to deliver high-value solutions for financial institutions in capital markets.
Bloomberg's ESG data solution was selected as a winner by A-Team's independent, highly experienced advisory board in collaboration with A-Team's editorial team.
Rokhsana Saddighzadeh, Global Product Manager for Sustainable Finance Regulation at Bloomberg, explains why and how the company's ESG data solution was created, the technologies it involves and the benefits it can deliver. She also considers next-steps development.
A-Team: What problem did Bloomberg identify in capital markets that required an innovative solution?
Rokhsana: ESG disclosure regulation has fast become a reality for financial services firms as they work towards compliance. The EU is leading the ESG regulatory space with the Sustainable Finance Disclosure Regulation (SFDR) and the EU Taxonomy, with the aim of supporting investment in sustainability and avoiding greenwashing.
These regulations are complex, expansive and difficult to navigate as they are still a work in progress and have staggered start times. The vast quantities of data and technology required for compliance present significant challenges for financial services firms. We identified these challenges as a problem for clients where Bloomberg can provide an innovative solution.
A-Team: What sparked the company's interest in this area of the market?
Rokhsana: Bloomberg's interest in creating solutions for ESG regulation is twofold; meeting both regulatory and in turn client needs. Bloomberg has solutions for a large range of global regulations and has been working in this space for over a decade. Modelling data for ESG requirements is a natural next step for us.
ESG regulation is also front of mind for our clients, so it is for us too, and we are working together on this regulatory journey.
A-Team: How did Bloomberg approach the problem of compliance with ESG regulation?
Rokhsana: There are two key considerations in addressing ESG regulation. Firstly, Bloomberg's regulatory solutions strive to adhere closely to regulatory texts, ensuring our subject matter experts are familiar with the more than 1,000 pages of the EU Taxonomy. Equally, we never work in isolation, we partner with clients, regulators and other industry experts who are integral to the product development process. Using this approach, we simultaneously meet market needs and regulatory requirements.
A-Team: What are the benefits of Bloomberg's ESG data solution?
Rokhsana: Bloomberg offers data solutions catering to the requirements of the EU Taxonomy and SFDR. For the EU Taxonomy, we offer reported company data. However, this is limited as corporate reporting is still evolving, so we also use our broad underlying fundamental data to create estimates on up to 45,000 companies. This plugs the gaps of limited EU Taxonomy reported data and gives financial institutions a better understanding of companies' ESG profiles when it comes to investing and lending practices.
For SFDR, Bloomberg helps investment firms with the challenging disclosure of Principle Adverse Impact (PAI) indicators, for which many corporations do not currently share meaningful data. Bloomberg maps these PAI requirements to its ESG data on 12,600 companies globally.
Another key component of the SFDR assessment is to understand the carbon footprint of a portfolio. Bloomberg provides a combination of as reported and estimated carbon emissions for over 50,000 global public and private companies going back to 2010. Bloomberg's proprietary machine learning model leverages more than 800 data points to estimate company level Scope 1 and 2 emissions for those that do not report and Scope 3 estimates on certain industry sectors. Further, Bloomberg's GHG emissions estimate model provides a distribution and confidence score showing the quality and availability of data for each estimate. This approach allows for the use of more conservative estimates, which helps to incentivise disclosure.
By going above and beyond company reported data, Bloomberg's ESG regulatory data solutions give clients the benefits of greater insight into companies' ESG profiles and the 'greenness' of their own investments, allowing them to make better-informed decisions.
A-Team: How do you plan to develop the solution over the next year?
Rokhsana: Next year's development plan includes three focus areas. We will prioritise aligning our data solutions with the evolving regulatory requirements. For example, the EU recently published a draft complementary act that would see the inclusion of nuclear energy in the Taxonomy. If this moves ahead, we will adjust our data model accordingly, giving clients assurance that our solutions continue to match moving regulatory requirements.
This is just the beginning of the ESG regulatory journey and inevitably more regulations will emerge around the world. We are already seeing the UK Financial Conduct Authority (FCA) developing a sustainability disclosure framework, and the European Central Bank (ECB) tackling climate risk. We intend to stay ahead of regulations such as these.
Finally, we will continue to build a strong foundation for compliance based on robust company ESG data tied back to firms' existing fundamental data such as reference data, research data, pricing data etc. ESG must become an extension of firms' existing data strategy to comply with evolving regulations, mitigate risks, and meet investor demand.
A-Team: What does winning this innovation award mean to Bloomberg?
Rokhsana: Bloomberg has been working in the regulatory space for many years. It is in our DNA to deliver data solutions to help clients with compliance, gain insights and benefit from greater efficiencies.
This A-Team Group innovation award recognises Bloomberg's work and capability to meet ESG disclosure demands.
Subscribe to our newsletter