A-Team Innovation Awards 2023 Award Winners
March 2024
#ATeamInnovation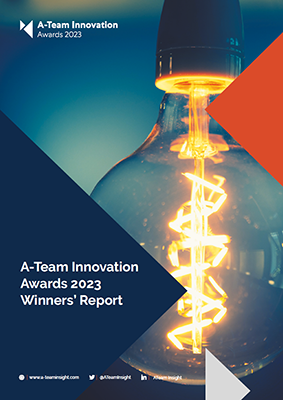 The winners have been announced in the prestigious A-Team Innovation Awards 2023. The awards, now in their third year, celebrate innovative projects and teams across vendor and practitioner communities that make use of new and emerging technologies to deliver high-value solutions for financial institutions in capital markets. The awards were presented virtually on 23 March, 2023.
Thank you to all the vendors and practitioners that entered their ground-breaking solutions and services, and to A-Team Group's independent, expert Advisory Board that worked in collaboration with our editorial team to select this year's winners.
The awards included 51 categories across A-Team Group's Data Management Insight, RegTech Insight, TradingTech Insight, and ESG Insight news channels. They ranged from most innovative AI in regulatory compliance initiative to most innovative diversity, equity and inclusion strategy, most innovative KYC investigation and due diligence, most innovative ESG data solution, most innovative cloud-based trading analytics initiative, and most innovative team.
Download the Winners Report to check out all of our deserving winners.
Andrew Delaney, president and chief content officer at A-Team Group, says: "Congratulations to the winners of our Innovation Awards 2023. Thank you to all the practitioners and vendors that entered their solutions and services, and to A-Team Group's independent, expert advisory board that worked in collaboration with our editorial team to select this year's winners. These awards are extremely popular and competitive, highlighting technology innovation that will be game changing for capital markets participants."
Missed entering these awards for 2023?
If you would like to be alerted for when the 2024 awards are open, enter your details here.
A selection of videos from some of our happy winners.
Most innovative entity data hierarchies approach - Moody's Analytics

Moody's Analytics provides financial intelligence and analytical tools to help business leaders make better, faster decisions. Our deep risk expertise, expansive information resources, and innovative application of technology help our clients confidently navigate an evolving marketplace. We are known for our industry-leading and award winning solutions, made up of research, data, software, and professional services, assembled to deliver a seamless customer experience.
Most innovative AI in regulatory compliance initiative - SmartStream Technologies

SmartStream is a recognised leader in financial transaction management solutions that enable firms to improve operational control, reduce costs, build new revenue streams, mitigate risk and comply accurately with the regulators.
By helping its customers through their transformative digital strategies, SmartStream provides a range of solutions for the transaction lifecycle with AI and machine learning technologies embedded – which can be deployed in the cloud or as managed services.
As a result, more than 2,000 clients – including the world's top 100 banks, rely on SmartStream's solutions to deliver greater efficiency to their operations.
Most innovative use of open source/cloud technologies - Refinitiv, an LSEG business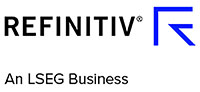 Refinitiv, an LSEG (London Stock Exchange Group) business, is one of the world's largest providers of financial markets data and infrastructure. With over 40,000 customers and 400,000 end users across 190 countries, Refinitiv is powering participants across the global financial marketplace. We provide information, insights, & technology that enable customers to execute critical investing, trading and risk decisions with confidence. By combining a unique open platform with best-in-class data and expertise, we connect people to choice & opportunity – driving performance, innovation and growth.
Most innovative data quality initiative - Rimes

Rimes provides transformative data management and investment intelligence solutions to the world's leading investors and asset managers. Driven by our passion for solving the most complex data problems, we partner with our clients to help them make better investment decisions using accurate information and industry-leading technology. Headquartered in New York, Rimes serves its global clients through offices in Europe, Americas and Asia Pacific.
Most innovative diversity, equity and inclusion strategy - S&P Global Market Intelligence
At S&P Global Market Intelligence, we understand the importance of accurate, deep, and insightful information. Our team of experts delivers unrivaled insights and leading data and technology solutions, partnering with customers to expand their perspective, operate with confidence, and make decisions with conviction.
For more information, visit spglobal.com/marketintelligence.
Most innovative team - Novatus Advisory

Novatus means to renew, refresh and change: this is how we operate. We aim to challenge the traditional consultancy model in order to deliver a new form of advisory to our clients, and raise the expectations.
Novatus Advisory combines market-leading RegTech tools with expert advisors to provide tailored and effective solutions for financial services firms. Our unique approach to the regulatory environment enables us to drive impact through action and innovation.
Most innovative trading infrastructure monitoring approach - West Highland Support Services

The leading vendor agnostic, market data solutions company. We operate exclusively in the financial services sector & are recognized as the Industry authority & leading thought partner for market / referential data solutions & professional services for over 25 years.
Our mission is to optimize client environments & ensure TCO is at peak levels while maintaining business requirements.
Innovation is at the heart of our business strategy. We work with our clients to help them resolve issues that affect their business stability & ensure it continues to generate revenue for the firm.