TradingTech Insight Awards - USA 2022 Winners
16th June 2022
#TTIAwards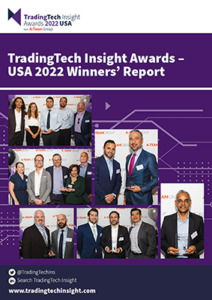 Congratulations to the winners of A-Team Group's 4th annual TradingTech Insight Awards – USA 2022. 
These annual awards recognise excellence in trading solutions and services for capital markets, and focus on vendors providing exceptional and innovative trading infrastructure, technology, and data solutions dedicated to the challenges faced by firms operating in the US trading environment.
The awards were presented during a lively celebration after the close of A-Team Group's TradingTech Insight Briefing in New York City on 16 June, 2022.
This year's awards included 35 solutions and services categories ranging from Best Managed Services Solution for Trading to Best Machine-Readable News Supplier, Best Cloud-Based Market Data Delivery Solution, Best Time Stamping/Latency Measurement System, Best High Performance Network Services, Best Trading Analytics Platform, and more.
An additional Editor's Recognition Award for Best Trading Technology Practitioner was won by Nikhil Singhvi, Managing Director, Head of Core Trading Technology, at Credit Suisse.
Thank you to all the vendors that entered the awards, to our expert advisory board and industry practitioners that provided guidance on the awards, and to all the members of our TradingTech Insight community who voted for their preferred trading technology solutions and services providers.
Download the Winners Report to check out all of the deserving winners.
If you are a solution provider and you would like to be alerted for when the 2023 awards are open, enter your details here, if you wish to be considered for our European 2023 awards visit here.
A selection of videos from some of our happy winners.
To find out who else has won in our 35 categories,

download the report

.
Trading Technology Industry Professional of the Year - Nikhil Singhvi, MD, Head of Core Trading Technology, Credit Suisse
Nikhil Singhvi is Managing Director responsible for Core Trading Technology at Credit Suisse that includes multi-asset Electronic Client Connectivity, Low Latency Market Data, Trading Analytics, Trading Controls, Execution Links, Client Trading portal and Regulatory Reporting. Prior to joining Credit Suisse in 2010 Nikhil held various Technology management positions covering Front Office Trading, Electronic Trading, Trade Management, Operations, Risk and Finance and has worked across Asia Pacific, Europe and USA. He holds CFA Charter from CFA Institute USA and is a graduate of National Institute of Technology, Warangal, India with a Bachelor's degree in Computer Science.
Best Sell-Side OMS - Broadridge

Broadridge Financial Solutions (NYSE: BR), a global Fintech leader with $5 billion in revenues, provides the critical infrastructure that powers investing, corporate governance, and communications to enable better financial lives. We deliver technology-driven solutions that drive business transformation for banks, broker-dealers, asset and wealth managers and public companies. Broadridge's infrastructure serves as a global communications hub enabling corporate governance by linking thousands of public companies and mutual funds to tens of millions of individual and institutional investors around the world. Our technology and operations platforms underpin the daily trading of more than U.S. $9 trillion of equities, fixed income and other securities globally.
Acquired by Broadridge in May 2021, Itiviti is now Broadridge Trading and Connectivity Solutions. Our combined offering enables simplification and streamlining of all front office, middle office and post-trade functions — powering connectivity and multi-asset trading across global markets.
https://www.broadridge.com/financial-services/capital-markets/trading-and-connectivity
Best Managed Services Solution for Trading - ION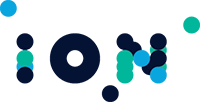 We provide technology and data solutions to financial institutions dealing in equities, fixed income, FX, cleared derivatives, and secured funding. Our solutions digitalize and automate workflows so clients can view real-time trade processing, manage risk, and execute globally. Our FX solutions unify execution, order management, and post-trade processing into a simplified, consolidated, real-time workflow. We continually invest in connectivity, pricing, distribution, and post-trade solutions to provide the best FX technology and services. Visit www.iongroup.com/markets/foreign-exchange
Best Machine-Readable News Supplier - Moody's Analytics

Moody's Analytics provides financial intelligence and analytical tools to help business leaders make better, faster decisions. Our deep risk expertise, expansive information resources, and innovative application of technology help our clients confidently navigate an evolving marketplace. We are known for our industry-leading and award-winning solutions, made up of research, data, software, and professional services, assembled to deliver a seamless customer experience. Visit our website for more information: https://www.moodysanalytics.com/
Best Cloud-Based Market Data Delivery Solution - Options

Options are on a mission to transform financial sector technology. We aren't market participants ourselves, but the No. 1 provider of IT infrastructure to global Capital Markets firms, supporting their operations and ecosystems.
We're proud to provide high-performance managed trading infrastructure and cloud-enabled managed services to over 550 firms globally, providing an agile, scalable platform in an Investment Bank grade Cybersecurity wrapper. https://www.options-it.com/