TradingTech Insight Awards - Europe 2023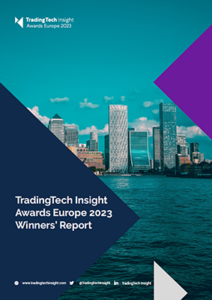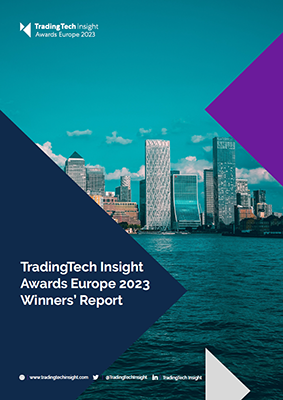 Many congratulations to the well-deserved winners of the TradingTech Insight (TTI) Awards – Europe 2023.
The annual awards, now in their 5th year, celebrate excellence in trading solutions and services for capital markets and focus on vendors providing exceptional trading infrastructure, trading technology, and data solutions.
These awards continue to be extremely popular and competitive, highlighting technology innovation at its best, and solutions that can help trading organisations stay ahead of the game.
The 2023 awards included an Editor's Recognition Award for Best Trading Technology Practitioner, which was won by Ben Stephens, Chief Technology Officer at Laser Digital – Nomura Group.
The awards included more than thirty solutions and services categories ranging from Best Smart Trader Desktop Environment to Best Consolidated Market Data Feed, Best Specialist Trading Technology Consultancy, Best Cloud-Based Market Data Delivery Solution, Best Matching Engine for Cryptocurrency Trading Venues, Best Managed Services Solution for Trading, Best High Performance Network Services, and more.
Thank you to all the companies that entered their solutions, services and consultancy expertise, and to our trading technology community that voted for its preferred providers.
Download the Winners Report to check out all of our deserving winners.
Missed entering these awards for 2023? If you are a solution provider and you would like to be alerted for when the 2024 TradingTech Insight Awards Europe are open, enter your details here. If you wish to enter the TradingTech Insight Awards USA 2023 click here.
A selection of videos from some of our happy winners.
Editor's Recognition Award for Best Trading Technology Practitioner - Ben Stephens, CTO, Laser Digital - Nomura Group
Finance executive, leader and entrepreneur: Ben is CTO at Laser Digital, Nomura's digital asset trading business and non-Executive Director at digital asset Fintech Globalcap. Formerly Global Head of Product Management at Instinet responsible for strategy & business development across digital assets, trading, post-trade, clearing and analytics. Having started his career as an entrepreneur, Ben graduated with an MBA from London Business School in 2007 and in the same year climbed Mt. Everest.
Best Smart Trader Desktop Environment - Glue42

Glue42 is the most powerful desktop integration platform that enables organizations to achieve Straight-Through Workflows. It helps enterprises build smart desktops that support configurable workflows between web and desktop applications. Glue42 leverages open source initiatives, as well as data and UI integration to reduce application delivery times and accelerate time to value. The company is based in London, New York and Sofia and its solutions are deployed at tier one financial institutions across the world.
Best Consolidated Market Data Feed - Refinitiv, an LSEG business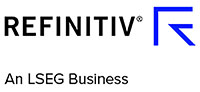 Refinitiv, an LSEG business, is one of the world's largest providers of financial markets data and infrastructure. With $6.25 billion in revenue, over 40,000 customers and 400,000 end users across 190 countries, Refinitiv is powering participants across the global financial marketplace. We provide information, insights, and technology that enable customers to execute critical investing, trading and risk decisions with confidence. By combining a unique open platform with best-in-class data and expertise, we connect people to choice and opportunity – driving performance, innovation and growth for our customers and partners.
Best Machine-Readable News Supplier - Dow Jones Newswires

Build profitable trading models, optimize portfolio allocation and manage risk with Dow Jones' market-moving news, decades-deep archive and news-driven ESG data. From The Wall Street Journal's exclusive M&A coverage and Dow Jones Newswires' high-speed market and financial news feeds, to transparent sustainability scores and sentiment, the Dow Jones portfolio delivers timely, accurate and comprehensive information for asset managers, quantitative strategists, systematic traders and market surveillance teams.
Visit djnewswires.com to learn more.