TradingTech Insight Awards - Europe 2022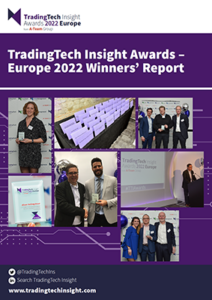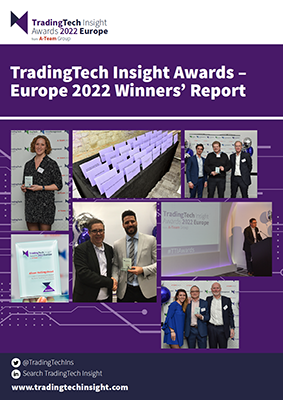 Congratulations to the winners of A-Team Group's TradingTech Insight Awards – Europe 2022. The awards recognise excellence in trading solutions, services and consultancy for capital markets, and focus on vendors providing exceptional trading infrastructure, trading technology, and data solutions.
This year's awards included an Editor's Recognition Award for Best Trading Technology Practitioner, which was won by Alison Hollingshead, Chief of Staff, Trading Platform and Core Technology, Man Group.
Thank you to all the vendors that entered the awards, to our expert independent advisory board and industry practitioners that provided guidance on the awards, and to all the members of our TradingTech Insight community who voted for their preferred trading technology solutions and services providers.
Download the Winners Report to check out all of our deserving winners.
The awards were presented after the close of A-Team Group's TradingTech Insight Summit London on 22 February 2022.
If you are a solution provider and you would like to be alerted for when the 2023 awards are open, enter your details here, or if you wish to be considered for our TradingTech Insight Awards USA visit here.
A selection of videos from some of our happy winners.
Editor's Recognition Award for Best Trading Technology Practitioner - Alison Hollingshead, Chief of Staff, Trading Platform & Core Technology, Man Group
Alison Hollingshead is Chief of Staff, Trading Platform & Core Technology, a role she took up in March 2019. Alison helps manage a broad, 200-person department that is responsible for the delivery of the technology supporting the entire trading lifecycle from order management to settlement and regulatory reporting, as well as the infrastructure that underpins the whole firm.
Alison joined Man GLG in 2004 as a Trading Systems Technologist, before becoming an Equity Trader in 2006, specialising in algorithmic and program trading in European markets. In 2011, Alison became the Business Risk & Strategy Manager for Man GLG. In 2015, Alison was appointed Head of Investment Management Services at Man Group and, in this role, she ran a change management and business management team reporting into the Group COO and led the MiFID II implementation globally for the firm. In 2018, post the MiFID II delivery, Alison became Head of Transformation, leading a change management team across the front office technology landscape.
Best Smart Trader Desktop Environment - Glue42

Glue42?enables organizations to build smart desktops that support configurable workflows between web and desktop applications. Its integration platform seamlessly and securely orchestrates UI and data and leverages open-source initiatives to reduce application delivery times and accelerate time to value. The company is based in London,?New York?and Sofia. With over 35K licenses, its solutions are deployed at tier one financial institutions across the world.
Best Trading Solution for Fixed Income Markets - valantic FSA

valantic FSA has successfully digitized the workflow for over 100 firms in Capital Markets. We build robust and highly innovative workflow systems for trading and downstream transaction automation.
Our mission is to digitize, augment and evolve the value streams within our clients. The resulting workflows create superior levels of efficiency, insight and business agility that enable these firms to position themselves strongly for the future.
valantic FSA assembles complete systems from a broad range of battle tested components and next generation technologies covering fixed income and securitized instruments.
Learn how valantic FSA can help set your firm on a pathway to strategic agility, competitive differentiation and better monetization of your existing data assets.
Best Trade Reconstruction Solution - VoxSmart
VoxSmart are a global leader in voice and eComms surveillance for regulated organisations. Our industry-backed portfolio of communication capture (Mobile voice, WhatsApp, Telegram), transcription and surveillance products addresses many conduct risk management requirements such as, remote employee supervision, senior management oversight and automated trade reconstruction. Customers include brokers, sell-side and buy-side firms, insurance companies and crypto exchanges, among other regulated institutions. Our vision is to help firms streamline their surveillance assets, answering key challenges around interoperability and data analysis.
Best Machine-Readable News Supplier - Dow Jones

Build profitable trading models, optimize portfolio allocation and manage risk with Dow Jones' market-moving news, decades-deep archive and news-driven ESG data. From The Wall Street Journal's exclusive M&A coverage and Dow Jones Newswires' high-speed market and financial news feeds, to transparent sustainability scores and sentiment, the Dow Jones portfolio delivers timely, accurate and comprehensive information for asset managers, quantitative strategists, systematic traders and market surveillance teams.
https://professional.dowjones.com/newswires/
Best Low Latency Data Feed –Managed - ION Group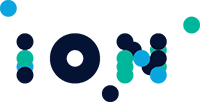 Owned by ION, MarketFactory is a SaaS first financial technology provider to currency markets, offering a suite of tools that free traders to innovate. Through MarketFactory, customers can access the entire market, regardless of location, workflow, protocol, instrument, or liquidity provider. MarketFactory's flagship product, Whisperer Enterprise, is a single API that connects to more than 100 FX APIs, handles over 100,000 messages per second, and keeps latency down to 5–7 microseconds.
Best Sell-Side OMS - Itiviti, A Broadridge Business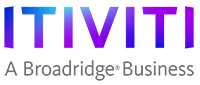 Itiviti provides nearly 2,000 financial institutions worldwide with flexible, cross-asset trading solutions that cover the full trade lifecycle. Through its commitment to technology innovation, relentless pursuit of workflow efficiency and an entrepreneurial culture, Itiviti is disrupting the industry with highly scalable solutions that deliver unprecedented cost savings for clients. Itiviti was acquired by Broadridge Financial Solutions, Inc. (NYSE: BR), a global Fintech leader and part of the S&P 500® Index, in May 2021.
Best Smart Order Routing System - LIST

Owned by ION, LIST is a leading financial technology provider to the global trading community, including trading venues, market makers, brokers, asset managers, risk managers, and compliance officers. LIST's innovative turnkey products and delivery, driven by customers' needs, play a key role in supporting successful business growth in today's volatile times. Continuous innovation and client partnerships around the globe have built trust in and reliance on LIST's unique real-time and data analytics capabilities.
Best Managed Services Solution for Trading - TNS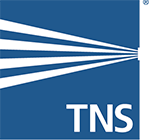 TNS is a trusted leader to global financial market participants. TNS' award-winning Financial Markets business is the future of trading infrastructure, connectivity and market data giving traders agility, reliability and a global competitive edge. Innovative technology and TNS' unrivalled mission critical footprint deliver ultra-low latency solutions and superior engineered architecture worldwide. TNS is a wholly owned subsidiary of Koch Equity Development LLC, the investment and acquisition arm of Koch Industries.