Data Management Insight Awards Europe Winners 2022
London
1st December 2022
#DMIAwards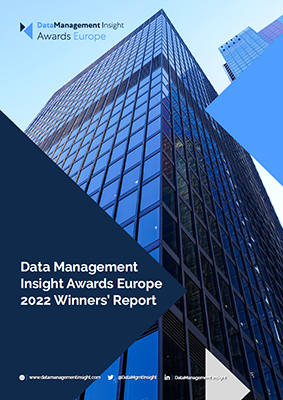 Congratulations to the well-deserved winners of our inaugural A-Team Group Data Management Insight Awards – Europe.
These awards recognise both established solution vendors and innovative newcomers providing leading data management solutions, services and consultancy to capital markets participants across Europe.
The winners were presented by guest speaker Derek Redmond – Olympic Athlete, after a lively lunch on 1 December 2022 at Merchant Taylors' Hall in London.
The awards included 30 categories of data management solutions ranging from Best European Consultancy in Data Management to Best Standards Solution for Data Management, Best Corporate Actions Data Provider, Best Buy-Side Data Management Platform, Best KYC and Onboarding Solution, Best Data Science Solution, and more!
An editor's recognition award for Data Management Industry Professional of the Year was presented to Steve Green, Head of Data EMEA, Sumitomo Mitsui Banking Corporation.
Thank you to all the vendors that entered the awards, our Data Management Insight community that voted for its favourite solutions, and our independent, expert advisory board that worked in collaboration with our editorial team to select this year's winners.
Download the Winners Report to check out all of our deserving winners.
If you are a solution provider and you would like to be alerted for when the 2023 awards are open, enter your details here, if you wish to be considered for our USA awards visit here.
A selection of videos from some of our happy winners.
To find out who else has won in our 30 categories,

download the report

.
Data Management Industry Professional of the Year - Steve Green, Head of Data (EMEA), Sumitomo Mitsui Banking Corporation
Steve Green is Head of Data across EMEA for Sumitomo Mitsui Banking Corporation (SMBC), looking after all data activity across the EMEA region, and leading the bank's new data strategy. This covers acquisition, management and exploitation of data across all business lines. Previous to this role, Steve was Chief Data Officer at the Financial Conduct Authority (FCA), where he led their Data Strategy between 2017 and 2021 and looked after all data governance, central insight generation and data collection work in the regulator.
Best European Consultancy in Data Management - Capco

Capco, a Wipro company, is a global technology and management consultancy specializing in driving digital transformation in the financial services industry. With a growing client portfolio comprising of over 100 global organizations, Capco operates at the intersection of business and technology by combining innovative thinking with unrivalled industry knowledge to fast-track digital initiatives for banking and payments, capital markets, wealth and asset management, insurance, and the energy sector. Capco's cutting-edge ingenuity is brought to life through its award-winning Be Yourself At Work culture and diverse talent. To learn more, visit www.capco.com or follow us on Twitter, Facebook, YouTube, LinkedIn and Instagram.
Best Data Science Solution - QuantCube Technology

Combining its expertise in macroeconomics, artificial intelligence, machine learning and big data analytics, QuantCube analyses billions of alternative data points in real time to uncover macro-economic insights ahead of the market – giving users a critical edge in their investment strategies.
Portfolio managers at buy-side firms are using QuantCube's Macroeconomic Intelligence Platform (MIP) to gain insights on macro regime changes faster than traditional consensus, enhancing their investment strategies before markets react.
Best Data Provider to the Sell-Side - Refinitiv, an LSEG business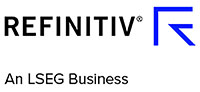 Refinitiv, an LSEG business, is one of the world's largest providers of financial markets data and infrastructure. With $6.25 billion in revenue, over 40,000 customers and 400,000 end users across 190 countries, Refinitiv is powering participants across the global financial marketplace. We provide information, insights, and technology that enable customers to execute critical investing, trading and risk decisions with confidence. By combining a unique open platform with best-in-class data and expertise, we connect people to choice and opportunity – driving performance, innovation and growth for our customers and partners. www.refinitiv.com/en
Best Corporate Actions Solution - S&P Global Market Intelligence
Our unified Corporate Actions Solution offers a unique combination of enterprise technology solutions and managed data services that help global firms across all tiers and segments to reduce risk and increase operational efficiency. Customers leverage our global team of business and technology experts, as well as our proven implementation capabilities, to automate the entire corporate actions event processing lifecycle. This integrated solution is designed to support corporate actions processing requirements across a range of asset classes, markets, client types, and business lines worldwide.
S&P Global Market Intelligence is a division of S&P Global (NYSE: SPGI). S&P Global is the world's foremost provider of credit ratings, benchmarks, analytics and workflow solutions in the global capital, commodity and automotive markets.
For more information, visit www.spglobal.com/marketintelligence.
Best Data Management Initiative for ESG - SIX

SIX operates and develops infrastructure services for the Swiss and Spanish Stock Exchanges, for Post-Trade Services, Banking Services and Financial Information with the aim of raising efficiency, quality and innovative capacity across the entire value chain of the Swiss and Spanish financial centers. The company is owned by its users (120 banks). With a workforce of 3,685 employees and a presence in 21 countries, it generated operating income of CHF 1.5 billion and Group net profit of CHF 73.5 million in 2021.