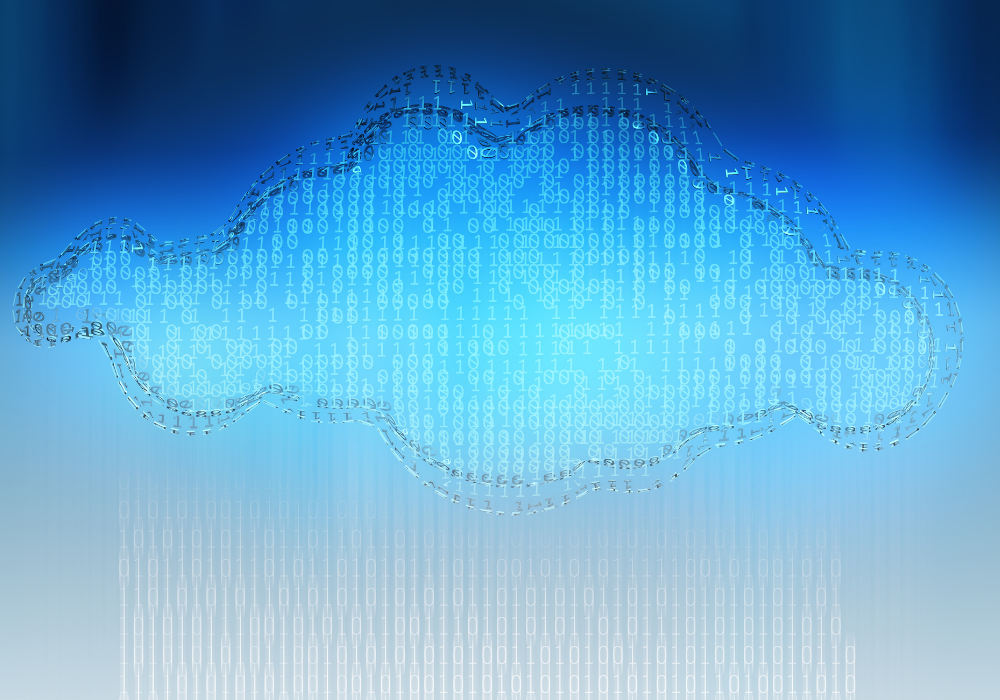 Recorded Webinar: Moving Regulatory Data to the Cloud: A Use Case Discussion
20 October 2020
---
Migrating risk and regulatory reporting data to the cloud is turning out to be one of the hottest trends for 2020 – but not everyone is getting it right, and there are pitfalls to be avoided as well positive outcomes to be achieved. Especially in today's remote working world, financial firms are facing the challenge of meeting all their compliance requirements and regulatory deadlines without having the cohesive teamwork that comes from a central office location – and while that is driving a strong movement towards cloud-based operations, it also throws up some compelling questions around how to make this process as efficient, effective and secure as possible.
In this webinar, we look at why transitioning operating risk and regulatory reporting to on the cloud is the right move for financial institutions to future-proof their global regulatory programs – especially now, when regulators globally require ever more data with ever more frequency.
During a facilitated discussion, experts from AWS, AxiomSL, and leading financial institutions will discuss the benefits of transitioning to a vendor-provided cloud solution, and explore key use cases to provide insight into real-life experience.
Listen today to explore important concerns such as:
What are the top challenges you might face in moving regulatory data and calculations to the cloud, and how can these be addressed?
How can you implement sensitive non-public information to a cloud infrastructure and obtain regulatory approval to do so?
How does vendor-provided cloud solution capability compare to financial institutions' own private clouds?
How can you ensure the ongoing security of highly sensitive risk and regulatory data in a world of ever-increasing integration?
How should you balance the need to embrace change as a differentiator with the inherent risks change inevitably brings?
How can you correctly manage data, change, and operations for a cloud implementation?
Speakers:

Ashok Kumar, VP, Enterprise Data Management, Voya Financial

John McDonald, Head of Governance, Risk & Compliance – Americas, Amazon Web Services (AWS) – Financial Services Vertical

Eric Rothrock, Senior Vice President, Cloud Product Management, AxiomSL

Moderator: Harry Chopra, Chief Client Officer, AxiomSL

A-Team Group Chair: Sarah Underwood, Editor,
A-Team Group
More about our speakers:
Ashok Kumar
VP, Enterprise Data Management
Voya Financial
Ashok is responsible for Enterprise Data Management for Voya Financial. His focus is master data, data models and data governance. Prior to joining Voya, Ashok was the head of Data Standards and Architecture at Citigroup as part of the Chief Data Office. Before that Ashok was at Goldman, Sachs and managed various technology teams including teams responsible for security, account reference data.
John McDonald
Head of Governance, Risk & Compliance – Americas
Amazon Web Services (AWS) – Financial Services Vertical
John is currently the head of Governance, Risk & Compliance in the Americas, for the Financial Services Vertical at Amazon Web Services (AWS).
In this role, John is responsible for partnering with Financial Services Industry (FSI) customers, FSI agencies, and service partners on global regulatory, compliance, and security requirements in relation to cloud computing. He works closely with the C-suite to provide guidance and thought leadership to financial service firms' CIOs, CISOs, IT security and risk management teams, to assist the movement of their sensitive workloads and regulated data into the AWS cloud environment.
One of John's key focus areas is on the people and process transformation that must occur for companies to adopt cloud and other new and innovative technologies. Specifically he works with customers to develop training and education programs to train new employees, upskill current works, and develop a tech talent pipeline that provides a sustainable workforce across multiple technology, security & risk management, and application development protocols.
John also engages with regulatory agencies to understand the latest protocols required of Financial Services organizations who are already in, or considering migration to the cloud. John works with AWS services and solutions teams to ensure that the proper control frameworks are in place, so that customers can successfully move their regulated IT workloads to AWS, and demonstrate ongoing compliance.
Prior to joining AWS he was the Head of Cloud Program Governance at Capital One. In this role he led the transformation of the banks enterprise risk and controls framework to facilitate the adoption of cloud based services across the company.
He has over 25 years of IT and operations experience across multiple industry verticals. In previous roles John has held senior technology management, governance, and risk management positions at The Office of the Governor of Virginia, Genworth Financial, Qwest Communications and Microsoft.
Eric Rothrock
Senior Vice President, Cloud Product Management
AxiomSL
Based in New York City, Eric Rothrock is responsible for the ongoing success of AxiomSL's cloud service. He works closely with the executive team on the cloud vision and strategy, bringing the cloud products to market, and supporting the global business development activities.
Prior to AxiomSL, Eric was in financial technology for more than 17 years with SunGard Financial Systems and Openlink Financial, primarily focused on building new cloud-based businesses from traditional on-premises applications.
Eric holds a B.Sc. in business administration in finance and marketing from the University of Delaware.
Harry Chopra
Chief Client Officer
AxiomSL
With more than 30 years of experience in global sales and financial services, Harry Chopra oversees AxiomSL's global business development efforts, implementing go-to-market strategies and building worldwide client-driven growth.   Previously, Harry was chief commercial officer for Credit Benchmark, where he developed the concept of consensus credit estimates by working with the chief risk officer and chief credit officer community across national, regional and global banks.   Harry holds a B.A. in mathematics with a minor in economics, from the University of Delhi, and an M.B.A. in marketing and information systems from the University of Michigan.
---
Sponsors:
Being away from your computer doesn't mean you have to miss out on our webinars. Download these free apps to take part.