Recorded Webinar: MiFID II – How prepared are we?
17 May 2017
---
Don't miss this opportunity to view the recording of this recently held webinar.
With the compliance deadline for Markets in Financial Instruments Directive II (MiFID II) just over six months away on 3 January 2018, how ready are market practitioners to meet the challenges and obligations of the regulation? This webinar will identify outstanding challenges and how they can be approached, discuss how practitioners are sourcing required – and sometimes difficult to source – data and services, and consider what workflows, processes and best practices need to be implemented in the run up to compliance.
Join the webinar to find out about:
Outstanding challenges
Data and service sourcing
Approaches to compliance
Implementation priorities
Best practice for MiFID II
Speakers:

Moderator: Sarah Underwood, Editor,
A-Team Group

Gaurav Bansal, MIFID II Programme Director, Tilney BestInvest Group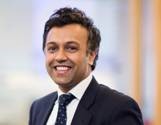 Rinesh Patel, Head of Enterprise & Risk, Market Development, Thomson Reuters

Mark Blakey, CTO, Misato Systems

Joseph Turso, Vice President, SmartStream RDU
More About Our Speakers:
Gaurav Bansal
MIFID II Programme Director
Tilney BestInvest Group
Gaurav is a Transformation Programme Director, specialising in Risk and Regulatory Change. Over the years, he has successfully led and delivered large scale change programmes  working for organisations such as Goldman Sachs, Credit Suisse & Fidelity. He currently heads up the MiFID II programme  at a leading UK Wealth Manger and is responsible for the full delivery lifecycle.
Rinesh Patel
Head of Enterprise & Risk, Market Development
Thomson Reuters
A senior leader in Information and Technology Services with extensive experience of driving growth and enabling business transformation within the financial services industry. Currently leading efforts to define, design and implement regional execution strategy in response to industry priorities including Regulations and Digital Transformation. A Thomson Reuters steering committee owner for MiFID II strategy implementation and execution.
Mark Blakey
CTO
Misato Systems
As principal architect at First Telecom, Mark built a ground-breaking real-time billing system handling large scale data serving millions of clients using prepaid phone cards for public pay phones.
For several years, Mark was Product Manager developing data management systems for the largest financial institutions. As Misato CTO, Mark has applied his years of experience to simplify the logistics of managing data using internet-scale technologies for consumption-led self-service data usage.
Joseph Turso
Vice President
SmartStream RDU
Joseph Turso is Vice President of Product Management for the SmartStream Reference Data Utility responsible for developing data utility solutions for the financial industry. He has over 25 years of experience in Securities Reference Data supporting and implementing data solutions for buy side and investment banks. Prior to joining SmartStream in 2013, he was an Executive Director at Morgan Stanley for 18 years. For most of this tenure he worked in the Enterprise Data Group with roles in Program Management, Business Analysis, Data Operations and Market Data Sourcing. He was also a Director in the Enterprise Data group at Bank of America / Merrill Lynch managing their securities and pricing data. He was also a Director in the Data Management Group at Citadel LLC.
Sponsors: