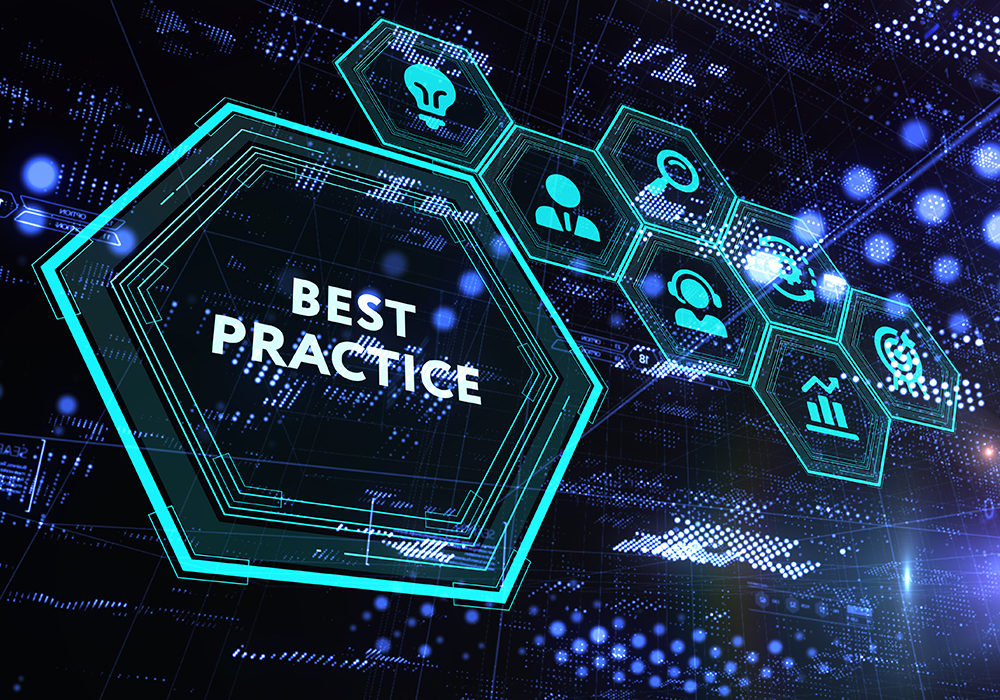 Recorded Webinar: Best practice for Regulatory Change in 2021 and beyond
22 June 2021
---
How to get regulatory change management right and avoid the risks of getting it wrong
The burden of regulatory change on financial firms has never been greater, leaving compliance teams under increasing pressure to ensure that changes are reviewed and acted upon in a timely manner. Technology enhancements in this space can help, allowing firms to look at improving the effective and efficient handling of regulatory change.
Getting regulatory change management right is a fundamental task, as getting it wrong can lead to eye-watering financial fines, reputational damage, and the expense of internal resolution. Improving the efficiency of the process across the organisation increases confidence in compliance, reduces the operational workload, and creates solutions that can be used across the organisation.
This webinar will cover:
The extent of regulation and regulatory change in financial markets
Some of the best practice approaches to regulatory change management
Connecting regulatory obligations to controls, risks and policies to facilitate changes
Helpful technologies and tools to create an automated, accurate and timely process
The benefits of getting regulatory change management right
Speakers:

Peter Vissers, Head of Business Development SparQ, ING Labs

Tammy Eisenberg, Director – Investment Management Risk & Compliance, BNY Mellon

David Cowland, Head of Business Consulting, Eliga

Cynthia Richards, Senior Consultant – Risk & Learning, SAI Global

Moderator: Sarah Underwood, Editor,
A-Team Group
More about our speakers:
Peter Vissers
Head of Business Development SparQ
ING Labs
Peter has 30 years of experience in the banking industry covering risk management, product and relationship management and country management. He worked for ING in a variety of geographies including the Middle East, India, the US and several Latin American countries.
His last position at ING was Country Manager responsible for Brazil and Argentina.
Peter is now responsible for business development at SparQ, an ING-owned Reg Tech that provides an innovative AI driven solution for regulatory change management.
Tammy Eisenberg
Director – Investment Management Risk & Compliance
Former BNY Mellon
Tammy Eisenberg, Esq. is a senior compliance management professional with over 20 years of experience spanning bank, broker-dealer, investment adviser, alternative investments and commodity trading advisor/commodity pools. She is a Director of Investment Management Compliance & Risk at BNY Mellon and has held senior level roles with CLS Bank International (Head of Corporate Compliance), Mizuho Corporate Bank (CCO of two investment adviser subsidiaries), served as a regulator with FINRA and as outside counsel. Tammy's thought leadership has made her a highly sought-after speaker and industry conference participant. She has been a featured speaker for the American Bar Association, the Association of Internal Bank Auditors, National Regulatory Services and IA Watch. In addition, Tammy has been published in the Journal of Securities Law, Regulation and Compliance. Tammy is a licensed attorney admitted to practice in New York State.
David Cowland
Head of Business Consulting
Eliga
David has spent more than 3 decades in Financial Services, covering Retail, Corporate, Wealth and International Banking and Asset Management, in both business and technology roles.
In recent times, he has run Compliance Technology, been Head of Compliance Operations and run the RegTech initiative of a major Financial Services firm. David is passionate about change and innovation and is an avid commentator on RegTech and how it can transform compliance.
Cynthia Richards
Senior Consultant – Risk & Learning
SAI Global
Cynthia is an experienced solutions consultant specializing in Integrated Risk Management, Regulatory Compliance and Audit solutions, working in the information services industry.
She is highly skilled in Business Process, Presales/Solution Consulting, Marketing Management, Customer Relationship Management (CRM), Team Building, and IT Strategy and focus industries have included Banking and Financial Services, government, and retail.
---
Sponsors: