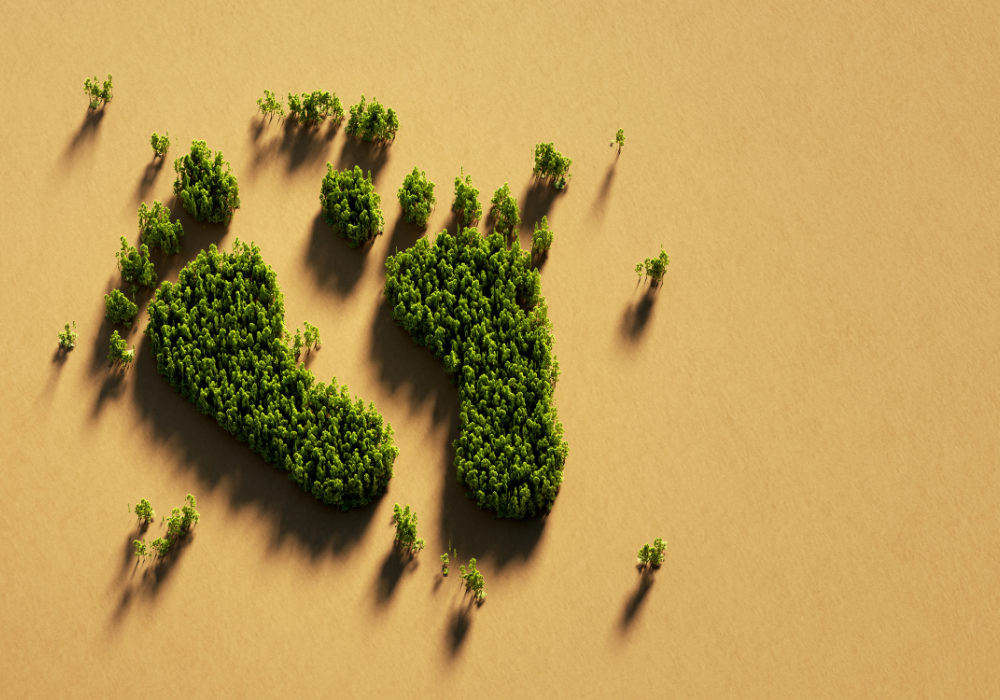 Risk technology platform OneTrust has acquired carbon accounting startup Planetly, further expanding its ESG capabilities to help meet growing demand for climate-risk mitigation data.
The American software giant will absorb the Berlin-based company, bringing Planetly's carbon footprint management and reporting platform to 10,000 corporates from its present roster of 170 clients.
Planetly Chief Commercial Officer Anna Alex said the transaction would enable her company to scale up its Software-as-a-Service product at a time when more companies are seeking partners to help manage their greenhouse gas emissions.
"You can have the best purpose in the world but without scaling it you won't have any impact – and you can have the largest scale but without a strong purpose, you won't have any impact," Alex told ESG Insight. "This is the rationale behind the deal."
Perfomance Management
Planetly's AWS-based solution provides real-time measurements of clients' carbon footprints by combining internal and publicly available industry data. Alex, who co-founded the company less than two years ago, said clients – which include SoundCloud and Hello Fresh – are using Planetly's tools to measure and manage their performance and use that to work towards net-zero targets. They are also utilising the results to help predict the impact of future actions.
Planetly follows Greenhouse Gas Protocol standards and while the data is not made available to financial institutions, clients do use it to satisfy reporting regulations and provide transparency for their own investors.
The deal follows the inclusion of an ESG trust platform into Atlanta, Georgia-based OneTrust's workflows. That offers clients tools to identify and manage climate and sustainability risks associated with their own and their suppliers' activities.
OneTrust said at the time that it was responding to corporates keen to offer greater transparency into the sustainability of their operations.
"Consumers, employees, investors, and regulatory authorities are demanding corporate action against climate change," OneTrust Chief Executive Kabir Barday said. "We want to empower thousands of companies to join this movement, demonstrate accountability, and impact the future by delivering on science-based climate commitments."
Scope Three Disclosure
Alex said that Planetly's automated model encourages clients to seek more ESG performance information from their suppliers, adding ever greater volumes of data to the platform and enabling more accurate carbon footprint calculations.
She said Planetly is able to make calculations to a level of granularity that would be difficult without client cooperation. Using the example of an e-commerce client, Alex said the platform can measure the impact of a product's shipment by incorporating internal data with that of port operators, shippers and shipping lines. It can even incorporate intelligence on the sort of fuel used by the vessel on which the product was carried.
"This is what we're really proud of – we actually can deliver an unseen level of accuracy in the field of carbon and the carbon footprint for companies," she said. The platform is able to plug many of the gaps in data required for Scope Three emissions disclosures, she adds.
Alex argues that measurements are useless unless they can be used to manage an entity's carbon footprint. Planetly's platform enables this by creating benchmarks to which clients can work and gauge their progress.
"Just analysing and then doing nothing won't get us anywhere," she said. "For us it is about analysing first then identify the reduction levers that will have the most effective and efficient means to really get into climate action."
Good Fit
OneTrust, whose platform helps companies secure their data, has expanded through organic growth, successive multi-million dollar fundraises and a bold acquisition policy since its formation in 2016. It reached unicorn status in 2019 and is now estimated to be valued at more than US$5 billion.
The terms of the Planetly transaction have not been revealed but Alex said the companies are a good fit.
"OneTrust is an amazing company and we felt we had an extremely good cultural fit from the very beginning," she said. "Both teams are extremely ambitious and extremely humble at the same time. And this is a unique combination."
Alex said the synergies created by the transaction and the huge volume of new data that will begin hitting Planelty's platform would produce substantial opportunities for new product launches, especially within the regulatory space.
"This is really an exciting field… we started planning only before regulations became stricter," she said. "What's happened throughout the past months is really exciting because now, finally – finally – governments are waking up and are creating reporting burdens on the companies; this is good and urgently needed."