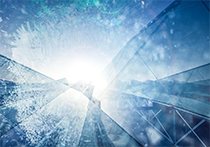 Cloud and cognitive specialist Mphasis has launched a brand new strategic partnership with the UK's iMeta Technologies, a provider of onboarding, client lifecycle and master data management software and services, to deliver a next generation onboarding model for the UK and Europe that aims to disrupt the traditional KYC market through the use of AI.
"Streamlining customer onboarding is essential for financial services institutions worldwide who are now looking at a tech-based approach to manage it efficiently," stresses Anurag Bhatia, Head of Europe, Mphasis.
iMeta specialises in mastering data, automating processes and regulatory compliance, while Mphasis has a long track record of working with global banks and financial institutions on their customer and digital journeys. Mphasis is therefore set to bring its AI, machine learning and operations capabilities in KYC to the partnership, while iMeta brings a disruptive and solid platform, together aiming to redefining the onboarding/KYC landscape and develop a one-stop solution that addresses all of the current pain points within the onboarding process.
The solution will cover the whole KYC lifecycle: from the collection of information through a Customer Identification Program (CIP), to risk assessment – known as Customer Due Diligence (CDD), through to the final steps where Enhanced Due Diligence (EDD) is initiated and contract terms are modified according to the risk.
"Having worked for many years with financial organisations, we have seen similar problems they face around inadequate data management and processes. Through this experience we developed a proven software solution that… automates data and regulatory compliance, cuts onboarding times, [and] increases operational efficiency," comments Ben Marsh, CEO at iMeta.
Subscribe to our newsletter