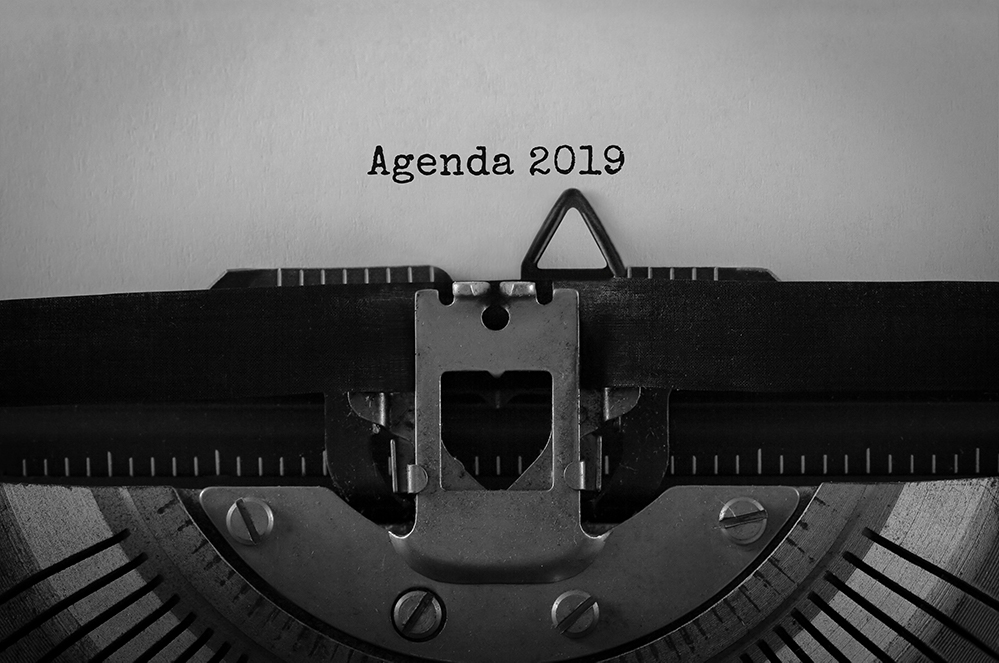 A year on from MiFID II go live and the fall out is still being felt with investment firms adjusting to research unbundling, trading organisations struggling to achieve complete communications surveillance, and the Financial Conduct Authority (FCA) requiring ad hoc reports.
It is also time to move on, set a data first strategy, industrialise the use of data, and make business access to the data top priority. Digitalisation is essential to a 360 view of customers, outsourcing a means of putting IT investment into differentiation, and cloud a good option to get to value quickly.
Considering the potential of data management in 2019 and the fallout of MiFID II that characterised 2018, we talked to Giles Nelson, chief technology officer of financial services at MarkLogic, provider of a NoSQL data hub that allows any type of data from any system to be ingested and managed for business and operational purposes.
A year of possibility
On the agenda this year at many financial firms is digitalisation and the achievement of a 360 customer view that will deliver improved customer service, more customer intimacy, and greater efficiency in compliance. Nelson notes that, on average, investment banks and asset managers are about a quarter of the way along the digitalisation route, leaving plenty more work to do. Legacy systems and siloed data are still a significant problem, along with unstructured data and difficulties of getting data management projects off the ground and delivering value at any speed.
Nelson suggests relational database technology is no longer fit for purpose to execute complex projects managing many types of data and designed to provide a 360 view of customers. That doesn't put relational database technology on the rip and replace list, but does mean it needs to be part of a wider data management solution.
He explains: "Relational technology is very mature and it works fine, but building an uber relational model to bring together data for a 360 view is a long process and doesn't work well. We've met quite a few firms who have tried this and delivered nothing." He also suggests Hadoop is past its best and expects open source and closed source software to coexist going forward.
Going some way to solving these problems, the MarkLogic operational data hub – which can be deployed on premise or used in the cloud – takes a data first, rather than model first, approach. It avoids disruption by leaving relational databases, silos and other systems in place, and extracts metadata associated with both structured and unstructured data to provide a single hub where all data can be searched and accessed.
Nelson says: "The data first approach means no modelling upfront. All data is searchable immediately. You can explore the data, make transformations. If this is done iteratively, you can deliver value at each stage."
As well as moving the hub into the cloud – initially Amazon Web Services (AWS) but soon Microsoft Azure too – Nelson says MarkLogic is looking at how semantics could be introduced to increase the meaning of data in the hub and for use cases such as modelling complex financial instruments or categorising legal documents. The company is also responding to interest in artificial intelligence by allowing apps to be plugged into the hub and driven by its data content.
MiFID II fallout
While implementing regulation continues to be a data management priority in capital markets, the consequences of MiFID II that characterised 2018 and are lingering on. Nelson identifies execution and research unbundling as a major market change that is shifting relationships between the sell-side and buy-side.
Where buy-side firms previously received free research from sell-side firms, they must now pay, making them far more discriminating about research and forcing the sell-side to up the ante or quit the business. And even if they do improve their offer, sell-side firms face growing competition from newly formed independent third-party research platforms.
Nelson comments: "On the execution side, unless research is quite sophisticated it has become a bit of a commodity and firms aren't happy about paying for that."
MarkLogic recognises the fundamental change caused by unbundling as an opportunity for its data hub. On the buy-side, MiFID II has made asset managers look at how they are going to get the research they need. Some are building research teams, others buying from the sell-side or using third-party platforms. Alternatively, they can use the capabilities of the MarkLogic hub to manage data and author research that will help them make better informed decisions and share research with their clients.
On the sell-side, some firms want to differentiate by offering high-quality research that buy-side clients will readily buy, while others will back out of the business. For those that continue, as well as for buy-side firms, Nelson says the MarkLogic data hub is well suited to the task as it uses natural language processing (NLP) technology from partner Smartlogic for sophisticated data extract and supports data management to author and distribute research reports quickly and efficiently.
Research unbundling required by MiFID II has caused significant change in European financial markets, and that change could escalate if buy-side firms in the US putting pressure on the Securities Exchange Commission (SEC) to pay hard dollars for research get their way.