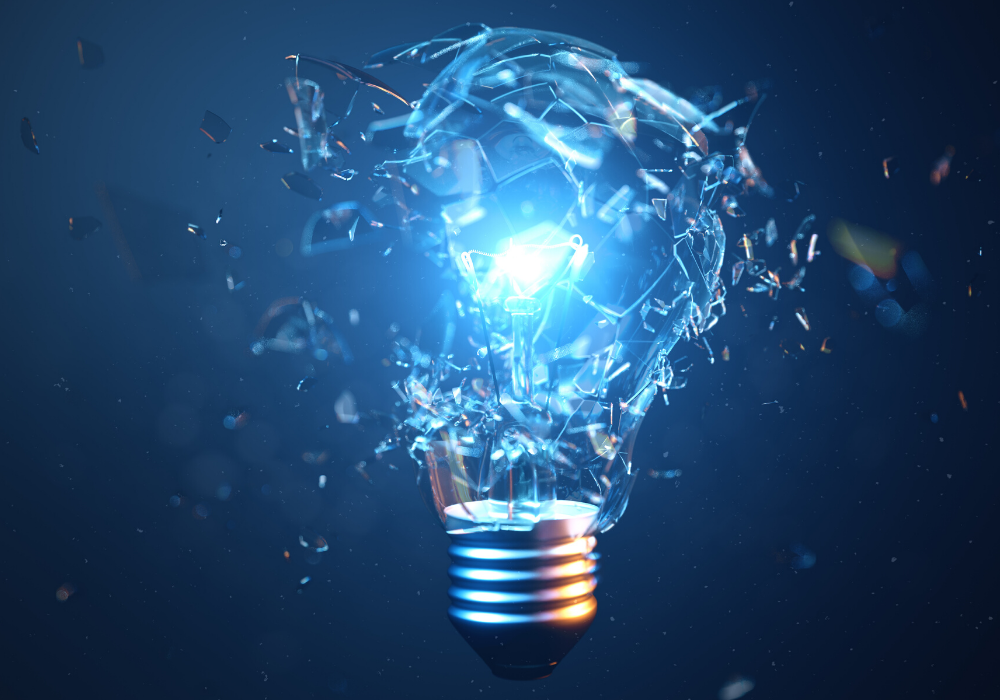 Last month saw the official launch of a new model designed to connect fintech leaders, financial institutions, regulatory agencies—and their innovation teams— with the goal of modernising the financial regulatory system. With $2 million already raised from a range of FinTech entrepreneurs and ventures capital firms, the Alliance for Innovative Regulation (AIR) is off to a flying start. But what does it hope to achieve? We sit down with Co-Founder and Executive Director David Ehrich to learn more.
With 20 years of experience in banking and payments, including as the Head of Credit Card Strategy at JPMorgan Chase, Ehrich is no stranger to the challenges that traditional banking can throw up. As the founder of Petal, a New York-based fintech credit card start-up pioneering the use of cash flow underwriting for consumers who lack a history of credit, he turned his focus to innovating his way out of the issue – but found that the missing link was in fact a relationship with the regulators, who often aren't aware of the technologies that can provide solutions to the problems they are trying to solve.
"There is a limitation that the regulatory system has around understanding the technology that helps them to be able to regulate new technology," he explains. "They need to understand what is happening in the market not only so that they have the ability to regulate it, but so that they can improve the process of how they regulate it."
Ehrich partnered with former SEC Deputy Comptroller of the Currency, Jo Ann Barefoot, to explore how they could help regulators to keep up with the pace of change in the private sector – which, they believe, represents a huge risk to the security of the financial markets.
"If the regulators can't keep up with the rapid pace of change in a market that is undergoing a huge technological transformation, then they run the risk of accelerating backwards," warns Ehrich. "Look at Libra (the new cryptocurrency project from Facebook) – the regulators are really struggling to figure out what to do about this, to the extent that they don't even know which regulator should be responsible, or whether to treat it as a security or a commodity. They are coming face to face with the limitations of their own thinking."
To move forward, AIR is hoping to help regulators to change their path and create a new model, one which embraces technology and innovation in order to migrate from a largely analogue, manual regulatory system towards one that is based on a digitally-native design.
"There is no question that technology is going to transform the regulatory system. Our role is to help facilitate that transition so that people believe in it, trust it, and accept it."
The group has three pillars of activity. First, to create technological capital and improve the knowledge base around regulatory innovation – including through the development of white papers and research to help regulators jumpstart their thinking. The second challenge is to facilitate meetings and create educational opportunities for regulators to start embracing these new ideas – translating that knowledge base into the basic building blocks of a new technological approach. And the third is to create demonstration projects: taking ideas and turning them into (beta) reality to show regulators what they can achieve, and then train in them in how to use them. "You've got to think big, but start small," says Ehrich.
One of the ways in which AIR is starting to bring these disparate stakeholders together is through Tech Sprints, working to execute experiments and demonstration projects that model and incubate scalable change. In July, AIR ran the first-ever US financial regulatory TechSprint – a week-long hackathon on financial regulation organised in collaboration with the UK's Financial Conduct Authority (FCA). Focusing on how to better address money laundering through technology, the Sprint featured five competing teams drawn from 35 diverse companies and three federal regulatory agencies, and was observed by 65 regulators from 16 agencies – including the FCA Head of Innovate, Samantha Emery. Solution demos and keynotes were live streamed from London, including an address by Assistant Secretary for Terrorist Financing at the US Department of the Treasury, Marshall Billingslea, who announced plans for the Treasury Department to conduct its own Tech Sprint in 2020. The teams demonstrated their solutions to senior leaders at the Financial Crimes Enforcement Network, FinCEN, as well as presenting to the heads of the US financial regulatory agencies.
A key theme of the week was an exploration of Privacy Enhancing Technologies (PET) to enable financial companies and law enforcement to share information more freely, while safeguarding the privacy of financial customers. Ehrich also highlights the emergence of machine executable regulation and the possibility of executing regulations in code as another exciting area of focus.
"We are bringing people together that are normally from very different professional backgrounds," says Ehrich. "There is a tremendous opportunity to better understand the way that regulation works, the way that new technologies such as AI and machine learning can modernise and scale that approach, and how we can use that technology to learn as we go. It's an exciting time."