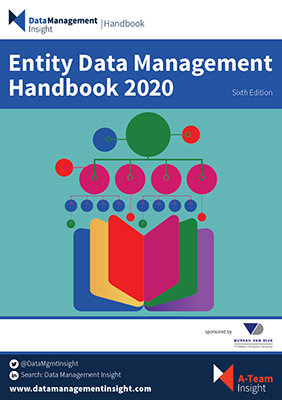 Entity Data Management Handbook – Sixth Edition
High-profile and punitive penalties handed out to large financial institutions for non-compliance with Anti-Money Laundering (AML) and Know Your Customer (KYC) regulations have catapulted entity data management up the business agenda. So, too, have industry and government reports on the staggering sums of money laundered on a global basis.
Less apparent, but equally important, are the ongoing efforts of financial institutions and entity data vendors to challenge these problems by continually improving the quality, accuracy and accessibility of entity data, as well as hierarchy and ultimate beneficial ownership data.
In this sixth edition of A-Team Group's Entity Data Management Handbook, which is sponsored by entity data specialist Bureau van Dijk, a Moody's Analytics Company, you can find out everything you need to know about sourcing and managing entity data. The handbook delves into the detail of the data in its own right, business and regulatory use cases, issues around data quality, technology options for entity data management, and more.
Download the handbook to:
Review the challenges and opportunities of entity data management
Discover how to source and sustain high quality entity data
Catch up on the latest developments of the Legal Entity Identifier (LEI)
Explore existing and emerging business use cases of entity data
Identify the most appropriate technology solutions for your business
Update your knowledge of regulatory requirements for entity data
If you are interested in sponsoring or advertising in one of our handbooks, suppliers guides or special reports, please get in touch with us.