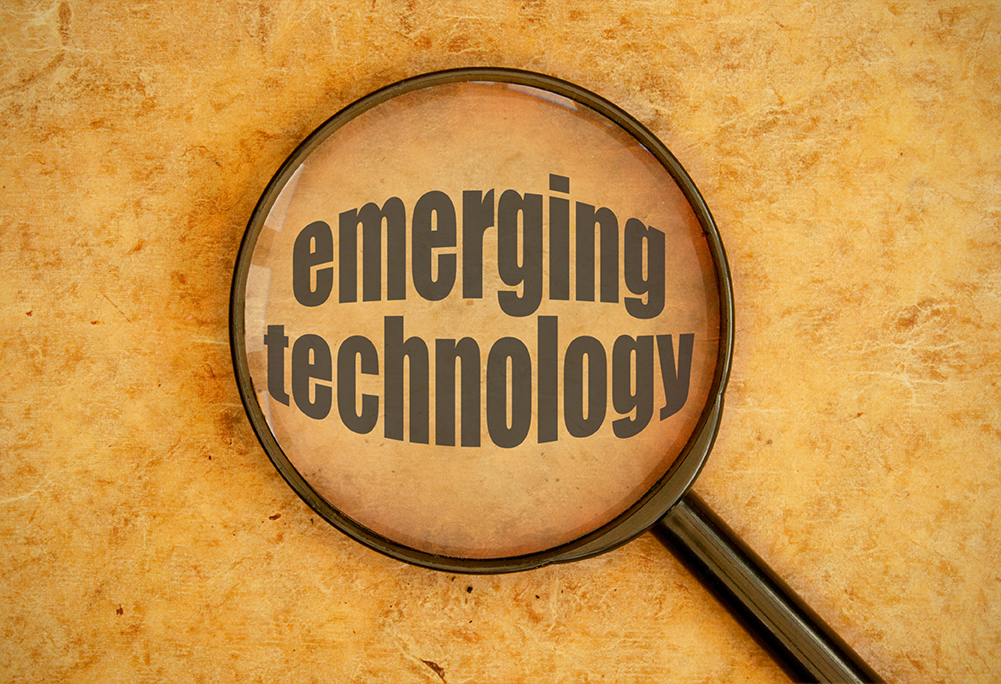 There is an emerging sense of pragmatism around the adoption of new technology, according to the latest global survey from Thomson Reuters Regulatory Intelligence, released today. While the potential advantages of FinTech and RegTech are widely acknowledged, there is a growing sense of realism around the implementation challenges and practical reality of achieving the promised benefits of improved efficiency – while firms are increasingly wary of whether providers are indeed able to deliver all the solutions they promise.
Thomson Reuters Regulatory Intelligence on February 5th 2019 published its third global annual survey report on 'FinTech, RegTech and the Role of Compliance'. Representing compliance and risk practitioners around the world from almost 400 financial services firms, the report provides insight into how risk and compliance functions are responding to the challenges and benefits presented by the digital and technological transformation.
"This year had an added level of complexity due to the challenge around current economic uncertainties, international trade and geopolitical tensions," explains Stacey English, Head of Regulatory Intelligence at Thomson Reuters and Co-Author of the report, to RTI. "We are also seeing a continued rise in personal liability, and that is having a profound impact on working practices."
The report highlights a number of key issues relevant to the RegTech space – one of the most important of which is the technology issue arising from the increasing regulatory burden. "Technology and its associated risks and challenges has universally become, and will remain, a boardroom issue," says English. "A key challenge for all risk and compliance functions is to continue to rise to that challenge and to be able to assist the board in the identification, management and mitigation of technology risk whilst also seeking to gain the most benefit from the potential solutions being developed."
This is likely to result in a continued investment in technology, even as firms become more cautious in their strategic choices.
"There is an urgent need to revamp outdated IT infrastructure and processes," warns English. "All those patches and fixes and workarounds are just temporary measures – there is a substantial amount of work and investment to achieve the level needed, and we have seen through this report that there is currently a lack of confidence in terms of firms' ability to support and effectively implement new RegTech solutions."
Firms are working with a near-universal need to revamp legacy systems while also continuing to embed massive regulatory rulebook changes, and this upgrade requirement remains the biggest financial technology challenge. As a result, there is a growing urgency to further invest in specialist skillsets to accommodate new developments. Over a third (34%) of firms reported investing in board level specialist fintech skills over the past year, while a further third (37%) have identified the need for investment in specialist skills, although they have not yet done so.
There has also been a marked increase in the need for risk and compliance functions to have more involvement in assessing the implications of fintech innovation, with a concurrent drop in those reporting that their risk and compliance function is fully engaged. Board involvement has also fallen – with almost double the number of firms reporting that their board needs to be more involved in FinTech and RegTech decisions.
Worryingly, the implementation of RegTech solutions in compliance management has slowed down since last year. In 2019, just 8% of respondents report having implemented a RegTech solution – in comparison to 30% in 2017 (although over a third said they were considering implementation). Why?
"There is a growing sense of pragmatism, of being realistic around implementation challenges and the acknowledgment that the IT infrastructure needs to be upgraded before you can actually benefit from the new technology," explains English. "Firms are also telling us that there is a proliferation of immature technologies out there and some over-optimism about what they can deliver in the short term."
It's not all bad news, however. A majority of respondents continue to believe that the successful deployment of FinTech/RegTech should drive up efficiency and effectiveness, allowing more time to focus on value-addeds – with compliance monitoring, financial crime fighting, AML, KYC and sanctions being the top areas of interest (compared with last year, when the interpretation and implementation of regulations came top of the list.) Budgets are also remaining steady – in the latest report, 31% of firms expect their budget to grow.
"Banks are looking at this as a competitive advantage and that is why they will make the investment," concludes English. "It is going to make them stand out as more stable and more efficient."
With some major deadlines coming up this year including political milestones such as Brexit, regulatory landmarks such as the Senior Managers and Certification Regime and other conduct rules, and financial regulations such as the September implementation of the PSD2 Regulatory Technical Standard (RTS), institutions need to be aware of what is coming and how to handle it.
The Thomson Reuters report is just the first of a series of upcoming surveys throughout 2019, and it offers a unique insight into how financial firms are handling, managing and preparing for upcoming and ongoing regulatory change. The full report can be accessed here