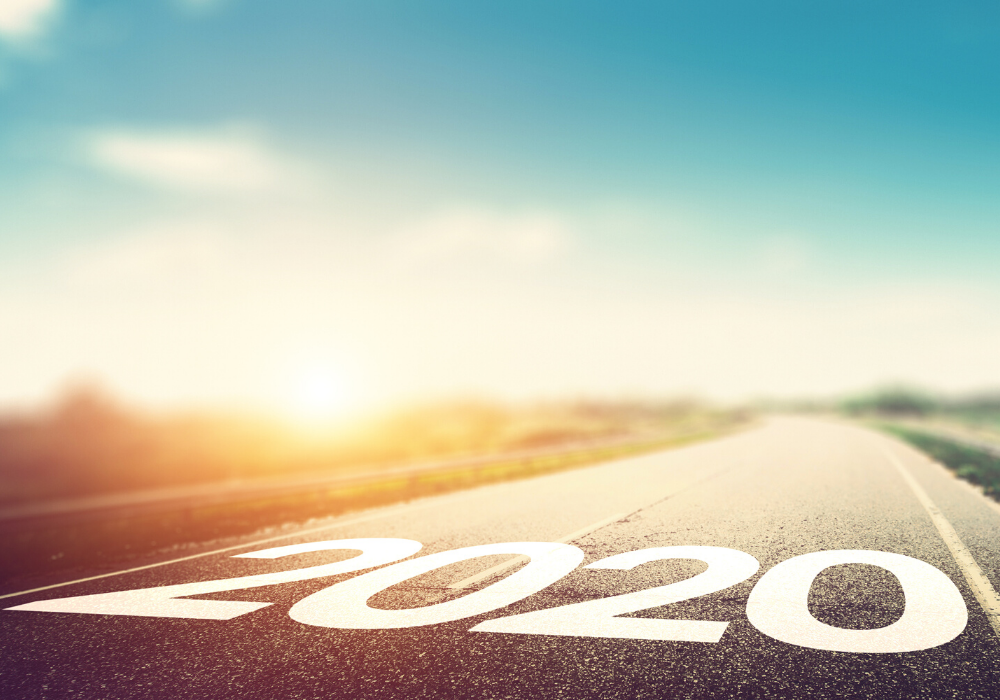 2020 is finally (thankfully!) drawing to a close. It's our last issue of the year, and what a year it has been. From lockdowns to loopholes, disaster recovery and doom-mongering to booming markets and business as usual, the past 12 months have been a rollercoaster ride for everyone, and the financial services have not escaped. But how has regulation evolved to meet this changing landscape? What were the biggest trends of 2020, how have firms coped with the uncertainty, and what should we be looking out for in the year to come? We sat down with a selection of the industry's leading experts to discuss the past, present, and future for the RegTech and regulatory space.
Key trends
It's been a year of the unexpected, but a few trends have come to the fore in the regulatory space that have characterized this year.
Carlo di Florio, Global Chief Services Officer of ACA Compliance Group, summarizes the gravity of the past 12 months. "2020 has seen interrelated shifts and changes on a scale not seen since The Great Depression: global economic turmoil, supply chain disruptions, and increased cyber and regulatory threats, among others. This year we also saw increase in enforcements and risk alerts from the SEC noting many deficiencies in compliance programs from cybersecurity, performance reporting, staffing, and technology gaps. The director of OCIE has emphasized the importance of assessing and investing in compliance programs. Then of course we have Brexit; the FCA has expressed an intention to remain highly active on the international stage, where it will continue to contribute and shape the global agenda. While investment firms have, so far, primarily focused on the near-term, cliff-edge nature of the UK/EU negotiations on future trade arrangements, longer term, more tactical decisions will need to be made in 2021 by both the FCA and its market participants."
But firms have nevertheless adapted to these pressures, and made numerous changes to their operations to better approach the new working normal.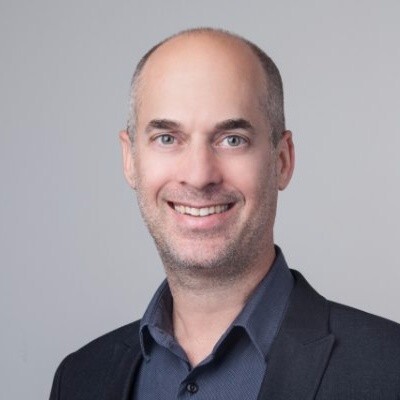 "We've seen clients actively looking for ways to drive increased efficiency and accuracy, but within the reality of cost constraints," notes Ronen Kertis, CEO of Cappitech. "This is particularly true in light of the COVID-19 situation which has brought additional challenges and led to some budget cuts. Clients are also looking to reduce long term risks as a result of further regulatory or market changes that we have seen during the year."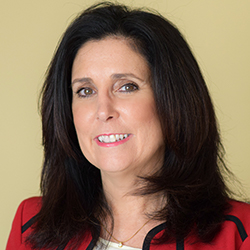 "Firms are beginning to dedicate budget and resources to build control framework and validation services," adds Linda Coffman, EVP of Smartstream RDU. "For instance, we have seen an increase in the number of firms building or buying services that allow them to review and validate MiFID trade and transaction reporting for a given day. At times this may require historical reference data that a firm will need to capture or obtain. Those types of hurdles are what we see firms focusing on as we close out the year."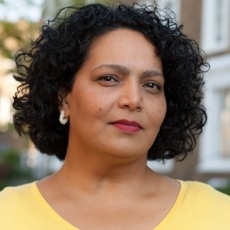 Malavika Solanki of the Derivatives Service Bureau highlights the developments we've seen in the industry approach to data management and reporting. "For participants, we've seen the desire to collectively work towards improved data quality and consistency when undertaking regulatory reporting. This enables an increased number of participants to more easily identify the golden source of the data they need to report, and to subsequently utilize and report that data in a consistent manner. For regulators, we've seen a trend towards increased harmonization and alignment in the use of identifiers and data elements that are reported across the various regulations; as well as an increased focus on exploring the use of specific forms of AI to drive SupTech."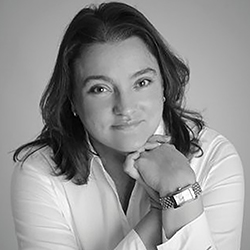 Finally Susannah Hammond, Senior Regulatory Expert at Thomson Reuters, points out that a key regulatory issue in 2020 has been the roll-out of regulatory forbearance as a response to the pandemic. "Regulators have largely been seen to have had a 'good' crisis, acting quickly and seeking to support financial services firms and their clients. That said, firms need to be aware that forbearance is not infinite and neither is regulatory patience particularly where firms have been found to be taking advantage of the pandemic."
Want to hear more? Don't forget to sign up for our upcoming RegTech Summit Virtual next year, running across 18-20 May 2021, to access live and in-depth discussions of all the hottest topics facing the RegTech industry right now.
Top priorities
So what should firms be looking to achieve in order to prepare themselves for the challenges of the coming year?
"Governance," emphasizes Hammond. "Firms moved at speed to respond to the crisis with mass remote working and associated changes to decision making. As a result, they need to ensure that their suite of policies and procedures and governance infrastructure has kept pace with the ramifications of 2020 and reflects the current operating reality.
"Data quality continues to be a challenge and regulators are spending more time looking at this so it's definitely a priority," adds Kertis. "Focusing on CAT (Complete, Accurate and Timely) reporting is the main focus for regulators for strict compliance and an area that will improve reporting during 2021 and beyond. Firms with SFTR reporting requirements are focused on bedding these down or, for those who need to, preparing for reporting next year. Firms also need to be prepared for new regulations, the US CFTC refit and of course, Brexit."
"There are lots of regulations to choose from, however the one that the RDU is most focused on at the moment is the transition to a post-Brexit marketplace and ensuring that in 2021 our clients have the data and logic in place to accurately report to both the EU and UK jurisdictions," agrees Coffman.
Solanki thinks that streamlining workflows to reduce cost and optimize the centralised use of data libraries and well defined data elements to the extent practicable is important, while from an OTC data perspective, firms should be preparing for the Unique Product Identifier (UPI) which starts to become reportable from late 2022 onwards, and also for the transition to use of the new CFI standard, which will replace the 2015 standard that is currently in use by market participants.
Di Florio recommends a further three strategies that ACA Compliance believes risk and compliance leaders need to embrace for 2021 in order to deliver cost savings, resilience and value. First, although it might seem obvious, firms should leverage RegTech. "The future is technology that provides better regulatory coverage and lower operational risks around the clock. The "lift" to shift to a tech-enabled compliance program is some upfront time and effort that will have a near-term return, both in cost savings and program effectiveness and efficiency. RegTech can help risk and compliance teams minimize the time and effort required to execute the digital transformation of their compliance program, while delivering cost savings of up to 60%."
The second is to embrace outsourcing. "For risk and compliance leaders working under the mandate to do more with less, offloading time-intensive day-to-day tasks to a trusted third-party vendor can help increase efficiencies and reduce costs up to 50%. Regulators have made third-party risk a focus area due to its critical importance to investor protection and market integrity. So, it's key that third-party vendors are recognised as a credible partner with a proven track record, particularly when outsourcing risk and compliance activities."
And the third is to build operational resilience to manage cyber threats, business disruption, and third-party risk across the enterprise and beyond. "2020 truly tested the operational resilience of firms, many of whom now see a distributed workforce and extended enterprise model as part of their future. Ensuring that risk and compliance functions are resilient is paramount. Allocators and regulators alike have made operational resilience a top priority and expect firms to operate as required during any conditions and thereby help the financial system absorb and adapt to them," says di Florio.
Download the eighth edition of A-Team Group's Regulatory Data Handbook: a 'must-have' for capital markets participants during this period of unprecedented change.
Mind your step
It's not all plain sailing though, and there are some notable obstacles to success. What should firms watch out for over the coming months, and what are the biggest pitfalls they need to beware of?
Based on Cappitech's third annual global regulatory reporting industry survey, conducted in Autumn of this year, firms are primarily concerned about where there may be existing or future knowledge gaps as well as the ongoing issues of correcting inefficiencies and errors; an issue that drove over two thirds of survey respondents to make changes to their regulatory reporting over the last year. "We also see that there's a tendency to be complacent regarding older regulations that are already in place which can be risky as these "legacy" regulations are constantly being updated and require proactive reporting adjustments," notes Kertis.
Solanki also warns against "the understandable but perilous focus on the use of tactical solutions to solve near term issues, that may result in increased cost and inefficiencies as additional requirements come into effect in subsequent years."
Coffman agrees. "Firms need to be careful with assumptions. Many firms assume their existing MiFID solution can easily adapt to incorporate the FCA reporting requirements and are not doing enough testing or planning [for example]. That concern is relevant across a number of regulations."
Hammond highlights the issue of documentation. "I suspect for many firms a major pitfall will be record keeping," she tells RegTech Insight. "In the chaos of the pandemic many firms will have taken decisions and implemented technological solutions without their usual approach to robust and detailed evidence. It will be a key area for firms to remediate ahead of the likely post pandemic reviews."
Looking ahead
So what can and should financial institutions be doing to gain a headstart within the RegTech space for 2021?
"Firms should start early evaluating available Reg Tech solutions as the number of solutions are growing every day, however they need to ensure that their evaluations include both the technology as well as the data requirements which are often missed," recommends Coffman.
"Firms need to prioritise solutions which bring operational efficiencies – budgets are likely to be stretched in 2021 and firms may well be able to do more with less if they invest wisely in technology that embeds efficiency and effectiveness into the business," adds Hammond.
"Participate in industry forums where matters of substance are being debated and agreed so that the firm's views and needs can be fully taken into account in agreeing any final recommendations that the group may make," suggests Solanki.
Kertis thinks that keeping abreast of innovation will be a key differentiator. "Financial institutions who consider how they can increase efficiencies, especially via increased automation or by ensuring their reporting processes are all in one place ,are likely to see ever improving benefits in terms of reducing resources for regulatory reporting and being able to use their data more productively," he tells RegTech Insight. "We've seen a lot of interest from clients in our data visualisation techniques, which allows them to use compliance data much more effectively and this is definitely an advantage for those firms."
Finally, Di Florio adds his conclusion. "To effectively manage risks and gain competitive advantage, firms need agility, scalability, and resilience so they can quickly adapt to circumstances and successfully seize opportunities while mitigating continuously evolving risks. Key to success is how well risk and compliance leaders leverage technology, outsourcing, and operational resilience strategies to do more with less and successfully navigate the evolving landscape. These capabilities help firms build adaptability, scale, and resilience into their processes and culture to quickly respond to rapidly evolving circumstances."
If you would like to participate in our upcoming 2021 activities, focusing on many of the key regulatory issues and themes outlined above, please contact sales@a-teamgroup.com for more information.
Subscribe to our newsletter