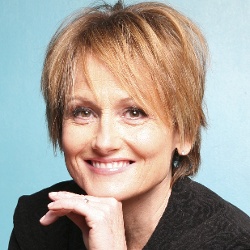 Although there is considerable hype around technology buzzwords such as artificial intelligence (AI) and machine learning (ML), the reality is that today, the world of RegTech is being shaped by other, more fundamental forces, says Anna Mazzone.
Mazzone is general manager and managing director for UK and Ireland at MetricStream, as well as a non-executive director at the Open Data Institute (ODI). The ODI was co-founded in 2012 by the inventor of the web, Sir Tim Berners-Lee, and artificial intelligence expert Sir Nigel Shadbolt, to show the value of open data, and to advocate for the innovative use of open data to affect positive change across the globe.
Mazzone says there are five key forces that are shaping RegTech at companies today. These are:
1 – Escalation of the talent shortage and a lack of diversity and inclusion
Globally, organisations are on a mission to digitise themselves, but "there is just not enough talent to match the demand," she says. This shortage is global in scale, across the US, Europe and the UK, and parts of Asia. It spans roles such as project managers and business analysts as well as solution architects and developers.
It can also be challenging to meet diversity goals, with fewer women applying for these roles than men. Without a diverse and inclusive technology team, this may lead to challenges in the use of AI going forward. For a company, finding the right talent for an IT department can pose a significant challenge, Mazzone says, limiting the ability of organisations to create custom-built technology solutions internally. This effective cap on the capacity to engage in new IT projects has forced organisations to rethink their priorities, she says.
2 – Simplification of technology environments
In the past, organisations have sought to fully replicate their manual processes, no matter how complex, within new technology tools. They have spent millions of dollars creating customised software to match the idiosyncrasies of their organisations that developed over time – such as complex matrix organisational structures, entangled processes, or layers of legacy IT solutions.
"Companies are just beginning to understand that the complexity they created in processes, they then transferred into technology," says Mazzone. "This is just not sustainable for them. They cannot be agile companies of the future." Both the processes and the technology that supports them needs to become more streamlined, she says.
3 – Standardisation of policies, products, and processes
When it comes to both risk and compliance, some industries are better at sharing data and best practises than others. In many industries, this kind of information is still considered to be competitive and proprietary by leadership. However, this outlook is beginning to change, with the change often being driven by an evolution in regulatory approach.
For example, financial services regulators in some jurisdictions now demand improved governance frameworks around policies, products, and processes – with a focus on improving the operational resilience of an institution. As well, senior executives are beginning to realise that many types of data and best practices could be shared with other organisations, to their mutual benefit. This is leading towards a move to standardise many products and processes through improved internal and cross-industry collaboration.
4 – Implementation of data governance frameworks
Mazzone says she is also seeing an intense focus on data quality and governance issues. "Everyone wants to work with AI and ML solutions, because these technologies hold so much promise," she says. "However, you cannot use AI or ML if you don't have good data. The first thing you have to do is to clean up your data, in-house." For some large, complex organisations, data governance projects can be substantial in size and take two or three years. One important outcome of such projects is a vocabulary of common terms that are used to describe data types, processes, etc. Reaching agreement through effective collaboration can often be one of the most challenging aspects of a data governance project, Mazzone says.
5 – Adoption of more agile approaches
The pace at which risks are emerging and regulations are evolving is unprecedented, says Mazzone. As a result, organisations are finding that they need to be nimbler than they have been in the past, to adapt and thrive. Manual processes need to be swapped out for technology to accelerate speed, reduce resources, and better identify and manage risk.
Mazzone says organisations need to rethink how they use technology as well. For example, some companies are beginning to give employees apps for specific activities such as reporting observations or issues that may lead to early detection and mitigation of a loss event. "These reporting apps enable issues to bubble up to the board and senior management much more quickly and effectively," she says. "The result is that there is serious attention given to resolve these issues from the top of the house."
In summary, today's organisations face a number of trends that are already having an impact on their ability to engage with RegTech going forward, says Mazzone. Being able to engage competitively and innovatively with technology will require adherence to the strategic factors above, she adds.