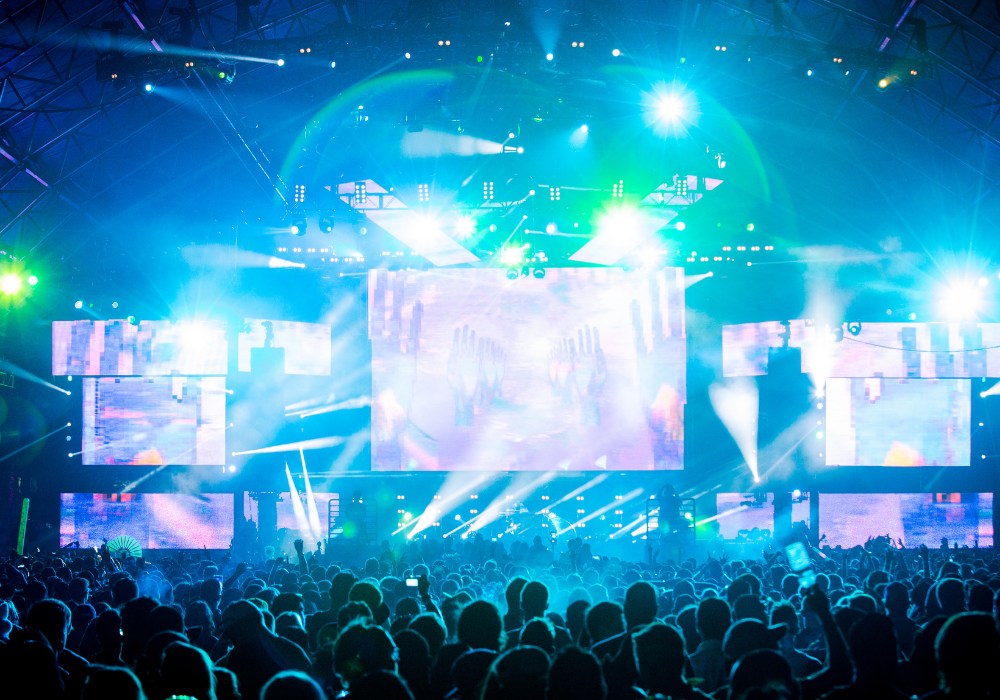 A-Team Group's Data Management Summit USA Virtual kicked off today with a hugely insightful live practitioner innovation keynote followed by two live, and lively, Q&A sessions packed with audience questions and answered by the day's expert keynote and panel speakers.
Andrew Delaney, president and chief content officer at A-Team, hosted today's live sessions of the summit and prefaced the innovation keynote on digital transformation with an audience poll. Answering the question 'What are the biggest challenges and risks of a digital transformation program?', our audience said managing risks associated with shifting to the cloud and cyber security risks are far and away the biggest problems.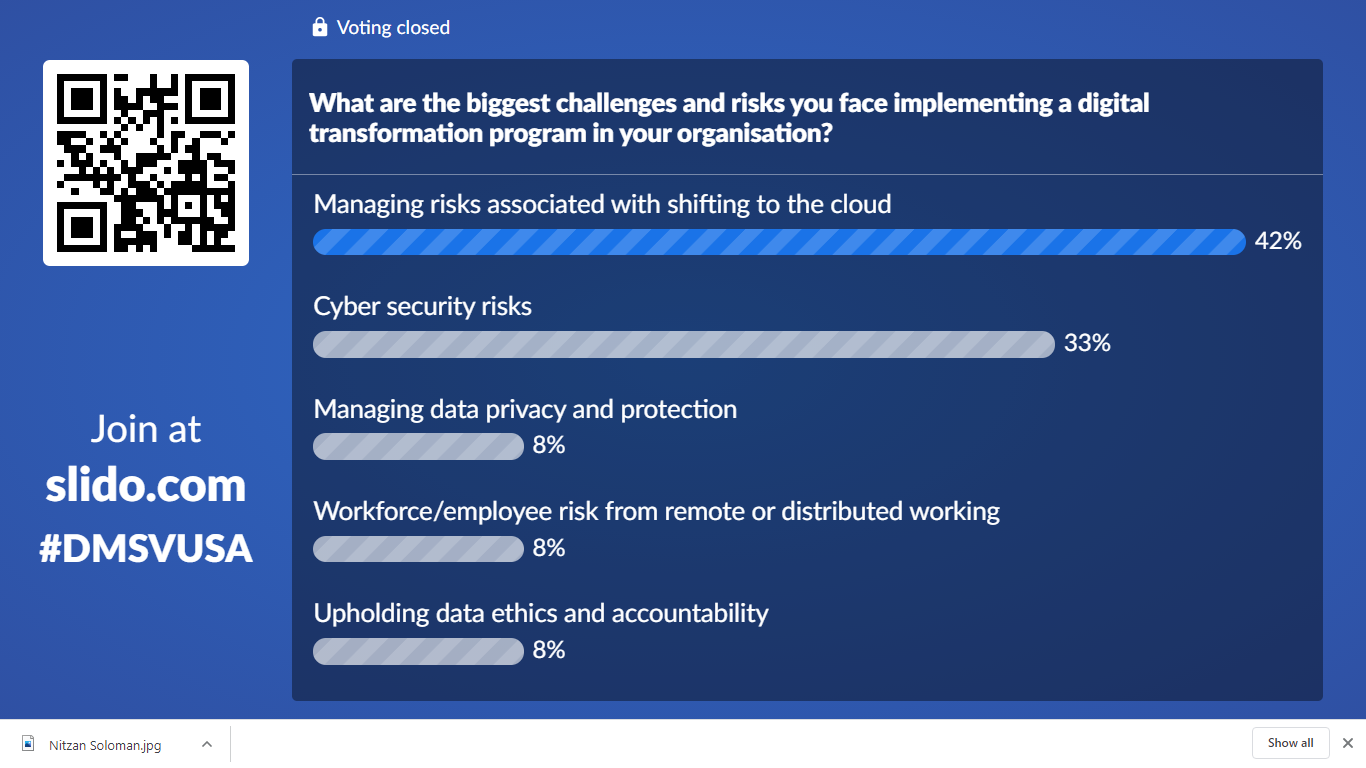 Practitioner innovation keynote
Having set the scene, Delaney introduced innovation keynote presenter Julia Bardmesser, senior vice president, head of data, enterprise architecture and Salesforce development at Voya Financial.
In her keynote, Leveraging disruption as a catalyst for change and digital transformation, Bardmesser discussed the challenges of digital transformation and how to facilitate a successful move by starting with end goals. She noted the evolution of digital transformation from a focus on end client experience to continuous reduction of friction in how a company operates end-to-end, and shared Voya's voyage.
Challenges en route include culture, legacy and speed of change. These can be balanced with robust data management, a move into the public cloud and value, re-use and flexibility. Using 'a consumption based approach', Bardmesser demonstrated how to achieve transformation that delivers value and agility, and offers benefits including actionable analytics, accelerated product evolution, and improved customer experience.
Digital transformation Q&A
The first live Q&A session was joined by members of the Summit's digital transformation panel, John Bottega, president, EDM Council, and joined by Brian Greenberg, director, data and analytics, BNY Mellon; Deborah Lorenzen, managing director, head of enterprise data governance, State Street; Malavika Solanki, member of the management team, Derivatives Service Bureau (DSB), Harry Chopra, chief client officer, AxiomSL; and Scott Preiss, managing director, global head of CUSIP Global Services, S&P Capital Market Intelligence.
They reviewed the poll results, discussing the problems of people, process and breaking things when moving to the cloud, and answered a wide range of audience questions. These ranged from how to get going with a digital transformation program – it is not a smooth straight line process, to how to prioritise projects – you need a balance between regulatory requirements and forward thinking here, and how to build-in innovation – not for the sake of innovation, but to reach your goals.
KYC and onboarding Q&A
The second live Q&A included members of the Summit's KYC and onboarding panel, Dessa Glasser, independent board member, Oppenheimer & Co., principal, The Financial Risk Group, and joined by keynote presenters and panel members including Donna Rudnicki, managing director, capital markets data strategy and AML program delivery executive, RBC Capital Markets; Allie Harris, vice president and chief data officer, global banking and markets, Scotiabank; and Bill Hauserman, senior director, compliance solutions, Bureau van Dijk.
Keynote presenters Linda Coffman, senior vice president, SmartStream RDU, and Sam Sundera, head of future business, SIX, also joined the conversation.
There were plenty of questions to answer in this session too, with a focus on compelling use cases of AI and ML – automating the KYC process and combining structured and unstructured data to find customer trends, approaches to data governance – giving a 360 client view the highest governance, and AMLD6 compliance – ML will be helpful here, but only if you have good data.
Touching on their keynotes, Coffman outlined how to discover the true cost of data projects, and Sundera the potential of innovating corporate actions.
Join us tomorrow for another day of live and on-demand data management keynotes, panels and fireside chats with Andrew Delaney and some of the most knowledgeable speakers in the industry.