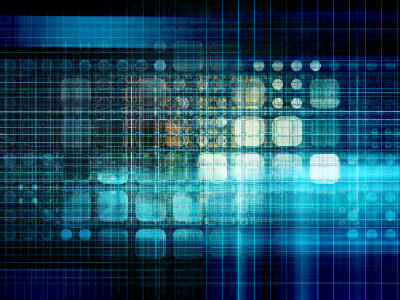 Data visualisation is a highly desirable tool for many participants in capital markets. It has the potential to aid decision making and add value, signpost new products and business opportunities, and provide the insight necessary to mitigate risk. It also presents challenges, particularly around data quality and legacy technology, although developments over the past couple of years could help data visualisation deliver on its potential.
Creating a new ecosystem
The move of software development from installed hardware to the web has created the opportunity for significant advances in data visualisation. "Moving from the traditional desktop to browser-based applications is the biggest sea change in user interfaces that I've seen in the 25-plus years I've worked in financial services," says Jonny Wolfson, chief technical officer at Adaptable Tools, which offers AdaptableBlotter.JS, an HTML5 DataGrid add-on written in JavaScript.
"For the first time in financial services, there's a web ecosystem that's parallel to, and in many cases superior to, everything that is on the desktop," he says. "The reason why that's of critical importance is because by moving to the web, you get accessibility and portability,
and traders and salespeople are able to do things they've never been able to do before, even though they have the challenge of more data."
Robert Houghton, founder and chief technology officer at Insightful Technology, agrees, saying: "The step change has been that the web interface now has nearly as much performance and functionality as what I would call an old Windows app – if you look at the market today, nearly everything is web based."
In Adaptable Tool's world, traders and salespeople are engaging with a range of web-based applications, creating the beginnings of a technology ecosystem in the cloud that can then feed data visualisation solutions with information and provide users with new ways to crunch and visualise data.
In parallel, the vendor works with a wide range of other technology companies, creating an ecosystem to support its clients' use cases. For example, it recently announced a partnership with Infragistics, a user interface component provider, to offer integrated, live charting within data grids. Users will be able to switch between charting and table views, and use other features that allow them to manipulate data.
Combining forces to stop market abuse
The compliance team is benefitting from these recent trends in data visualisation technology too. Insightful Technology created Soteria, a multimedia communications software solution that captures, encrypts, stores and completes surveillance on data in real time. Clients are using data visualisation to 'analyse in real time what's happening in terms of communication, so people can very quickly see patterns of use by traders and frontline office staff, and be able to effectively understand their behaviour', says Houghton. This helps firms comply with market abuse regulations.
Soteria works with a range of other solution providers in an ecosystem deigned to harvest structured and unstructured data from different kinds of communications – emails, instant messaging, video cameras, voice-to-text, voice biometrics, and more. One partner is Rimes, and together they are in the process of launching a solution that would use Rimes technology to detect unusual trades. Soteria would bring in a range of different types of internal and communications data to try and detect patterns of wrongdoing. The move towards being web-based also enables the technologies to be more flexible. For example, because Soteria is web-based, it's easy to create personalised dashboards for data visualisation for individuals across the business.
Visualising the future
So where is data visualisation headed? One next step is mobile, which is about five years away, says Wolfson. Another big change – as well as a challenge – is that banks are going to be rewriting most of their applications as they move from the desktop to the web. Wolfson says: "There is going to be an enormous move from desktop to web. Once that's finished and everything's on the web, that will open up new possibilities for data visualisation."
In other words, the ecosystems that are being created at the moment will grow larger as firms start to integrate internally developed technology. For example, Excel, chat, and internal applications could all work with each other. Wolfson says these tools will be so well integrated that the user won't even see the stitching.
The problem
The biggest boost to data visualisation will come when banks have cracked the data quality problem. At the moment, much of the data that firms work with is of poor quality and sits in data silos – this is such a problem that the UK's Financial Conduct Authority has begun to talk about the issue publicly.
Insightful Technology has used machine learning in its software to overcome data quality challenges. However, Houghton says banks are finally realising that their current way of dealing with data is costing them too much money, and that they need to invest in improved data management and data governance approaches.
Ironically, what is holding back data visualisation from a promising future is the underlying data itself. However, once this issue is fixed, the combination of ecosystems, flexibility and real-time access to information should propel development and use of data visualisation forward very quickly.
Subscribe to our newsletter