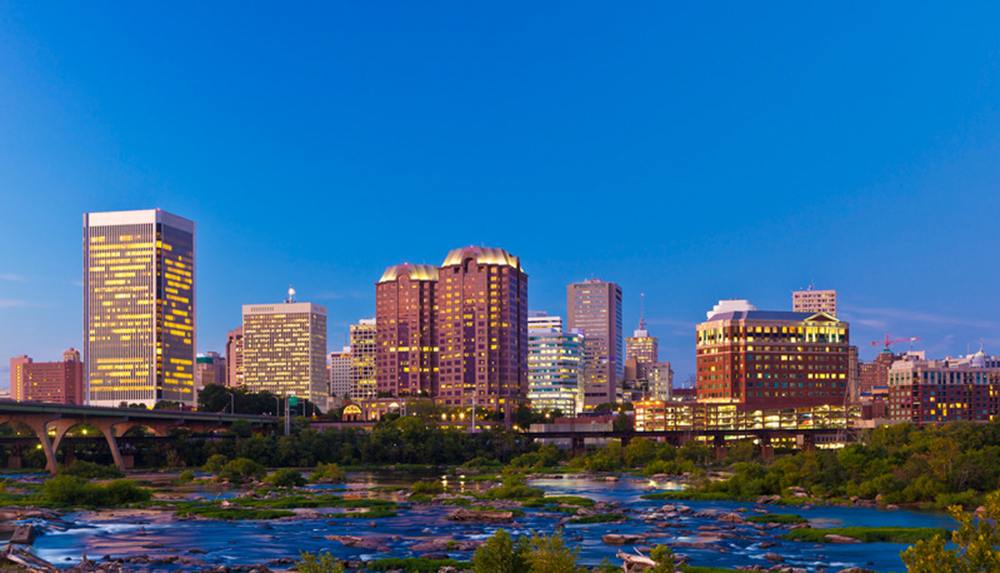 ChartIQ, a Virginia-based player in the so-called 'smart desktop' segment, has received a strategic investment from client Citi, with specific focus on its Finsemble desktop interoperability offering. The company says it will use the Citi cash – which comes hot on the heels of a $17 million series B funding – to expand its sales and marketing organisations globally; ChartIQ currently employs 50 and has a sales presence in New York and London, and last month opened an office in Hong Kong.
ChartIQ – which as its name implies got its origins in charting software – has spent the past three years refocusing its attention on interoperability in the financial desktop environment. Finsemble is a desktop integration platform that connects applications together—modern or legacy, in-house or third-party. It allows customers to create a smart desktop—an integrated experience with their choice of applications, content, and data. These applications work together intelligently to sync, link, and share information.
Finsemble gives users the kind of interoperability that has to date been available only through market data vendor terminals or high-footprint client/server solutions. Like others of its ilk, it is based on HTML 5 and the Electron container environment developed by Microsoft and Github.
According to ChartIQ CEO and co-founder Dan Schleifer, the company embarked on its development of Finsemble three years ago, and has since been granted its first patent on the technology. At the time, ChartIQ noticed that clients of its charting software were struggling to allow the applications they used to interoperate with each other, and set about developing a solution.
"What we saw as an individual component vendor doing charting was that we might be the best at the one thing that we do," he says. "But people across trading floors, across front, middle and back office, for that matter, have a ton of different applications, and those applications don't talk to each other. As a result, they'll end up using all-in-one market data terminals, or platforms—because not everything in there might be best-of-breed, but they all work together."
He continues: "You've got a fragmented fintech landscape, and you've got a lot of in-house built applications in these firms, and not all of these applications talk to each other, let alone do they talk to these fragmented fintech apps. So we've set out to solve that, and basically the concept of a smart desktop is that it's all the applications that you use already, but we make them all work together. That could be a mix of in-house and third-party applications, and a mix of modern web applications, as well as legacy, .Net, and Java applications."
The result, he says, is the ability to "create a homogenous desktop experience out of a heterogeneous set of tools."
Finsemble is used in both retail and institutional markets. "If you go to Yahoo Finance, or CNBC, or portals like that," Schleifer says, "they get their technology from us. If you log into FactSet or Fidessa, or any of those platforms, they get their technology from us." This client base extends to retail brokerage platforms like eTrade and Fidelity, he says, and on to institutional clients on the buy and sell side.
Says Schleifer: "A lot of our customers use Finsemble as a technology to help them migrate from legacy over to web-based technology." Often, these customers find they are facing a 15- to 20-year investment in native technology, he says. "We give ability to run .Net, Java and HTML5 all as first-class citizens inside Finsemble. Users don't care which technology the app was written in, they just want them to work together."
Schleifer won't comment on how Citi is using Finsemble, but says of the investment: "Citi saw a possibility in the technology—that it could transform the workflow on both the buy side and the sell side. Every sell-side firm on the street is not only looking at how they can make their employees more efficient and more effective in their role, but also how they can make technology, data, research and trade execution more valuable and tightly integrated into their clients' workflow? My experience with Citi is that they have vision with that."
Where is the money going?
Schleifer says, "For us right now, the goal is to take the technology to market. We just got our first patent issued on the technology, the market is asking for it. But it takes a lot of resources to market it, to sell it, and to help our customers be successful with it. We're spending the money on marketing and on sales around the world, and a huge investment in client success. We have a client success organization that's growing globally. We don't do professional services, we're not a consultancy, but we have a vested interest in making our customers successful with it, and that takes very smart, very expensive engineers."
Subscribe to our newsletter