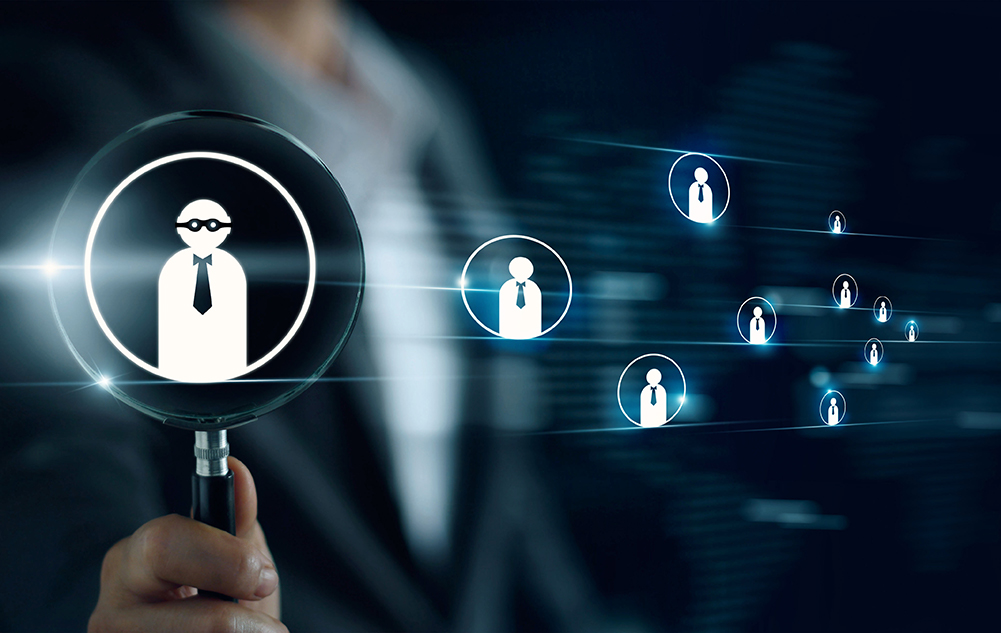 By: Tony Brownlee, Chief Strategy Officer at Kingland Systems
Sometimes we all need a good story, especially as we look at the priorities for 2019.
We all know the classic children's story of Goldilocks and the Three Bears. Goldilocks stumbles into a house and proceeds to discover three bowls of porridge, three chairs, and three beds before the three bears find her sleeping in a bed. What if our good friend Goldilocks lived in today's world of data? What would her world be like? Would she be surprised by what she found? Let's take a look.
Like all of us, Goldilocks had a perfect career plan to get into the world of 'data'. She'd dreamt of her data career since she was a little girl and always knew she wanted to live and breathe data. After making all the right decisions, wrangling data, governing data, and resolving a forest of data issues, she's now a data executive at a major financial institution. Life couldn't be better.
One day, Goldilocks found herself reviewing three data programmes for her company, looking for the perfect programme to prioritise for next year. She reviewed the vision, details, and plans of all of them and was trying to decide where she should spend her time.
The first data programme was too scary. The data quality was terrible – multiple systems and manual entries exacerbated the quality, and no one trusted the data. The regulatory and risk pressures were mounting and leadership was just realising how important the data was.
The second data programme was too big. There were too many types of data. There were hundreds of feeds as well as millions of documents and unstructured data. The vision was clear, but would be impossible to deliver without significant change.
The third data programme was too disruptive. There were too many legacy systems. There were hundreds, if not thousands of people trying their best to maintain and use the data. For every good idea, there were three excuses why it would never work.
So, what did Goldilocks do? Well, I can tell you this…she didn't find a bed and curl up for a nap!
The focus on data started at most major enterprises around the 2000-2005 timeframe. The internet was maturing. Information was more and more digitised. The first Chief Data Offices were getting established. Everyone's favourite data conferences and industry events were starting to pop up on the calendar. In those days, master data management, data quality, data integration, and data governance were the hammers that many of us, even our friend Goldilocks, swung at every data programme.
But now, nearly 15 years later, Goldilocks has got a little smarter. Whether working on a data programme to launch a new product to optimise growth, or implementing an enterprise data programme driven from risk management or compliance, most data programmes are scary, big, and disruptive. This is the 21st century Goldilocks scenario that most executives find themselves in today.
The hard reality is that Goldilocks doesn't just get to pick one data programme; she actually has to deliver on all three. But to do so, she's going to think about things differently…
First, she knows these data programmes must deliver results. Her decision making framework will be focused on the investments that will deliver short-term improvements to the data, but in a long-term sustainable way.
Second, she knows that enterprise data management doesn't mean all data must be centralised and in a golden copy. Those projects take too long, and as fast as data evolves, they will be too hard to maintain in a large institution. Delivering more valuable data to a division or a department will be faster, less expensive, and less risky to implement.
Third, she knows that technology has evolved. She can now take advantage of cloud solutions to deliver faster. She knows that capabilities such as matching, text extraction, data quality, or search can be delivered more modularly and integrated with existing processes and data.
Fourth, she knows to look at structured and unstructured data, and different data models. She doesn't have to buy more data feeds when artificial intelligence (AI) can take unstructured sources or existing processes and produce the same data. She knows relational data structures and data lakes should and can be used with much less investment than 10 years ago.
Lastly, she knows new data requirements will emerge. She'll look for 'patterns' to expand data quality and data management practices so that new attributes can be managed without adding hundreds of people to process exceptions and perform remediation projects.
I know a lot of Goldilocks executives in the banking, insurance, public accounting and retail industries. These are the leaders who continuously learn, investigate new technologies, and take that extra time to understand the data. Too scary? Improve the data quality on the most important data. Too big? Look to innovative technology and deliver more from unstructured data alongside some heavily used data or existing processes. Too disruptive? Implement a stand-alone solution that can integrate and progressively introduce the data rather than making wholesale change.
And after all that, if you're still looking for a bed to curl up in… grab a blanket, or give us a call and let's talk.
Subscribe to our newsletter