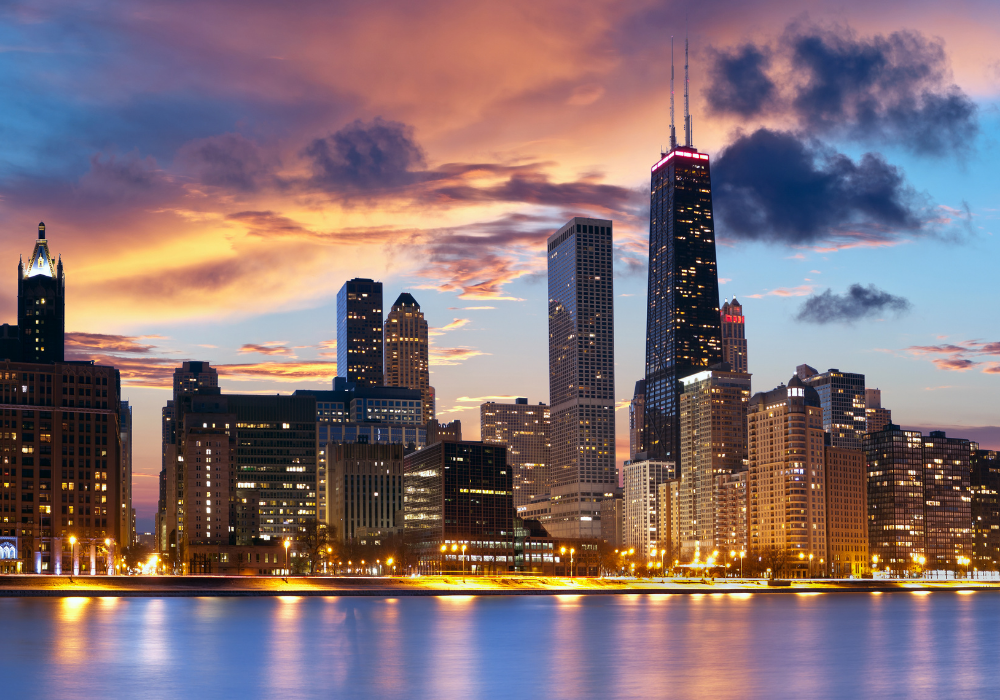 As we suggested a few weeks ago, AxiomSL was indeed up for sale – and it looks like Chicago-based private equity firm Thoma Bravo has won the race, with news this week that the firm has agreed to acquire a controlling interest in AxiomSL for an undisclosed sum. The deal is expected to close by the end of the year.
Based in New York, AxiomSL provides risk analytics, data management and regulatory reporting solutions. Still led by original founder and CEO Alex Tsigutkin, it has been on a strong upwards trajectory, and is expected to make over $50 million in pre-tax profit and over $135 million in revenues for 2020, according to projections by PE Hub, with a consistent growth in market share over recent years.
The software and tech-focused Thoma Brava, which manages funds worth over $45 billion in investor commitments and was valued by Forbes at around $7 billion in October 2019, is known for its pioneering of the 'buy-and-build' investment strategy model, growing companies through partnership and support. Over the past 20 years it has acquired more than 200 software and technology companies representing over $50 billion in value.
"Our investment philosophy is centered around working collaboratively with existing management teams to drive superior operating results and innovation," explains the firm. "We execute through a partnership-driven approach supported by a set of management principles, operating metrics and business processes [and] we support our companies by investing in growth initiatives and strategic acquisitions that drive long-term value."
It's been on a spending spree over the past year, with recent acquisitions including software developers Veracode and IDS, cybersecurity specialists Symantec and Sophos, and identity management platform Centrify. Through its latest purchase, the firm plans to use its existing expertise in enterprise software and fintech markets to partner with AxiomSL's management team, grow its customer base and drive further innovation within the risk management and regulatory solutions space.
Brian Jaffee, a Principal at Thoma Bravo, noted, "We've been following AxiomSL's success for many years and couldn't be more excited to partner with Alex and his team for this next phase of growth. The company's software solutions allow the world's most complex financial institutions to manage vast amounts of critical data from many different sources and facilitate the highly complex process of risk and regulatory reporting across the globe. The problems AxiomSL's solutions help solve are only getting more complicated, and we believe the company is well-positioned to deliver for its customers, especially as more of this critical functionality moves to the cloud."
CEO Tsigutkin expressed his excitement at the deal, but also paid tribute to its first investor, Technology Crossover Ventures (TCV), which took a strategic stake in the firm back in 2017.
"Vlad and I are excited to partner with Thoma Bravo to take AxiomSL through the next phase of our growth journey," he said. "Thoma Bravo has a proven track record of accelerating innovation and growth at leading software companies, as well as a strong appreciation for our values of client success, integrity with accountability, excellence in innovation, diversity of perspectives and internal and external collaboration. AxiomSL's success is a testament to our partnership with the financial industry, and our growth is due in no small part to the contributions of Technology Crossover Ventures (TCV), who has been a critical partner for AxiomSL for the past three years as we grew the franchise at a record pace."
Are you looking to scale your regulatory data capabilities? Don't forget to register for our upcoming webinar: 'Moving Regulatory Data to the Cloud: A Use Case Discussion,' hosted by AxiomSL Chief Client Officer Harry Chopra.