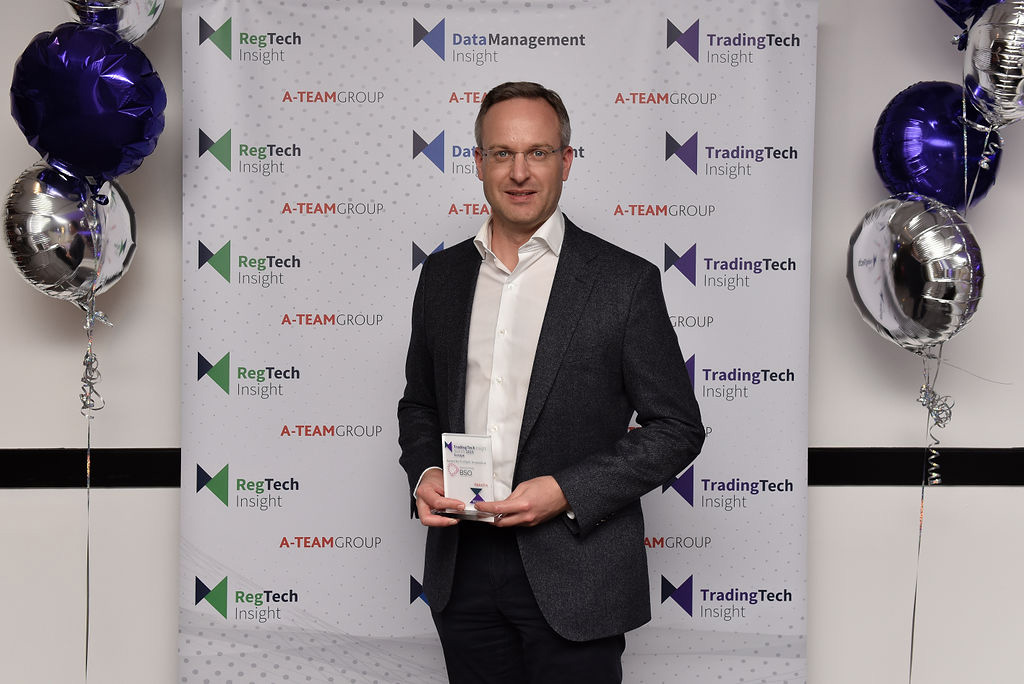 This year's A-Team Group TradingTech Insight Europe Awards included a special innovation award sponsored by network, cloud and hosting provider BSO. The award was won by OpenFin, provider of an open source, standardised operating environment that allows interaction and interoperability between financial desktop apps.
BSO sponsored the innovation award on the basis of its own dedication to technology and innovation, and its ongoing commitment to being involved in the trading technology community. Fraser Bell, chief commercial officer at BSO, says: "Innovation is the bedrock of our business. We understand its value and the consequences of failing to innovate."
BSO drew up a shortlist of potential candidates for the innovation award, which was subsequently voted on by the readers of TradingTech Insight. Commenting on OpenFin's win, Bell says: "For us, OpenFin represents the future. It is disruptive and simplifies what is complex. It is also a good value proposition."
OpenFin was established in 2010 and has since gone on to partner numerous application providers and deploy thousands of apps to over 1,500 sell-side and buy-side firms.
Subscribe to our newsletter