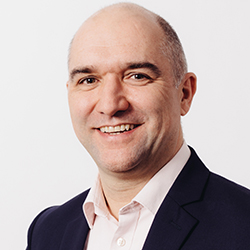 By Chris Jenkins, Managing Director, TORA.
Systematic trading has long been a feature of the financial markets. Even in the days before computers arrived on the scene, early systematic traders would use rule-based systems designed to remove human emotion from the trading process, generating trading signals and entry/exit points from a range of technical analysis methods.
Today, with the massive amount of data that can be used to drive trading models, and widely available computing power, systematic trading has become firmly established across the industry. Quantitative hedge funds have proliferated in recent years. Many traditional investment management firms now run a mix of discretionary trading and systematic trading funds.
A recent survey, conducted by quantitative analysis platform SIGTech, found that 80 percent of hedge fund managers polled expect institutional investors to increase their allocations to quantitative strategies this year.
The role APIs play in systematic trading
In order to run quantitative strategies, firms need to be able to seamlessly integrate their systematic trading models with a range of sources and destinations, both internal and external. Sources that can provide the data needed to drive the models (such as market data, real-time positions, P&L and current exposures for example), and destinations such as brokers and exchanges, for the electronic execution of orders.
None of this can be achieved without the appropriate application programming interfaces (APIs). Order and Execution Management Systems (OEMSs) and Portfolio Management Systems (PMSs) need to  be designed to offer comprehensive, well-structured, two-way APIs, which can both provide the data that firms need in order to run their models, and ingest the output from those models so that trades can be automatically executed in the market.
From an OEMS perspective, when a systematic fund is generating orders, the API should be flexible enough to allow firms to either slice those orders via their own algos and route them directly into the market via direct market access (DMA), or to stage the orders and utilise their brokers' execution algorithms. API-based trading needs to cater for both approaches.
Once orders are executed, the API needs to be able to receive fills from the broker or trading venue and not only feed those back into the systematic trading program itself, but also send those trades to other areas within the firm, such as risk, compliance and middle/back office systems, as well as Excel spreadsheets and other internal applications.
It is also essential for systematic traders to be able access their PMS via an API, to feed current, up-to-date positions back to the firm in real-time. This is necessary to facilitate intra-day risk and exposure management, as well as to potentially generate new trading signals. Being able to interact with the full trade lifecycle in this way, at scale, across the PMS and OEMS components, is imperative for firms running systematic trading funds, but it can be a challenging proposition, particularly for firms that rely on solutions that lack the necessary API functionality.
How firms benefit from APIs
Highly performant APIs can benefit firms by providing their systematic applications with timely up to date data, so that they can make accurate decisions and rapidly respond to market events.
The ability to both ingest and extract data from any part of the system is a key benefit, as it allows firms to centralise everything in one place. A PMS API for example, should enable firms to use their own custom pricing and risk models. If they are pricing derivatives products for example, they can feed those prices into the PMS, so they have accurate exposures and P&L within the system.
Another benefit of using APIs is the ability it gives firms to build custom reports and web pages based on up to the minute data. These can either be for internal use (e.g. for risk reporting) or offered out to their own clients (as web pages showing current positions, P&Ls and balances, for example).
From an OEMS perspective, API users need to ensure that their trading platform is designed from the ground up as a cross-asset, broker-neutral platform. This means that if traders see that a particular strategy works on one market, and want to use it with another broker, venue or asset class, they can just change some simple parameters, and the API will take care of the rest.
Real world examples
There are countless ways we see firms deploy OEMS and PMS APIs in the real world.
One typical example on the OEMS side, is where a fund might wish to automatically adjust its participation rates based upon real-time market volumes and pre-defined parameters around its own volume predictions. The API can ingest real-time market data and, based upon the parameters that have been set, automatically adjust the order slices it is sending into the markets to be more aggressive or passive, either using broker algos or DMA slices, for optimum execution.
Another example, which utilises the all-in-one capabilities of both the PMS and the OEMS, is where a beta-neutral fund may wish to automatically rebalance its position as its exposures change throughout the day and execute rebalance slices at specific time intervals as baskets. The API can manage the individual orders within the baskets using algo parameter recommendations and combine the client's factor models with the platform's own factor models to execute within the momentum of the market, for the most efficient beta hedging.
These are just two examples. The key point here is that both the PMS and OEMS components of the system are completely open for ingestion or extraction of data via APIs.
With institutional investors set to continue to increase their allocations to systematic trading funds across asset classes, and with new quantitative hedge funds launching all the time, firms need to be sure that their platform providers can fully support their systematic trading needs. In this regard, the importance of APIs cannot be understated. Systematic traders need to know that their PMS and OEMS systems can fully integrate with their internal environments, and that those systems are flexible enough to cater for their ever-evolving needs across the trading workflow.
Subscribe to our newsletter