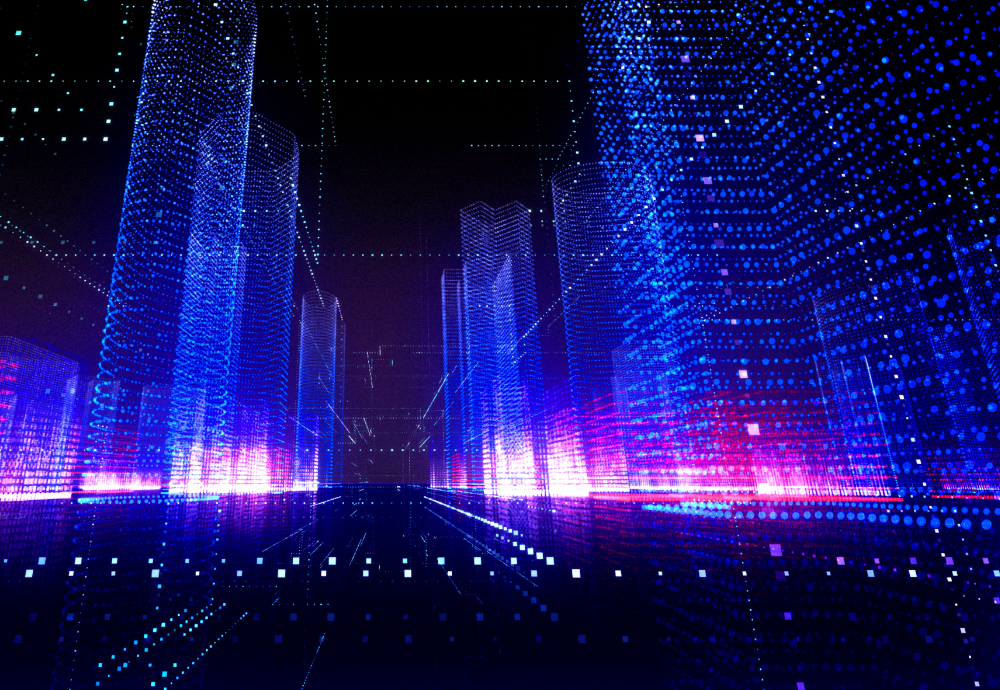 SIX Financial Information will focus on expanding its sanctions, regulatory compliance, Environment, Social and Governance (ESG), exchange traded funds (ETFs), and digital assets capabilities over the coming year, the whole based on the company's foundation of reference, pricing, corporate actions and index data.
To find out more about the company's plans, Data Management Insight caught up with Marion Leslie, head of financial information and an executive board member at SIX. Looking at immediate client data challenges and the need for foundational data, Leslie says: "In times of volatility and unexpected world events, we need to get the basics right and provide continuity of data services. Data must arrive, it's very important to keep everything going."
Sanctions are also key, particularly those against Russia as a result of war in Ukraine, and they are changing every day. SIX is working to make sure its services are keeping clients compliant. "In a world crisis, firms need to focus on world events not day-to-day activities," says Leslie. " We are all over sanctions, taking a proactive approach, and changing our products as fast as we can." The company also plans to evolve its sanctions offering going forward.
Both sanctions and regulatory compliance are examples of applications that depend on the company's foundational data and the interoperability it provides. "We nourish the base data and ensure it is connected to respond to sanctions risks and meet regulatory requirements such as the EU Sustainable Finance Disclosure Regulation (SFDR)," says Leslie.
She explains that everything is connected to reference data, making it key, pricing data provides a picture of what is happening in the market, and corporate actions data highlights what is changing. "All this data is important, but it is only important when value is added by a lens on the reference data, perhaps for sanctions screening, compliance, or understanding digital assets."
Cloud data delivery and flexible commercial contracts are also consistently under review, with Leslie noting SIX's commitment to helping clients gain greater value from their data. "Data is the most important thing our clients have. The biggest challenge is how to get value from it. We help by offering a commercial model that matches clients' delivery mechanisms and allows them to use the data many times, but pay only once."
ESG data
ESG investing is another lens on the company's base data. SIX has offered ESG indices for many years, initially in the Nordics, Switzerland and Spain. It is now diving deeper with services covering ESG regulatory data, ESG performance data, and expanded ESG indices, and suggests ESG could be a winner for SIX.
The company has the benefit of owning and operating the Swiss Stock Exchange and Spanish Stock Exchange (BME) to create and distribute its own ESG data. It is also making partnerships with third-party aggregators and producers of ESG data. The first is with Sustainanalytics, a Morningstar company, which will be incorporated into SIX's regulatory reporting service that initially covers SFDR and the EU Taxonomy.
Last year, SIX enhanced its ESG performance service by taking a majority stake in Orenda Software Solutions, a Canadian AI platform specialising in ESG and alternative data sets, and providing real-time, high-frequency ESG scores and insights into a company's reputation to measure the sustainability and societal impact of an investment.
Leslie notes that this was SIX Financial Information's first acquisition in about eight years, and doesn't rule out more acquisitions with the SIX board supporting a growth strategy based on both organic and acquired growth.
"ESG will play out as the market becomes more sophisticated," says Leslie. "Now it is new, wild, no-one is sure, but as we normalise the data this will be key to standardising and homogenising the data. Then it becomes possible to report. Then we will build on this."
Exchange traded funds (ETFs)
SIX strengthened its ETF and managed data service offering with the acquisition of ULTUMUS, an index and ETF data specialist, in July 2021. The aim was to enhance SIX's data offering and support its overall strategy to bring new data to clients in a fast growing market and make trading in ETFs more transparent and efficient. One result of the acquisition was to make the Swiss Exchange the third largest for ETFs in Europe.
"This is a good space for SIX to be in," says Leslie, who also says she is pleased with what ULTUMUS has brought to the company, including the expertise of its team. By combining ULTUMUS's strengths in ETFs with core capabilities of SIX in trading, post-trade and data services, the company sees new opportunities. An early initiative was an ETF securities sanctions service, and more solutions are in the making.
Digital assets
The company's focus on expanding its digital assets capability is built on both the SIX Swiss Exchange, and the SIX Digital Exchange (SDX).
SIX Swiss Exchange has built up its crypto offering over the past year, with Fidelity being among recent companies to join the crypto segment of the exchange. With the addition of Fidelity's bitcoin exchange traded product (ETP) in US dollars and Swiss francs, the platform hosts 10 crypto ETP issuers and 133 tradable crypto ETPs. Combining ETPs and structured products gives investors a choice of 208 products based on 18 cryptocurrencies.
SDX was first mooted back in 2018 and gained regulatory approval from FINMA in September 2021. This enabled the exchange to go live with a fully regulated, integrated trading, settlement, and custody infrastructure based on distributed ledger technology for digital securities, and paved the way for further investment in building out a digital financial ecosystem to create a global liquidity network for digital assets. Partnerships are key, and are being made, along with an expansion in the exchange's client base to ensure a liquid global network for digital assets.
The big picture
With plans to expand its capabilities in place, is SIX Financial Information considering extending its global reach? Perceived predominantly as a provider in Switzerland and well known for its financial information in other European markets, the company has been in Asia and the US for over thirty years, but we don't often hear about that.
Leslie says that activities such as the acquisition of the Spanish Exchange, set up of SDX, and a partnership with the Singapore Exchange are making the SIX group as a whole more focused on international recognition, but it is not all plain sailing. "There are two sides of the business," she says. "The encumbent business that is a market leader in Europe, and a US challenger brand that provides opportunities for us. There is always more we can do."
Subscribe to our newsletter