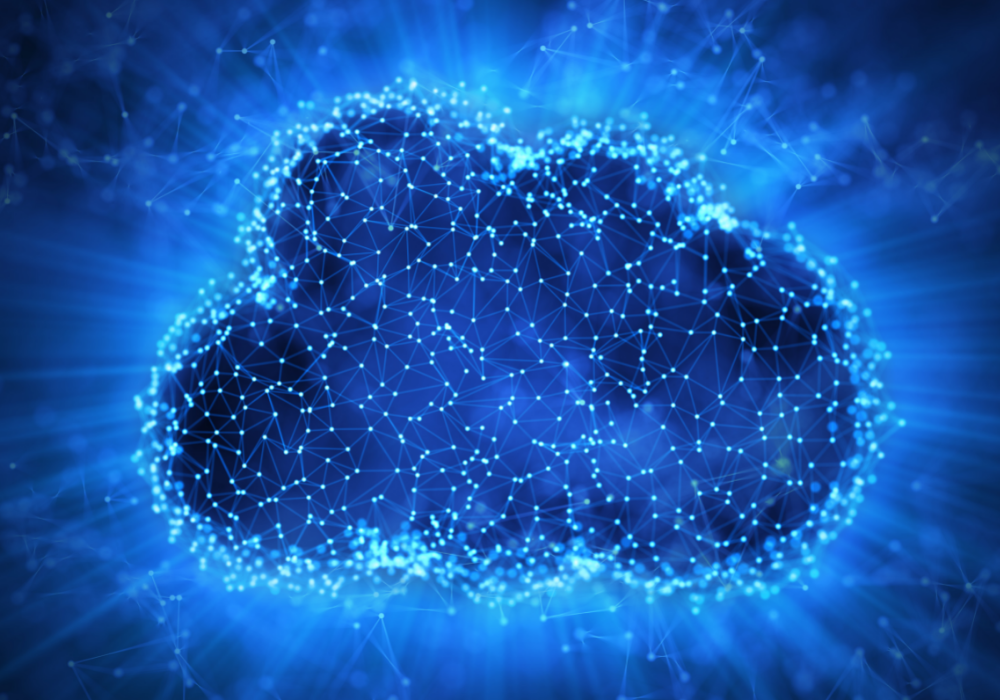 Enterprise data is following market data to the cloud as financial institutions seek greater efficiency and reduced costs by moving non-core data management processes off premises, while retaining mission critical apps and data in-house. They are also looking to democratise the data as its importance to the business is recognised. These tasks are difficult to achieve using traditional enterprise data management (EDM) platforms, but there are solutions.
For many financial institutions, the answer is to migrate much of their enterprise data to the cloud. With near limitless capacity to store, process and give access to information, managed cloud services from traditional EDM providers such as GoldenSource are rapidly supplanting on-premises setups. There are also providers, such as Snowflake, that offer a cloud-only service for access to a wide range of data services and aim to eliminate data silos. Both argue that the cloud offers scalability, interoperability and accessibility in ways that traditional strategies struggle to manage.
"Cloud allows our clients to focus on the things that they do that add value, which is not managing a data centre but running their capital markets business," GoldenSource chief executive John Eley told Data Management Insight.
The benefits and challenges of cloud migration and SaaS data delivery of enterprise data will be among the key subjects discussed at A-Team Data Management Insight's upcoming webinar "Key steps in adopting cloud and SaaS delivery for enterprise data".
The March 29th webinar will be moderated by Colin Gibson, CDMC Product Manager at the EDM Council, who will be joined by:
Sumanda Basu, Head of Data Quality Americas at Société Générale
Ashok Kumar, Vice President, Enterprise Data Management at Voya Financial
Ihyeeddine Elfeki, Global Lead, Trading & Risk Solutions at Luxoft
Devendra Bhudia, Executive Director, Head of Product, EDM at IHS Markit
Amichai Fenner, Product Manager – Data Catalog at Octopai.
Cloud will also be a focus of A-Team's new Innovation Briefing series, which will start with an Innovation in Cloud event in July – find out more here.
Scaling Up – and Down
Major cloud providers now offer EDM services. Not only do they host the computational power needed to process and analyse the data, they also provide the storage to warehouse the avalanche of information that comes in from clients' own systems or feeds from third-party providers.
Movement to the cloud has accelerated in recent years as Amazon Web Services, Google Cloud, IBM and Microsoft have added more features and security to their services. Last year, the big four formalised standards for cloud EDM hosting and controls, which were enshrined in the EDM Council's cloud data management capabilities (CDMC) framework. Giant data aggregators Bloomberg and Refinitiv have also added cloud to their distribution strategies.
Among the biggest advantages of cloud-based EDM, according to proponents, is that the strategy provides for far greater scalability.
Technology is enabling the capture of ever larger volumes of operational data. Add that to the third-party data that many organisations require, and it's easy to see how they can literally run out of capacity if they're running a relatively static on-premises setup.
Adherents argue that cloud service providers can expand their resources to suit clients' needs. Because data and computing power is centrally located and managed, cloud-based EDM is also, arguably, better able to apply regular software updates across enterprises, replacing the piecemeal manner of a conventional delivery system.
Cloud is also a benefit for data vendors, who can open a single channel through which they can serve a multitude of clients.
And should companies need to scale down their operations, retraction from the cloud can be achieved quickly. With cloud services being provided on a pay-per-use basis, swift cost reductions can also be made.
Snowflake EMEA senior vice president Allison Tierney argues that on-premises systems offer little choice for growing companies. "You are stuck with infrastructure costs and you usually can't scale up quick enough to address your business needs," she says.
Snowflake, like competitor DataBricks, offers a multi-cloud solution that enables clients to use their existing cloud accounts. In this way, Tierney says, clients can simply 'switch on' full EDM migration.
The dismantling of data silos is another frequently made argument made in favour of a cloud-based strategy. The limitations of on-premises infrastructures can mean data is accessible only to people close to it, it may be walled off geographically across an enterprise's different offices, or separated according to function.
A managed service can provide interconnectivity between datasets and analytical capabilities to tease out insights that otherwise may be difficult, says S&P Global's executive vice president and CIO Swamy Kocherlakota. "Data can be unleashed in a very flexible way to our customers," he says. "Gone are the days in my mind where data is in one place and data craft is in another, and when the only way you could access the data was through the application layer or even a data services layer." S&P Global uses a variety of service providers, including Snowflake.
Efficiency Gains
From an operational point of view, proponents argue that the cloud brings huge efficiencies. Traditional setups require teams of technicians to maintain and operate a technology stack that might reach out to thousands of employees, all with their own computational and data needs.
The 'always on' principle of modern IT doesn't necessarily suit a fragmented on-premises system because operational data will be needed at different times in different parts of the enterprise. For global organisations, that could lead to energy and resource waste as well as underutilisation and idling of IT capabilities.
"It's actually a lot quicker to get some types of data into our system on the cloud than it has been traditionally on an on-prem system," says GoldenSource senior vice president, product management, Tom Stock. "As you start to move toward the public cloud a lot of things become more automated and more efficient as you are not managing individual machines and individual instances of software yourself."
Cloud Busting
But cloud isn't for everyone. Some years ago, Brian Sentance, then chief executive of Xenomorph, a data and analytics solutions company that offers a cloud-based product, argued that the economic benefit of a cloud strategy would depend on assumptions including scope, timelines and service level requirements. Also, legacy systems may not be compatible with a cloud transition. That's especially an issue for larger organisations, says GoldenSource's Eley, who also concedes that not all companies are willing to commit all their enterprise data to managed service providers.
"They may feel certain data elements are so confidential and so proprietary that they feel the need to keep them in house," says Eley. "Also, some regulations may require firms to keep some level of service."
Additionally, the transition requires a lot of upfront work, especially for larger organisations. Governance structures need to be in place, say observers, and simply identifying what parts of an organisation's data will be migrated requires a great deal of thought.
Tierney says the process is not 'low energy'. Kocherlakota observes a lot of 'bedrock' work that needs to be carried out before transition, but notes that the process after can be seamless.
For GoldenSource, cloud hosting is relatively new, the company migrated their first clients just a few years ago. But the speed of adoption even by larger banks has been 'mind boggling' and now about a fifth of clients are fully migrated and about half have some cloud presence.
"Pretty much every opportunity that we see, every RFP, has some kind of a cloud aspect in it," says Stock.
Snowflake's Tierney expects most companies to have their entire EDM functions in the cloud before very long, particularly as they seek to strengthen operational resilience following the Coronavirus pandemic. She argues that the segregating effect the pandemic had on workforces highlighted to many companies the importance of having a centralised and managed solution that could be accessed from anywhere.
That's also likely to become an important factor as regulators press companies to strengthen their resilience, as the UK's Prudential Regulation Authority (PRA) already has.
In the longer-term, however, the efficiency and cost benefits of cloud migration will win over more organisations, S&P Global's Kocherlakota says. "We are putting everything in the cloud. We are moving workloads so that we can be nimble and at the same time more secure and have the scalability – that's the overall strategy."
Find out more about the Key steps in adopting cloud and SaaS delivery for enterprise data in our webinar on March 29th.
Or come and join A-Team Group in London in July to hear from leading providers and practitioners at our Innovation in Cloud briefing.
Subscribe to our newsletter