Data Management Insight Awards USA Winners 2022
28th September 2023
#DMIAwards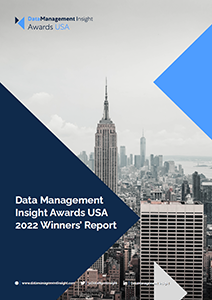 Congratulations to the winners of A-Team Group's inaugural Data Management Insight Awards – USA 2022.
These awards recognise both established solution vendors and innovative newcomers providing leading data management solutions, services and consultancy to capital markets participants across North America.
This year's Data Management Insight Awards – USA were presented by Predrag Dizdarevic, partner at data management and analytics consulting and solutions provider Element22, after the close of A-Team Group's 22 September 2022 Data Management Summit New York and during a lively drinks reception.
The awards included 30 categories of data management solutions ranging from Best Corporate Actions Solution to Best Data Management Initiative for ESG, Best Standards Solution for Data Management, Best Data Quality Analysis Tool, Best Graph Database Solution, Best Data Science Solution, Best North America Consultancy in Data Management, and more.
An editor's recognition award for Data Management Industry Professional of the Year was presented to Linda Coffman, Executive Vice President, SmartStream Reference Data Utility.
Thank you to all the vendors that entered A-Team Group's Data Management Insight Awards – USA 2022, to our Data Management Insight community that voted for its favourite solutions, and to our independent, expert advisory board that worked in collaboration with our editorial team to select this year's winners.
Finally, our compliments to all the award winners, who should be deservedly proud of their achievement in a closely fought and highly competitive contest.
Download the Winners Report to check out all of our deserving winners.
If you are a solution provider and you would like to be alerted for when the 2023 wards are open, enter your details here, if you wish to be considered for our European awards visit here.
A selection of videos from some of our happy winners.
To find out who else has won in our 30 categories,

download the report

.
Data Management Industry Professional of the Year - Linda Coffman, EVP Reference Data Utility, SmartStream Technologies

Linda Coffman is Executive Vice President, responsible for overseeing The SmartStream Reference Data Utility. She joined the reference data product management team in 2015 and was responsible for key initiatives across the listed derivative and regulatory services.
With over 25 years of experience in the reference data industry, Linda has been a member of the reference data team at Morgan Stanley where she was instrumental in the creation of a fixed income security master and the onboarding of vendor data. Earlier in her career, she worked for an industry joint venture, responsible for managing a data operations and development team covering fixed income and securitised products.
Best North America Consultancy in Data Management - Capco

Capco, a Wipro company, is a global technology and management consultancy specializing in driving digital transformation in the financial services industry. With a growing client portfolio comprising of over 100 global organizations, Capco operates at the intersection of business and technology by combining innovative thinking with unrivalled industry knowledge to fast-track digital initiatives for banking and payments, capital markets, wealth and asset management, insurance, and the energy sector. Capco's cutting-edge ingenuity is brought to life through its award-winning Be Yourself At Work culture and diverse talent. To learn more, visit www.capco.com or follow us on Twitter, Facebook, YouTube, LinkedIn and Instagram.
Best Corporate Actions Solution - SmartStream Technologies

SmartStream is a recognised leader in financial transaction management solutions that enables firms to improve operational control, reduce costs, build new revenue streams, mitigate risk and comply accurately with regulations.
By helping its customers through their transformative digital strategies, SmartStream provides a range of solutions for the transaction lifecycle with artificial intelligence and machine learning technologies embedded – which can also be deployed in the cloud or as managed services.
Best Data Provider to the Buy-Side - Refinitiv, an LSEG business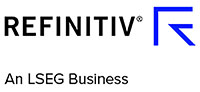 Refinitiv, an LSEG (London Stock Exchange Group) business, is one of the world's largest providers of financial markets data and infrastructure. By combining a unique open platform with best-in-class data and expertise, we connect people to choice and opportunity – driving performance, innovation and growth for our customers and partners.
www.refinitiv.com/en
Best Index Data Provider - Fitch Solutions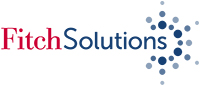 Fitch Solutions provides reliable data, insightful research, and powerful analytics across global markets and macroeconomic environments. The Fitch Solutions Country Risk & Industry Research service helps clients to identify opportunities and navigate risks in markets where high-quality information is hard to find and difficult to interpret, with authoritative, in-depth coverage of 200 markets and more than 20 industries.
Best Entity Data Solution - Bureau van Dijk, a Moody's Analytics Company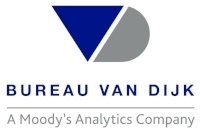 At Bureau van Dijk, a Moody's Analytics company, we capture and treat entity information for better decision-making and increased efficiency. With information on over 425 million companies worldwide, Orbis is the resource for entity data. It includes comparable information, extensive corporate ownership details and comprehensive coverage, combining data from hundreds of sources.
Best Graph Database Solution for Data Management - Orion Governance

Founded in 2017, Orion's mission is to disrupt the information management space. Our Enterprise Information Intelligence Graph (EIIG) is a cloud-based, vendor/technology agnostic SaaS platform that provides the most comprehensive metadata knowledge graph in the industry. The EIIG has persona-based visualizations to create a self-defined data fabric with detailed cataloging, traceability, data quality and analytics capabilities; the result of ML/AI automation that enables enterprises to take control of their complex IT landscape in near real-time. Customers include Global 5000 companies in banking insurance, retail, healthcare, telecom and information technology that are challenged by a variety of complexities; regulatory, cloud migration, transformational and silo-based constraints. Orion is headquartered in the San Francisco Bay Area, with global offices in other US cities, Estonia, Sweden and India.
Best Data Provider to the Sell-Side - S&P Global Market Intelligence

At S&P Global Market Intelligence, we understand the importance of accurate, deep and insightful information. We integrate financial and industry data, research and news into tools that help track performance, generate alpha, identify investment ideas, perform valuations and assess credit risk. Investment professionals, government agencies, corporations and universities around the world use this essential intelligence to make business and financial decisions with conviction.