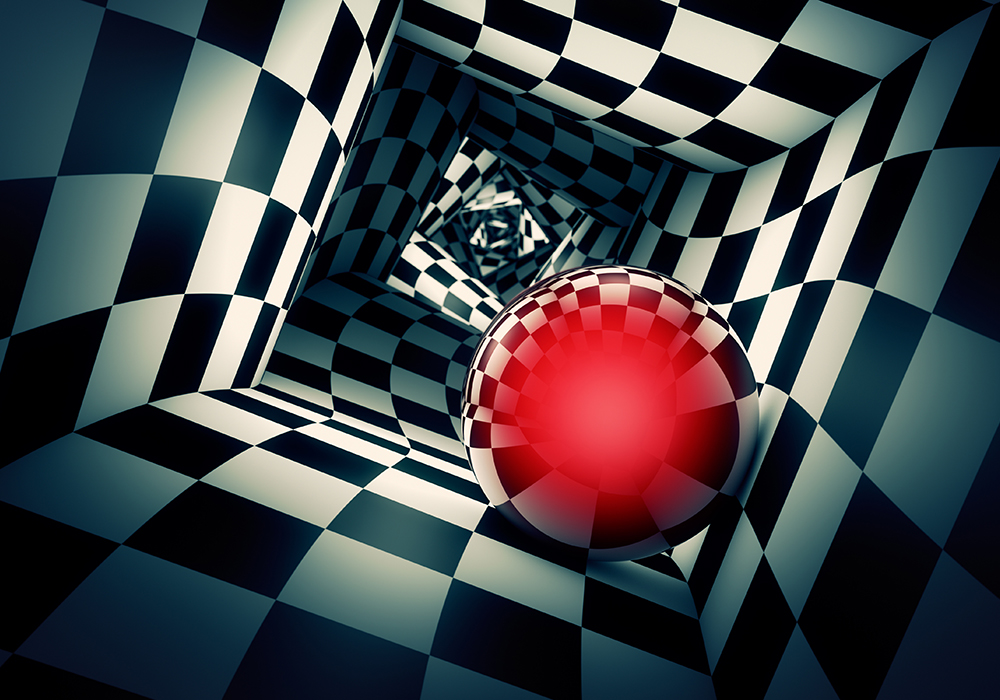 In its 11th annual Cost of Compliance survey, Thomson Reuters warns that financial services firms are facing a cyclical shift in the way they must handle compliance obligations: as issues including a tightening of risk and compliance budgets, regulatory and cultural change and the possibility of increasing personal liability all point towards a long-term trend away from the post-financial crisis approach that has characterised the past decade.
Thomson Reuters Regulatory Intelligence (TRRI) has tracked changes in compliance for the past 11 years, with the latest report (released today, click here to download) surveying over 750 senior risk and compliance practitioners worldwide to identify and explore the challenges they expect to face in the year ahead – and how their priorities have shifted.

"As compliance functions have matured during the years after the 2008 financial crisis, an inflexion point has begun to appear," notes Senior Regulatory Intelligence Expert for TRRI, and report author, Susannah Hammond. "With the regulatory agenda moving through its post-crisis priorities, firms have enhanced their compliance capabilities to embrace the new range of disciplines and specialities required."
Key challenges
The results of this year's survey suggest that firms could finally be starting to reprioritise their compliance needs – although managing these in terms of cost will be a primary concern. Balancing budgets in the face of increasing compliance costs was identified as the biggest compliance challenge facing boards in 2020, but over half of respondents (60%) expect their budgets to increase for the coming year, while over a third (34%) expect their compliance teams to grow, underlining the growing focus on compliance as a key business function.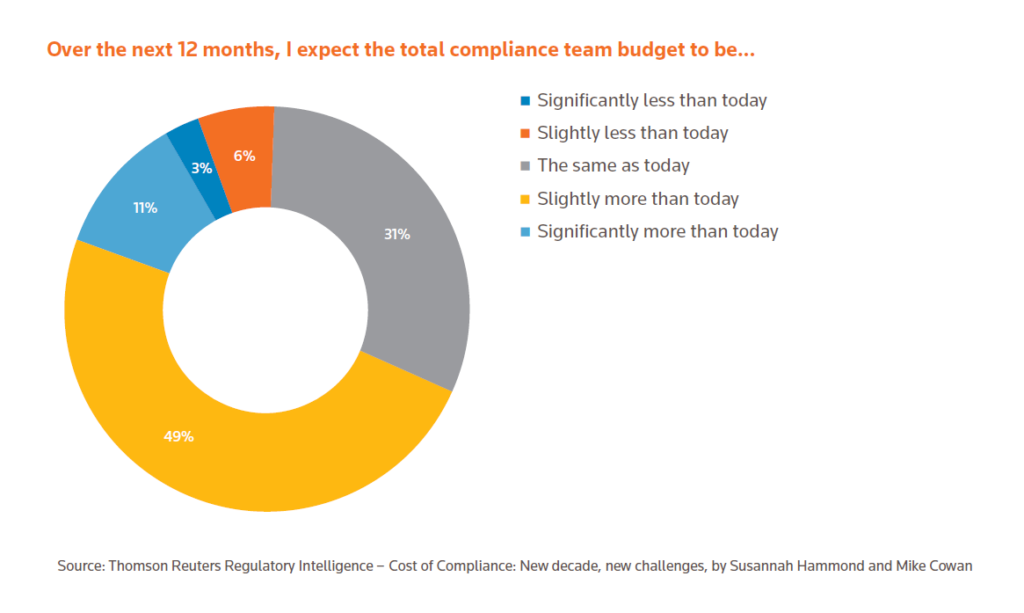 Firms are also worried about keeping up with the pace of regulatory change and managing data protection issues, while personal liability is a very real concern. This ties in with the rising importance of culture and conduct risk – over 73% of respondents think that the regulatory focus on this issue will increase the personal liability of senior managers, while around a third of firms (34%) have discarded a potentially profitable business proposition because of culture and conduct risk concerns (up from 28% in 2018).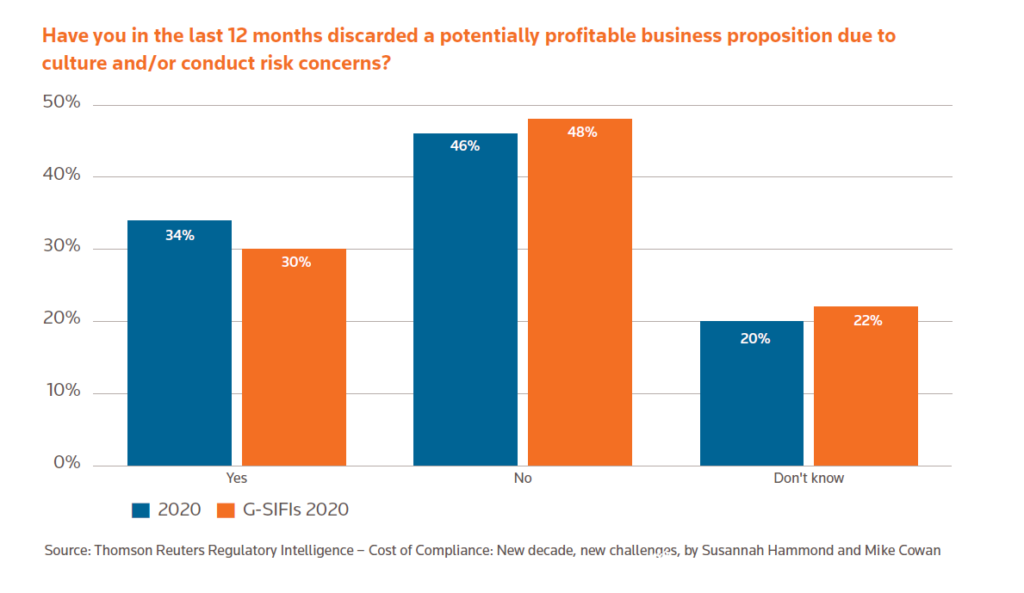 However, as compliance rises up the list of priorities, another notable trend is the growing interest in outsourcing these functions – over a third (34%) of firms reported outsourcing some or all their compliance functionality (up from 28% in 2019), citing the need for additional assurance on compliance processes, along with cost issues and a lack of in-house compliance skills.
Coronavirus response
Of course, one of the defining features of 2020 will undoubtedly be the impact of the global coronavirus pandemic, which is already having a profound effect on financial services firms worldwide. The survey already highlights some common considerations with which to develop a compliance response – including the importance of a constantly reviewed disaster recovery and business continuity plan, the need for a central record of what data is held and where, the potential for staffing issues as the virus progresses, and the crucial role of communication, especially with regulators themselves.
However, as part of its wider response to COVID-19, Thomson Reuters is also seeking to compile a more detailed Special Report on the cost of compliance during the pandemic, set for release in Q3 2020 and based on an industry survey in which all RegTech Insight readers are invited to participate, and which can be accessed here.
Looking ahead
It is increasingly clear as the year proceeds that we are facing extraordinary times, and this will have an inevitable impact on the compliance function for most financial services firms. "Under such circumstances," emphasises Hammond, "appropriate resourcing and allocation of budget to the compliance function cannot be allowed to dwindle. The 'cost' of compliance may be considered high, but the costs of non-compliance are much higher both for firms and for individuals."
The 2008 financial crisis changed the way that both regulators and firms approached compliance – including a focus on operational resilience, prudential measures and conduct risk. The latest crisis will test these arrangements to the limit – and those firms which previously took a simple tick-box approach to culture and conduct risk are likely to be more vulnerable compared to those that have adopted a firm-wide, risk-aware approach.
"Taken as a whole, the results of the 2020 survey indicate an inflexion point for financial services firms, with all the hallmarks of the cycle being seen to turn again," warns Hammond. "Of course there will always be competing priorities – but in troubled times, firms need a well-resourced, highly skilled compliance function more than ever."
To access the full Cost of Compliance Report 2020, click here.
To participate in the upcoming Thomson Reuters COVID-19 Special Report, click here.
Subscribe to our newsletter