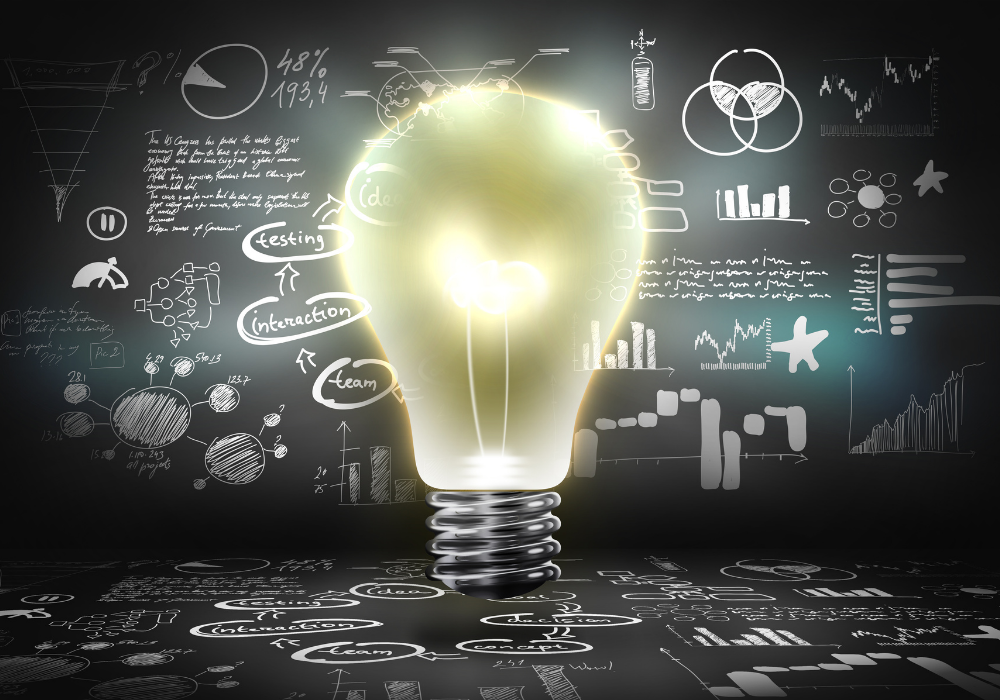 Many data managers are having to work fast to adapt their data strategy to today's new normal and are finding that this is providing a catalyst for change and digital transformation. This crucial theme is something we'll explore in detail with many of the industry's leading practitioners from HSBC Securities Services, UBS Asset Management, Société Générale, Scotiabank, Black Rock Sustainable Investing, Voya Financial and Pzena Investment Management at our upcoming Data Management Summit USA Virtual.
With just two weeks to go until our virtual summit goes live, the time to register is now (free for financial institutions to attend). The Data Management Summit USA Virtual will take place on 29th and 30th September, and present live keynotes and Q&As, giving you the opportunity to ask our experts just about anything. There will also be several high value panel discussions and keynotes that will be available on demand.
The Summit is the third highly successful virtual event hosted by A-Team Group this year and promises to be the best. That's because we have developed our own platform with you in mind to host A-Team Group's virtual events.
Exciting additions to Data Management Summit USA Virtual include live Q&A sessions during which you can put your questions to our expert speakers. Matchmaking, based on your interests and purpose for attending the event, will put you in contact with delegates, speakers and sponsors you are keen to meet (virtually) and make it easy for you to chat with them on the platform.
There will certainly be plenty to talk about, with the Data Management Summit USA Virtual exploring everything from how sell-side and buy-side financial institutions are navigating the coronavirus pandemic to digital transformation, reusable data assets, sustainable investment and, revisiting an ongoing data issue for many banks, how to get your customer information right.
Essentially, we have great content on demand for each day of the Summit, as well as live keynotes and Q&As.
Day One – Adapting data strategy for today's new normal and to accelerate digital transformation – Tuesday 29th September
Leading Day One is Julia Bardmesser, SVP, Head of Data, Enterprise Architecture and Salesforce Development at Voya Financial, who will present a live practitioner innovation keynote on how to leverage disruption, aka COVID-19, as a catalyst for change and digital transformation.
Join Julia at 10am ET, 3pm BST and 4pm CET to listen to her presentation, which will be followed by a live Q&A during which you can put your questions to Julia and other Day One speakers. The Q&A starts at 10.30am ET, 3.30pm BST and 4.30 pm CET. If a burning question comes to mind as you read this, please email it to us and we'll cover it in the session.
Other Day One sessions to note in your calendar are a panel discussion led by John Bottega, President of the EDM Council, that will dive into the detail of how to drive successful digital transformation with data management. A second panel, moderated by Dessa Glasser, Independent Board Member, Oppenheimer & Co., and Principal, The Financial Risk Group, will look at approaches, automation and innovation to address your all-important customer data.
Additional Day One keynotes will be presented by Linda Coffman, EVP at The SmartStream RDU; and Sam Sundera, Head of Future Business at SIX. Expect some thought-provoking ideas from these two.
Day Two – Best practices for data driven strategies in today's new normal environment – Wednesday 30th September
Highlights of Day Two include a live practitioner keynote presented by Arvind Joshi, Director, Data Management, Scotiabank, on how to build a data quality framework to feed analytics. Listen to Arvind at 10am ET, 3pm BST and 4pm CET, and stay online to join a live Q&A that will give you the opportunity to ask any of our Day Two speakers any questions you might have.
There will also be keynotes from Datactics on a post-COVID data driven restart, and Charles River Development on rethinking the data delivery paradigm.
Grab a coffee (or tea) and take a seat on the sofa for a fireside chat on data as a service with Duncan Cooper, Head of Data Product, HSBC Securities Services, and Andrew Delaney, President & Chief Content Officer, A-Team Group.
Panel sessions of the day will focus on buy-side firms' data migration to the cloud and a response to increasing pressure from regulators and investors for transparent data management of ESG data and sustainable investing.
Ahead of Data Management Summit USA Virtual, we'd like to thank all the speakers who will share their expertise at the event.
We'd also like to thank our sponsors –  SmartStream, SIX, Charles River, IHS Markit, ANNA, Cusip Global Services, AxiomSL, BigID, Bureau van Dijk, Datactics, Asset Control, West Highland, Panzura, LiveDataset, Kingland, NeoXam and Overbond.
Speaking of sponsors, make sure you enter the range of prize draws on offer from our sponsors during the event. There will be some great prizes to be won and we will announce winners the following week. Forget stress balls, these prizes will be really useful.
A-Team Group is also offering a bonus for data practitioners who sign up for the event – exclusive early access to the eighth edition of our best read publication, the Regulatory Data Handbook.
Subscribe to our newsletter