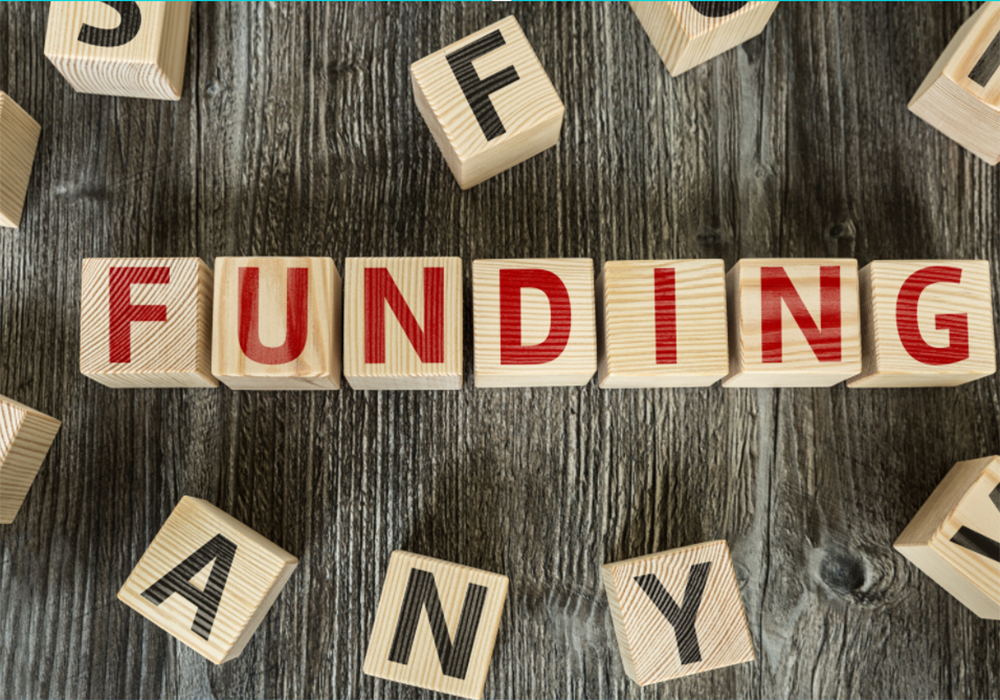 Acin, a data standards firm seeking to digitise operational and non-financial risk, has secured $12 million in a Series A funding round led by European SaaS investor Notion Capital and supported by Fitch Ventures, the investment arm of credit ratings and research giant Fitch Group. RegTech Insight talks to Acin CEO Paul Ford to learn more about the deal.
The problem the company is trying to solve is a big one. Banks have paid away over $560 billion in losses and fines since 2012 and the amounts keep on rising. Over $420 billion of operational risk capital is held by the world's largest 30 banks – yet there is as yet no effective mechanism to evaluate how this capital might be deployed.
Founded in 2010, Acin is attempting to change that. Its system aims to change the way organisations manage their operational and non-financial risk and controls through the creation of a standardised, industry-wide inventory: including a new 'Network' that facilitates collaboration between members. It allows member organisations to digitise and quantify their operational and non-financial risks, and manage these risks using data science, as well as comparing with (and learning from) peers. The result is improved understanding and management of their operational and non-financial risk position, which in theory should make their business safer and more efficient – and could potentially even offer balance sheet benefits, by reducing the operational risk capital that the banks are required to hold in the future.
The latest funding will enable Acin to rapidly accelerate its proposition, by continuing to enhance its cloud-based Terminal with additional inventories of risks and controls, software extensions and integrated benchmarking; providing financial institutions with a front-to-back-office solution to assess and manage their operational and non-financial risks.
"The need to digitise operational and non-financial risks is now more important than ever for the financial services sector, with the Covid-19 crisis shedding fresh light on the need for data to manage existing and emerging risks," emphasises Paul Ford, CEO and Founder of Acin. "We are seeing a collective desire from the industry for a solution built on collaboration and sharing of information and Acin's approach is transformative in its ability to deliver this. This funding will enable us to accelerate our growth to meet the demand and needs of our clients."
The firm first explored the option of raising angel funding around 18 months ago, and revisited the idea towards the end of 2019 before gearing up to go in March. Although Coronavirus struck, they decided to forge ahead – with surprising success. "Our assumption was that our institutional capital partners would be financial institutions, probably investment banks," explains Ford. "But what we found when we started engaging was that we saw a lot more interest from venture capital firms than we had expected pre-Covid."
This marks a growing trend, as PE and VC firms scramble to re-evaluate their post-pandemic portfolios and ensure they are set up for a very different world to the one before the virus – one where tech pretty much rules. "We specialise in operational risk, and lockdown in many respects was one big operational risk incident," points out Ford. "So there was a lot of interest in what we were doing."
After about 100 Zoom presentations to various investor groups, the field was narrowed down to Notion because of the "great chemistry" and the group's previous experience in the field – its founders built email security and management systems provider MessageLabs and sold it to Symantec for $695 million back in 2008 before forming IT specialist investor Notion Capital. But the appetite was strong across the board – originally Acin was only looking at raising between $8-10 million but upscaled to $12 million due to the high demand. "In the end we were significantly oversubscribed," says Ford. "There were lots of people who wanted to participate but we didn't have room for – and they may well become investors in the future."
The firm is already expanding rapidly – since closing the funding it has grown from 21 to 32 employees. Ford is focusing on two key aspects: first, building out the product itself, by hiring designers, developers, and engineers to build user interface, expand back-end data, and ensure the system is scalable. But second, he also plans to beef up the sales and marketing side, with a specific focus on digital marketing, and on boosting sales across the business of existing customers. Acin boasts 14 Tier-1 banks already on the platform, and is now looking to bring in smaller banks as well.
"The real differentiator for us is that we are providing a connection, both across companies and within companies. You can see what everyone else is doing, in a data-driven way. You can see on an anonymised basis what risks your peers have. You can see where you stand in relation to the market, and highlight what areas you need to work on," he explains. "We've seen a significant increase in demand this year, especially from customers who've used us in part of their business and are now implementing the solution across the whole enterprise – that's a huge growth generator."
The firm is started off with a focus on the investment banking arena, and plans to expand that service with more products, more features, and more sophistication. Going forward, however, Acin has also started to move into asset management, and is already in early discussions with a cohort of asset managers to join its network. Beyond that, it has ambitions within wealth management, private banking, retail banking, and across the financial services sector.
"There is no competitor that offers the data driven network that we do," states Ford. "Firms do use GRC platforms, but those tend to be about incident management and governance rather than the proactive management of risk. We see ourselves as partners to GRC, complementary over time. The real competition is either the status quo, or firms hiring big consultancies to come in and do a risk management review. But that's the point of a people-driven approach – it misses that data-driven perspective."
"Numerous billion-dollar tech companies have been created in Market and Credit Risk but Operational Risk remains under-served, with static data and antiquated processes and systems," agrees Stephen Chandler, Managing Partner at Notion. "As such, Acin's ground-breaking platform is addressing one of the largest 'white space' opportunities in the overall risk landscape."
Subscribe to our newsletter