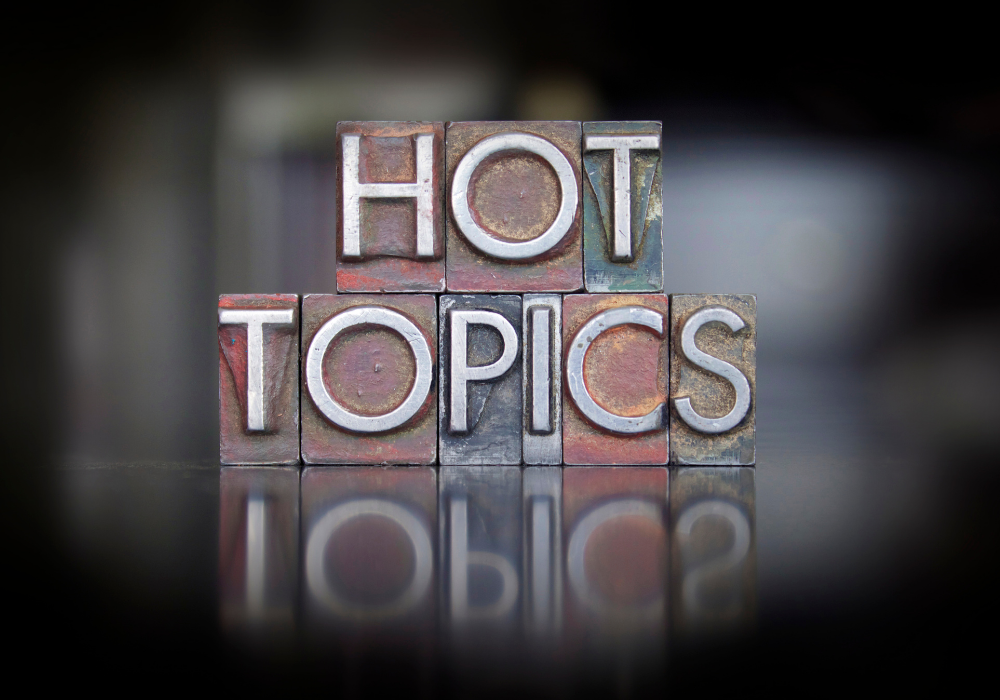 A-Team Group's Data Management Summit Virtual, hosted last week by president and chief content officer Andrew Delaney, got off to a great start with a day one keynote by Deborah Lorenzen, managing director, head of enterprise data governance at State Street. Lorenzen was followed by panel sessions focused on using data strategy to drive data science, AI and data management, and associated topics including establishing a strong data management foundation, ESG data and reporting challenges, and driving successful digital transformation with data management.
Additional, and thought provoking, keynotes on day one of the summit were presented by Tanya Seajay, CEO and founder, Orenda Software Solutions, who outlined how the company taps Twitter content and uses an AI powered platform to provide real-time, high-frequency ESG scores and insights into a company's reputation.
Also presenting keynotes were Sarah Walker, head of data and analytics – Commercial and NatWest Markets, and Andy Ruocco, head of data and analytics – Climate, NatWest, who discussed delivering the data strategy for ESG at NatWest; and Mark Scott, worldwide director, data management at Tableau, and colleague Darren McGurran, principal solutions engineer at Tableau, who reviewed how to drive data and AI innovation for business transformation – more on these keynotes next week.
Keynote – Deborah Lorenzen
Meantime, back to Deborah Lorenzen, who presented a fascinating and entertaining keynote on the pitfalls of focusing on data management tools and the potential of focusing on data and aligning data and business strategies to achieve better decisions. She said: "You need to drive home data strategy, data governance and documentation. With your data in order, you can drive insights and get back to the predictive model that was first introduced 10 years ago."
To achieve a successful data strategy, Lorenzen highlighted the need for executive support, full-time positions in data strategy, data architecture and governance, and a technology architecture to operationalise the data architecture. She added: "Data also needs to be organised by domain. It then becomes possible to step out of data silos and gain predictive insight from layering data, looking across product data, and pulling datasets together."
In a final caveat, Lorenzen warned against writing a data strategy for regulation, saying: "This would be dead on arrival. If that is what your organisation is doing, pull back and rethink. You need the executive team to support data, not just regulatory compliance."
Data Management Summit Virtual  – Day 2
The second day of the livestreamed summit was dedicated to leveraging data management capabilities to drive innovation in regulatory reporting, KYC and client onboarding. CUSIP Global Services kicked off with a keynote entitled 'Standing at the intersection of regulatory need and standards development – A standards practitioner's view'.
A second keynote was presented by Ted Datta, director of compliance solutions at Bureau van Dijk. He raised the question of 'how does data management help with beneficial ownership due diligence?' and discussed the latest regulatory initiatives shaping beneficial ownership due diligence expectations, operational and practical data management challenges, and how data and technology can help firms answer the question, resolve challenges, and ensure best practice beneficial ownership due diligence.
Diving into the detail of how to get your customer data right to support regulatory compliance and deliver a digital customer experience, Allie Harris, vice president and CDO, global banking and markets, at Scotiabank, joined Lorraine Waters, recently appointed CDO at Solidatus, for a fireside chat – we'll bring you more on this session next week.
Panel sessions supporting the topic of data management for regulatory reporting, KYC and onboarding covered how to establish a robust data driven regulatory reporting framework, and best practice data management to support a digitised and streamlined client onboarding and KYC strategy. A final data strategy spotlight discussed how to future proof data strategy in a complex regulatory environment.
Closing the summit, Delaney thanked all the sponsors and speakers, delegates who joined the event and the many audience members who took part in polls during sessions and posed questions for the speakers. If you missed this summit, be sure to sign up for A-Team Group's next Data Management Summit, which we hope will be live in New York City on 30 September 2021.
Subscribe to our newsletter