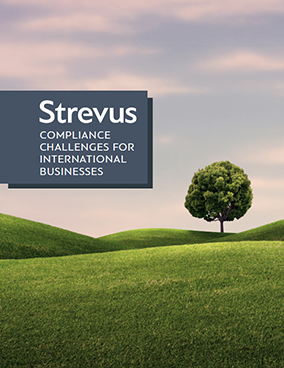 Uncover the Biggest Compliance Challenges for International Businesses
When an international business has to satisfy compliance across the globe, it must pay careful attention to both the rules and the cultures in which it is operating. The financial crisis has increased regulatory scrutiny globally, with each country developing their own set of intense and sophisticated strategies and protocols for monitoring and policing economic activities.
With increased attention on compliance, failure to comply carries repercussions beyond financial penalties. Non-compliance issues in a single country may put at risk a large-scale regional strategy. A compliance failure in one country could mean that the same implementation will fail in others.
This White Paper examines the legal and cultural factors that impact compliance processes for international businesses. It also outlines the measures that companies can take to mitigate areas of risk, including:
Outlining consistent screening procedures.
Developing third-party acceptance and retention policies.
Implementing a robust monitoring, detection, and auditing process.
Enhancing compliance and accounting policies and procedures.
Instituting corporate level and company-wide ethics mandates.