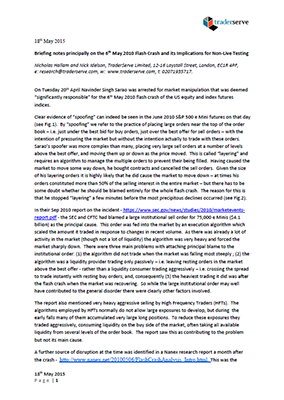 TraderServe Briefing Note – Flash Crash and Non-Live Testing
We all know about the Flash Crash of 2010, but rather than it being the fault of one individual, this paper presents analysis of the trading day and puts it down to a 'perfect storm' of four factors.
And it suggests that the Flash Crash could have been avoided if MiFID II's non-live testing requirements had been put in place.
To find out more about the causes of the Flash Crash and how MiFID II could help avoid similar situations in future, register on this page to get immediate access to the free White Paper.