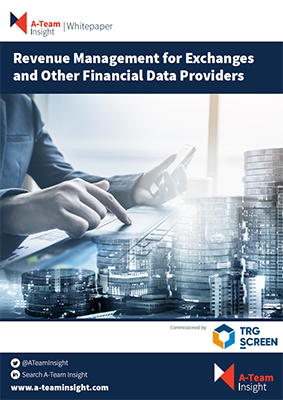 Revenue Management for Exchanges and Other Financial Data Providers
Monetisation of market data and other financial information has become a major revenue stream for exchanges and electronic trading venues. But these organisations are often dependent on third parties – often market data vendors – for the final connection to end-consumers of their data products. This can make establishing and maintaining direct client relationships challenging.
In the absence of a direct client relationship many data originators struggle to understand who is using their information and for what purpose. On top of that, the continued use of manual and error-prone administrative processes can result in difficulties in policing licensing agreements and controlling access to services. Long term, this situation can damage client relationships and stunt product development.
Addressing these issues – often by deploying sales teams – can prove expensive and ineffective. What's needed is a mechanism for creating a direct connection between the data originator, data vendor and consumer in order to optimise the commercial relationship between them.
This white paper explores the issues around data administration in complex distribution arrangements and discusses how a lack of transparency can reduce value for all involved. It looks at how content originators can improve their interactions with end-consumers of the data services, and offers guidance on putting in place systems and processes for managing revenue-generating client relationships.