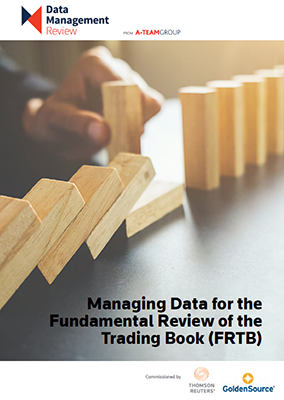 Managing data for the Fundamental Review of the Trading Book (FRTB)
FRTB presents banks with a number of organisational, computational and data granularity challenges. These require firms to review the structure of their trading desks, adopt revised risk models, and source extensive data including 10-plus years of time-series data.
This white paper, sponsored by Thomson Reuters and GoldenSource, details the regulation's demand for additional data, examines prescribed risk models, and discusses approaches to compliance that can lead to pragmatic and cost-effective solutions.
Download the white paper to find out about:
FRTB requirements
Revised risk models
Additional data sourcing
Data management challenges
Best practice implementation