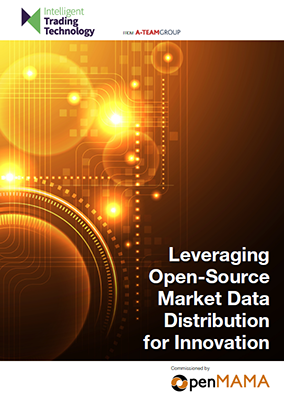 Leveraging Open-Source Market Data Distribution for Innovation
Global spend on market data runs into tens of billions of dollars a year, yet despite this considerable cost to financial services firms, progress historically has been surprisingly slow to reduce the dominance of a few major incumbent suppliers who share most of this revenue. However, the scene is set for radical change of this status quo.
This White Paper, sponsored by OpenMAMA, considers the challenges of complex market data infrastructures and argues the case for adopting an open source approach, encouraging an ecosystem of interchangeable solutions, driving quality upwards and costs downwards.
Read the White Paper to find out about:
Increasing profits through innovation
Reducing the cost of market data infrastructures
Flexibility and vendor choice through an open source approach
Benefits of open source development
The OpenMAMA initiative
Examples of recent successes in our industry