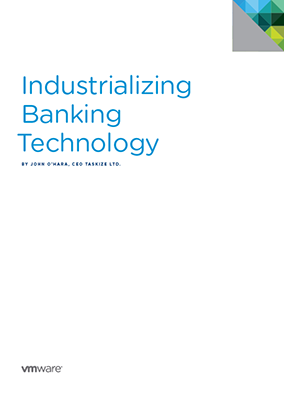 Industrialising Investment Banking Technology
What does an industrialised bank look like? We are embarking on a journey already undertaken by many other industries as they matured. Using the automotive industry as an example, we see:
Use of technology and lean processes to drive down costs
Reduction in end-product complexity
Increased regulation for a safer industry
Extensive technology cross-licensing and shared development costs
Shared manufacturing infrastructure
Massive standardisation and use of common capabilities
Financial services are entering this next phase of maturity and must increase the strength of their IT in preparation for the journey.