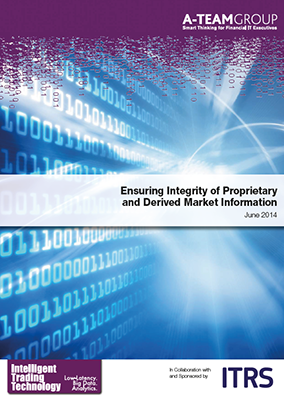 How to Ensure the Integrity of Your Contributions Data
Do you worry about the validity and integrity of the data you contribute either to benchmarks like Libor or indexes, or to markets like the exchange-like Swap Execution Facilities (SEFs)? Or about the quality of the data you are selling to clients?
With a marketplace growing in complexity, and more and more rules coming from a variety of regulators partly in response to the Libor and related scandals about handling contributed data, ensuring data integrity is getting tougher.
How can you make sure your firm is not the one posting bad quotes on SEFs or selling incomplete or erroneous data as part of commercial packages so you can avoid reputational damage, customer complaints and possibly regulatory consequences?
Download our White Paper today and learn:
Which regulations you need to monitor – and why – to ensure you stay in compliance
The challenges to look out for around contributed data
How to make your contributed data pricing processes more robust