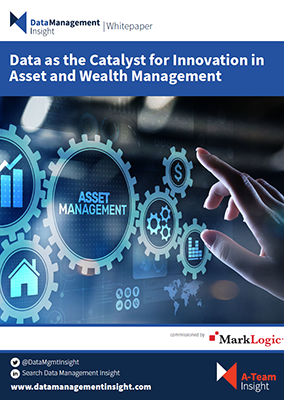 Data as the Catalyst for Innovation in Asset and Wealth Management
Fund managers and wealth management firms are being squeezed between downward pressures on sources of revenues and upward pressures on costs.
Firms are facing a migration to passive investment funds, with some research suggesting a one-third drop in active management fees by 2023. Meanwhile, the ongoing regulatory onslaught is adding to costs.
Under pressure to run more efficiently, buy-side firms are exploring how to speed up decision-making and improve the customer experience, through higher levels of engagement, new products and ease of consumption of services.
It's becoming clear that a conventional relationship-based approach to wealth management cannot scale to serve new sets of the 'mass affluent'. As a result, many firms are considering whether and how to re-engineer their businesses
Against this backdrop, new technologies are offering organisations the opportunity to take a data-driven approach to their business. This can help them better manage their data resources (and tap into new data sources) with the objective of:
Offering new types of services
Reaching new clients
Improving existing service offerings
Achieving better investment decisions and improving alpha.
Creating a data-driven organisation can allow firms to create new, more personalised products; target new and broader client segments; offer customers a richer, more digital user experience; and ultimately generate more alpha. But to achieve this, they need to be smarter about their use of technology and of the growing number of data sets available to them.
This discussion document examines how digital transformation of their organisations to a more data-driven approach can help investment firms achieve the results they desire.