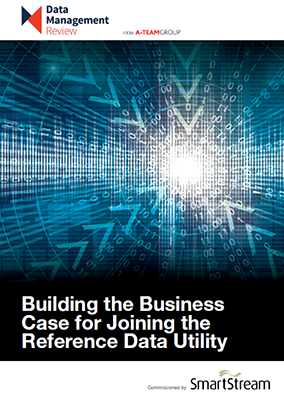 Building the Business Case for Joining the Reference Data Utility
The benefits of joining a reference data management utility include the ability to improve data quality, simplify complex data management infrastructures, meet constantly expanding and changing regulatory requirements, and realise significant reductions in operating costs.
This White Paper, sponsored by SmartStream, describes four business cases that can be addressed by adopting a utility-based approach to reference data management. It also looks at the roles of decision makers and how to bring them on board, and considers common objections and how the reference data utility model can address them.
Read this White Paper to find out about:
The SmartStream RDU
Building a business case
Winning management buy-in
Migration challenges
Beneficial outcomes