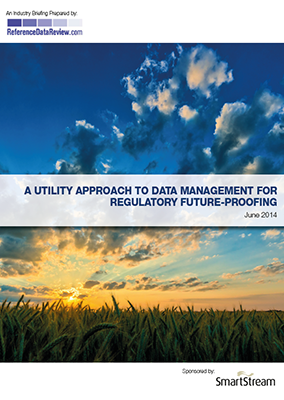 Are Your Data Management Ops Future Proofed for Regulations?
Short term approaches to each new regulation that comes along are relatively easy to fund. But for true success, a long-term approach should be considered now that will help future proof your organisation against further regulatory change.
A-Team Group surveyed 15 Tier 1 buy- and sell-side institutions about their views on a utility – rather than outsourced – approach to data management to improve operational efficiency and help future proof against ongoing regulatory demands.
Find out what they have to say and what tools are available to help you future proof your organisation.
Our White Paper takes a look at:
How evolving regulations are impacting data management practices
Why a longer term approach to handling regulations can reduce your operational complexity and risk
Whether you can reduce cost at the same time
What other operating models there are to meet new reporting requirements
How proactive governance can help identify issues before they occur and save costly mistakes
How a collaborative utility model could help future proof against new and evolving regulations