Recorded Webinar: What the LEI Means for your Firm
3 October 2012
---
This webinar has passed, but you can view the recording here.
This A-Team Webinar looks at the implications of the emerging legal entity identifier (LEI) for financial institutions as they address how to implement the new standard, and offers suggestions on best practices as the LEI becomes available.
The industry initiative to develop and promote a standard global LEI is aimed at significantly reducing the opacity associated with complex financial instruments. Expectations are high: the lack of clarity around the issuing entities of certain risky securities was widely acknowledged to be a major contributing factor in the 2008 credit crisis.
Practitioners have welcomed the development of the LEI in terms of reduced risk and elimination of duplication of effort across the industry. But many acknowledge that adopting the new identifier will bring a new set of challenges as firms seek to strike a balance between their internal processes and the use of external suppliers' services. A-Team brings together a distinguished panel to shed light on this fast developing topic.
Webinar Date: October 3, 2012
Speakers:

Moderator: Andrew Delaney, Editor-in-Chief, A-Team Group

Peter Warms, Head of Product Development for Global Data and Symbology, Bloomberg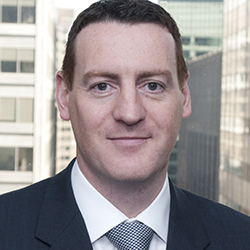 Mark Davies, Business Development Director, DTCC

Tim Lind, Global Head of Legal Entity Content, Thomson Reuters
Sponsors: