Recorded Webinar: The potential and problems of artificial intelligence
5 December 2017
---
Don't miss this opportunity to view the recording of this recently held webinar.
Artificial Intelligence (AI) is emerging as a key technology for financial services firms, with applications ranging from algorithmic stock trading and credit card fraud detection to sanctions monitoring and trade settlement. The benefits of AI technologies can include automation, reduced manual intervention, improved efficiency and cost saving, but there are caveats and concerns for legal, risk and compliance officers. From a data management perspective, challenges include integration, data validation and ongoing maintenance.
The webinar will consider the potential and problems of AI, and discuss issues of risk and reward, and the impact of AI on the workforce raised in a recent Thomson Reuters white paper, The Emerging Role of Artificial Intelligence in Financial Services.
Register for the webinar to find out about:
The potential of AI
Existing applications
Challenges of implementation
Impact on the workforce
Future developments
Speakers:

Moderator: Sarah Underwood, Editor,
A-Team Group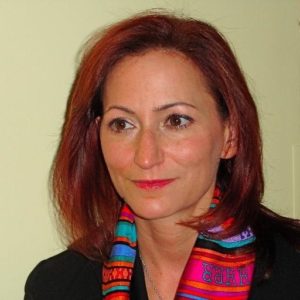 Tammy Eisenberg, Director, Investment Management Risk & Compliance, BNY Mellon

Marc Alvarez, Advisor,
ConsenSys and Former CDO, Mizuho Securities

Andrew Yuille, Head of Partner & Platform Ecosystem-Risk, Thomson Reuters
More About Our Speakers:
Tammy Eisenberg
Director, Investment Management Risk & Compliance
BNY Mellon
Tammy Eisenberg, Esq. is a senior compliance management professional with over 20 years of experience spanning bank, broker-dealer, investment adviser, alternative investments and commodity trading advisor/commodity pools. She is a Director of Investment Management Compliance & Risk at BNY Mellon and has held senior level roles with CLS Bank International (Head of Corporate Compliance), Mizuho Corporate Bank (CCO of two investment adviser subsidiaries), served as a regulator with FINRA and as outside counsel. Tammy's thought leadership has made her a highly sought-after speaker and industry conference participant. She has been a featured speaker for the American Bar Association, the Association of Internal Bank Auditors, National Regulatory Services and IA Watch. In addition, Tammy has been published in the Journal of Securities Law, Regulation and Compliance. Tammy is licensed attorney admitted to practice in New York State.
Marc Alvarez
Advisor
ConsenSys and
Former CDO
Mizuho Securities
Marc Alvarez is a veteran of the data services and analytics space. Recently Marc served as Chief Data Officer at Mizuho Americas where he lead the firm's EDM program and launched a number of initiatives deploying AI and machine learning to support business development – an experience you can read about in his most recent article (published in Data Management Review) "The Data Science is the Easy Part!" Currently he is retained by ConsenSys to advise on data management using blockchain.
Andrew Yuille
Head of Partner & Platform Ecosystem-Risk
Thomson Reuters
Andrew Yuille has more than 25 years experience of business development in high growth organizations across technology, information services and financial services and serves as the Head of Risk Business Solutions – at Thomson Reuters. In this role he leads the joint development of new business models and new propositions to drive commercial growth often working in partnership with advisory, technology and content providers.
Andrew is a regular speaker at conferences and seminars across Americas, EMEA and Asia Pac on topics relating to governance, risk and compliance, the prevention financial crime and corruption, supply chain management and B2B marketing strategy.
His previous roles include Head of Proposition Marketing – Specialist Markets & Communities; Head of Proposition Marketing – GRC for Thomson Reuters; Chief Marketing Officer for global risk intelligence provider World-Check; and business development roles for ERP software vendor Tetra plc and supply-chain software vendor Strategix.
Andrew is a Trustee and Governor of Herries Educational Trust, a registered charity in the UK. He holds an MSc in Management and Marketing from the University of South Wales and in 2001 was elected Fellow of The Chartered Institute of Marketing.
Sponsors: